Don Diablo Brings All of the Feels on EDC Orlando 2018 Mix
Upcoming Event
If it feels good, do it.
That sentiment could be stamped on the matrix of every Don Diablo production.
The Dutch producer and DJ has been conjuring his magical music since he was a teen prodigy back in the day, signing his first recording contract at the tender age of 15. He is a true-blue dance music lifer.
Flexing his considerable muscle in the mix, Diablo delivers this tactile and very exclusive 60-minute dancefloor workout that is essential listening for anyone heading to EDC Orlando. It's the best testament to how much you need to be at his set when he mans the decks this weekend. EDM has never felt so good.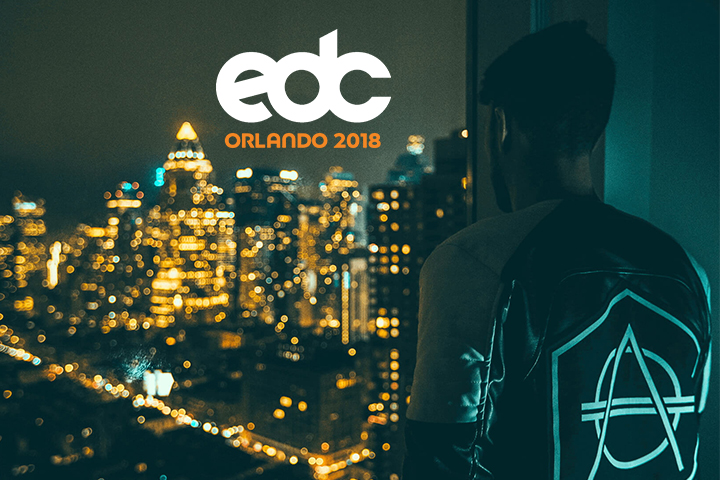 "The only thing that keeps me going is the music—pure love for the music—and the drive to want to share this passion with as many people as possible," the man himself told us back in 2016. "It's really incredible what adrenaline can do with your body and brain."
Diablo's warm and inviting sound has inspired some of the biggest names in the biz to hit him up for his remix and production services. His hands have reworked hits from a cavalcade of stars, including Public Enemy, Gorillaz, Iggy Pop, Kelis, and Bastille. He's also a man of fine taste, responsible (under the moniker Divided) for the 2004 version of Philip Bailey and Phil Collins' 1984 smash "Easy Lover."
In 2018, Diablo shared his second full-length with the world, Future. It's the sound of a man who genuinely wants you to feel something in the deepest recesses of your mind while you're on the dancefloor.
"I think the future lies within who you are, not what you are or where you're going," he explained earlier this year. "Future, to me, is all about embracing a positive attitude toward yourself and to others. That's how you're going to survive the future, because it's a jungle out there. If you don't love yourself, it's going to be tough, because there's a lot of pressure on your shoulders every day."
It was important to Diablo that the release be more than just another collection of dance music tunes. He was inspired to add a charitable component to the tour, creating a way for fans to help people in need. He called it A Better Future.
"Life kind of flies by. You know—play a party here, get on a plane there, make a bunch of money left, spend it right—so I said I just want to play for free for a whole month," he said about the plan. "I get so many letters from fans saying like, 'We love you; we love your music. We go to bed with it, wake up with it, but unfortunately, we cannot afford tickets to your big shows.' So I said, why not just play for free for a month, and then everyone has a shot to get a ticket. Make the ticket price as low as possible, but if you want to, you can pay more, and all the money will go straight to the cancer charity. That way, [the fans] can feel good about themselves. Basically, if you want to contribute more, then it's karma—but that is totally up to you."
Diablo's intuition was right on the mark—fans wholeheartedly embraced the idea.
"There were countries where people donated 50 euros or more! And literally nobody is seeing what others have donated, so people are doing it just from their heart. So, without announcing it up front, we invited some of these people into the dressing room and spoke to them, and again, they had personal stories. Everybody has a story, and I try to get inspired by those stories. It has become so much more than just releasing music—it has become a movement, having found a way to make people happy in more ways than just one."
That genuine commitment to making his work meaningful permeates the music Don Diablo creates and perpetuates, and it comes back to him in waves. His is an inspirational story to anyone looking to get into the game simply for the perks and the flash.
"I think the foundation of success has to come from making music, having the will to be in the studio the whole time and create. I think the DJing is something that comes secondary," Diablo explained in 2016, stressing perseverance and a real commitment.
"Anybody can DJ. My grandma can DJ, God bless her soul," he joked. "Really, there's no difficulty in Djing. I think the difficulty lies in creating something new, something that's going to excite people. When I was making my sound, I couldn't get my songs released; nobody wanted to put them out. Even the stuff I'm doing now—some of those records were maybe three, four, fives years old. But they were lying around, and nobody wanted to release them. You have one big record, your foot gets in the door, and that song is a hit, and then boom."
Don Diablo's EDC Orlando 2018 Mix Track List

JLV "Something Good" (Extended Mix)
Big Pineapple "Another Chance" (Don Diablo Edit)
CID "Bad for You"
DJ Licious "I'll Be Alright" (Club Mix)
Martin Garrix ft. Khalid "Ocean" (Don Diablo Remix)
Valentino Khan "Feel Your Love"
Don Diablo x San Holo x FREE.D & Mik Kartl "I Still Hear Mono Silence" (Don Diablo ReHex)
Zonderling x Don Diablo "No Good"
Don Diablo ft. Emeli Sandé & Gucci Mane "Survive" (VIP Mix Extended)
Don Diablo "Anthem" (We Love House Music)
MØ & Diplo "Sun in Our Eyes" (Don DIablo Remix)
Zonderling x Don Diablo "Take Her Remedy" (Don Diablo Private ReHex)
Don Diablo x Avicii x Bastille "Fade Into Good Grief" (Don Diablo ReHex)
SanHolo & Duskus "Forever Free" (Don's Knipje)
Jordan Jay "Never Know"
Holl & Rush X Raven & Kreyn ft. Ryan Konline "Faith"
Bali Bandits "All on You (If I Can See)"
Swanky Tunes "In the Club"
Zen:it "Rêve"
Childish Gambino x Chris Lake "Drop Top America" (Don Diablo ReHex)
Matt Nash & Venomenal "Feel It"
Jonas Aden "I Dip You Dip"
G-POL "No Fear"
Don Diablo ft. Alex Clare "Heaven to Me"
Keanu Silva "Fine Day"
Don Diablo x Stadiumx & Metrush "Love It Again" (Don Diablo ReHex)
Jon Hopkins "Emerald Rush"
Don Diablo is playing at EDC Orlando 2018, which place Friday, November 9, and Saturday, November 10, at Tinker Field in Orlando, FL. Tickets are on sale now. For more information, visit the official website. 
Follow Don Diablo on Facebook | Twitter | SoundCloud
Follow EDC Orlando on Facebook | Twitter | Instagram
---
Share
---
Tags
---
You might also like