There's no denying that the relocation of EDC from Los Angeles to Las Vegas in 2011 played a huge role in establishing Vegas as an epicenter for dance music. TYPE3 is a local who was lucky enough to come of age while the city transformed into the Ibiza of the States. Over the last two years, he's been buckling down on his own music career.
TYPE3 made his Insomniac debut at this year's Beyond Wonderland, alongside his cousin and longtime collaborator Sebastian Knight. He's also formed a fortuitous relationship with the infamous Space Yacht crew, who have made TYPE3 a regular at their debauchery-fueled club nights.
His spicy, low-end bangers have already turned up on labels like L.A.'s Main Course and the Laidback Luke–led Mixmash. Now, TYPE3 is coming through like a champ on this month's Discovery Project Release with a doubleheader that exemplifies his ability to craft bassline-grinding grooves.
"Dope" sees him kicking things off with some slinky UK bass business. The slippery, ice-cold beats glide effortlessly between a jackin' four-to-the-floor rhythm while a wompy bassline chugs beneath with just a trace of that nasty-nasty.
Switching it up nicely with "Feelin Myself," he takes on a much more low-key feel, with definite underpinnings of Bay Area swag provided in no small part from the vocals laid down by San Fran's Blak Trash (who may possibly be channeling the spirit of the late Mac Dre). On this title cut, TYPE3 displays his diversity with a rubber-band groove that bounces and skips in a way that's begging for a solid shuffle sesh.
We caught up with TYPE3 to get to know the man behind the bassline. In our chat, he covers growing up in Vegas, what made him fall in love with dance music, and how he hooked up with the mad-hyped Space Yacht crew.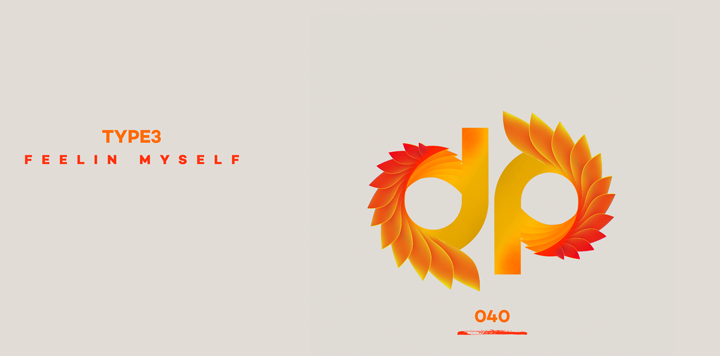 Everyone knows about the commercial Vegas club scene, but can you talk a bit about what it was like growing up there prior to turning 18? What's the underground scene like in Vegas?
I think around 17 is when I went to my first rave. It was this biweekly event called Sounds of the Underground. They would have it at the Fort Cheyenne Events Center. The underground scene in Vegas is definitely on the rise, thanks to all of these up-and-coming local producers, as well as more event companies embracing the underground stuff.
You've watched Vegas become an epicenter of dance music in your lifetime. What's it like to see your city move from open-format DJs to dance music superstars?
It's amazing seeing how much dance music has been accepted in the mainstream. Being from Vegas also gives you more of an appreciation for those open-format DJs being able to switch to something that'll get a good reaction on the fly.
You've played a lot for the Space Yacht crew, including a few Insomniac appearances. How did you hook up with them?
I opened for LondonBridge here in Vegas—summer 2016, I believe. After his set, I asked for his email, and it didn't occur to me to send him stuff until around a year ago. After all that, I got to know him, as well as the rest of the crew. They've always been about giving up-and-coming producers a platform, and I'm proud to be part of that.
You came up by working with your cousin, Sebastian Knight. Has music always been a family thing?
Sebastian and I have been hanging out every day, almost our whole lives. He's basically my little brother. When he got into producing, it was only natural I followed suit. Music wasn't a family thing until we made it a thing.
What made you fall in love with dance music?
The energy. The different emotions it can convey to the listener. Whenever I don't feel inspired, or if I'm just having a bad day, I go back to those early days, going to sketchy underground raves—never fails to put a smile on my face.
Follow Type3 on Facebook | Twitter | SoundCloud
Follow Discovery Project onFacebook | Twitter | SoundCloud
---
Share
---
Tags
---
You might also like