Discovery Project Releases is a regular series featuring exclusive music downloads from our Discovery Project alumni.
If you've been paying close attention, you may have noticed a vibrant house music scene emerging from Texas, thanks to a pack of forward-thinking producers who are taking the best bits of the UK and US styles and finding the perfect harmony between them. Among the creative circle is Isenberg, who over the past few years has honed a signature sound that is as dark and gritty as it is funky and driving.
We'd like to think it's his perfectly manicured beard that gives him his power, but even in his younger, more fresh-faced days, it was evident this Dallas native was on the way to greatness. He is certainly on his way there now, as he ditches the desk job to make a living full-time in music. Between his day gig as a studio engineer and his wild nights running through clubs and banging out nasty basslines, Isenberg keeps himself busy.
On New Year's Eve, he made his Insomniac debut at Countdown, where he warmed up the crowd with a solid set of heaters. We're doubly pleased to snag this month's Discovery Project Release from him. "Spectre" is the perfect embodiment of Isenberg's sound: anchored by a shuffle-ready, jacking house beat, ominous atmospherics, and grungy stabs that swell into a dark warehouse banger. The tough-as-nails bassline is an ever-evolving thread of mutated filth and modulated low-end bliss.
Isenberg's "Spectre" is available here.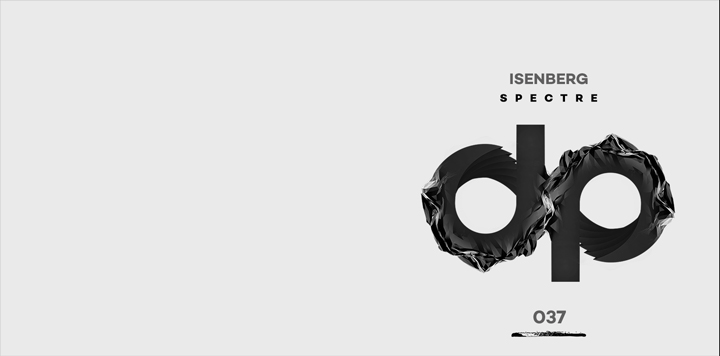 Besides producing your own beats, you are an accomplished studio engineer and label manager. How does it feel to sit in a position to help other people's music come to life?
It's great! I get to meet a lot of dope producers and work on music full-time, so I'm already living the dream. It's also rewarding helping others chase theirs.
Audio engineering puts you in a space to mentor people. Who have been your mentors in music, and how have they helped you develop into your current self?
Chris Lund, aka Left/Right, has been my biggest mentor. I used to take my tracks to him to be mixed and mastered. Around 2014, I was sick of the 9-to-5 I was in at the time, so I hit him up to see if he had any jobs in the studio I could do. I bothered him for a month straight before he obliged. I interned under him for about a year, learning audio engineering, writing techniques, and how to pursue a career in dance music. After a year, I began taking on my own clients and became confident in releasing my own music… things have consistently grown since then.
You had your first official Insomniac experience at Countdown. Can you talk a little bit about that?
Countdown was crazy. I had an amazing time and got to meet some of my favorite producers. It was my first time playing a large festival, and I'd be lying if I said I wasn't nervous. It definitely inspired me to grind even harder and make it a regular thing one day.
The Dallas scene has been experiencing quite a surge. What's it like to be at the center of such a vibrant community?
It's pretty dope, actually. I don't get out much anymore, because I'm often in the studio, but I try to make it out at least once a month. There's a pretty underrated scene, where everyone knows everyone and supports each other. A lot of rising talent, too, including Zander, Pass the 40, Junk Food, and the Corporation.
The former, less bearded version of you had a different musical slant. Can you take us through your journey in dance music?
I actually started out making hip-hop instrumentals. A lot of my music now still contains influence from hip-hop. I always wanted to make dance music but was a little intimidated and had no idea how. Around 2015, I grew a beard and started to make the breaks and house music I had always wanted to make. Since then, I've just been making what I want and trying to perfect it (my production; the beard is perfect as is, haha).
Follow Isenberg on Facebook | Twitter | SoundCloud
Follow Discovery Project on Facebook | Twitter | SoundCloud
---
Share
---
Tags
---
You might also like