Upcoming Event
Discovery Project Releases is a regular series featuring exclusive music downloads from our Discovery Project alumni.
Benda is a name that will soon be on the lips of every rail-crashing headbanger. Trust. At just 18 years old, the Miami-born producer stormed the gates of dance music last month with his debut release on one of dubstep's most influential labels, Buygore. As if that weren't enough, he did so in cahoots with the label boss and don of all things dank and dirty, Borgore. As the legendary producer's protégé, Benda has undoubtedly learned a great deal; however, it's also evident that he's not just looking for a free ride on anyone's coattails. The young producer has a style all his own and is ready to melt faces with his unique and electrifying sound design.
Benda makes his solo debut now with "Overload," which is proof positive that his time as an understudy in the lab has been well spent. Densely layered orchestral elements and impassioned piano riffs give way to a hair-raising drop, undercut with a neck-snapping drum line. Here, he drops something that is unapologetically raw, energetic, and laced with the kind of intensity that can only be felt when the sub is flexing at full capacity to make sure your hair is whipping through the wind. Benda wastes no time in showing off how he can craft a mind-bending bassline and create a roller coaster of feels at the same time—something many producers spend years perfecting. He's already got that on lock.
We caught up with Benda to chat about how he met Borgore, his move from Miami to L.A., and what he's listening to when he isn't creating earth-shattering basslines.
Benda's "Overload' is available here.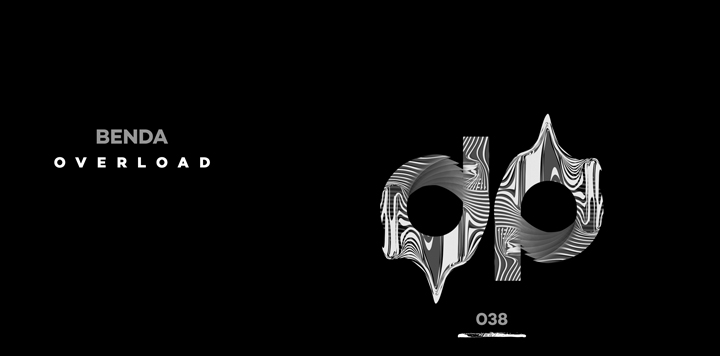 Can you tell us a little bit about your musical background?
I honestly didn't have too much of a musical background. It wasn't until I started producing that I really learned about music theory and all that kind of stuff. I still don't know too much about theory, but I can tell if stuff is out-of-key by ear.
You're fairly young, but you've had the advantage of growing up with EDM at the forefront of mainstream music. How do you think that has informed your sound?
Growing up in South Florida, the music has always been super diverse, ranging from Latin to hip-hop to EDM, and a lot other genres. It's been super helpful with my sound; being exposed to all these different styles of music has helped me pick bits and pieces and incorporate them into my music.
How was the move from Florida to Los Angeles?
It's been awesome! I didn't have too many producer friends in Florida, so it was sorta just me sitting in my bedroom everyday, working on music by myself. But since I moved out to L.A., I've just been surrounded with like-minded people who wanna work on music all day, which has helped keep me inspired to work even harder.
Getting the cosign from Borgore is no small feat. How did the two of you hook up and start working together?
I met him a few years ago, and we would just hang out, make music, and play video games together. We just became good friends and started hanging out every day, which led to us making a tune together.
Aside from that collab, what's your personal arsenal of records looking like, and how does it feel to release solo work?
I have a bunch of records I'm super excited about that are coming out very soon. I also did a remix for Ray Volpe that I'm stoked about! It feels really good to release solo work, because I get to showcase the work I've done.
What are you feeling right now that isn't electronic music?
I'm listening to a lot of hip-hop right now. Some of the guys I've been listening to are Pouya, Smokepurpp, and Paris, who just put out new albums that are super sick and diverse.
Follow Benda on Facebook | Twitter | SoundCloud
FollowDiscovery Project on Facebook | Twitter | SoundCloud
---
Share
---
Tags
---
You might also like