Deorro Lets the Music Do the Talking With Blistering Beyond Wonderland SoCal 2019 Mix
When it comes to talking about music, Deorro is a man of few words.
The Los Angeles native is perfectly content to let the music do the talking. From the sounds of this exclusive mix for Beyond Wonderland SoCal 2019, it's easy to understand why.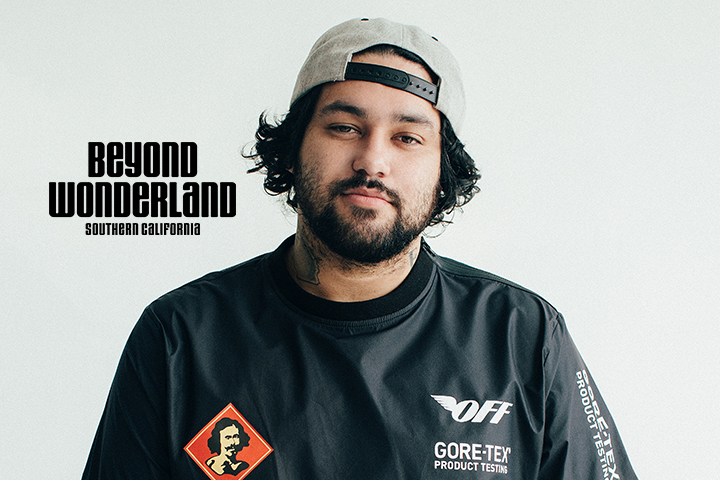 Blasting out of the blocks with a monstrous bootleg rework of LMFAO's "I'm Sexy and I Know It," the bombastic mix is a straight-up party to go. Packed with Deorro's own tracks and mashups whipped into a bubbling lather of blissful energy, it's a slam-dunk endorsement for party people making the pilgrimage to Beyond Wonderland 2019 in a few weeks.
"I brought back some funky tunes I used to play in the beginning of my career, and I mixed it up with some bounce," the DJ/producer says of the explosive mix. "I really hope people can enjoy it."
Deorro is more than ready to hit the decks at Beyond Wonderland this year, promising a little bit of everything that makes him one of the most in-demand DJs on the circuit right now. He says fans can expect "new music, old music, high energy, and lots of good vibes" when he steps to the decks.
"Always top-notch production," the producer raves about rocking the spot for the Insomniac family. "The hospitality is incredible, and it's always a unique experience. There's nothing like playing at home. Of course, the guest list is always crazier than usual," he adds with a nervous laugh.
"I brought back some funky tunes I used to play in the beginning of my career, and I mixed it up with some bounce."
Putting in the energy and effort to establish himself as one of the most consistent players in the world of dance music is more than just a job for Deorro—it's a relentless adventure he pursues with obsessive passion. Just don't ask him for the details. When it's time for something to happen, he promises, it will happen.
"I just did a new rebrand, which means new logo, new merch, new music, and lots of other new surprises," he offers coyly. When pressed about what's up and coming from his label, Panda Funk, Deorro's even more tight-lipped. "I wish I could talk about it more, but not allowed to yet," he explains with a dramatic glint in his eye. "Stay tuned."
Deorro Beyond Wonderland SoCal 2019 Mix Track List

LMFAO "Sexy and I Know It" (Bootleg)
Deorro x MAKJ x Quintino "Knockout"
Deorro x MAKJ, Max Styler "Bring It Back"
Bassjackers vs. Wolfpack "Zero Fs Given"
Bombs Away "Big Booty Bitches" (Reece Low Remix)
David Guetta "Hey Mama" (Kaos in Flight Bootleg)
Kaptn "Ricky Ricardo" (Deorro Remix)
6ix9ine & Nicki Minaj "FEFE Voodoo" (Deorro Mashup)
"Baila Freak" (j Rythm mashup)
"When the Funk Loses Control" (DJ Dynamiq bootleg)
"Burn up the Friends" (Saber bootleg)
Katy Perry "Dark Horse" (Rudeejay & Marvin Bootleg)
Nom de Strip "Flapjack" (nom de strip)
Gotta stay high control
Deorro ft. Lena Leon "Focus"
DJ Vice "Obsession" (Deorro remix)
Deorro & Henry Fong ft. Elvia Crespo "Pica"
Reece Low x Chardy "Medusa"
Timmy Trumpet & TNT "Scarborough Fair"
Deorro "Wild Like the Wind"
Deorro is playing at Beyond Wonderland SoCal 2019, which takes place Friday, March 22, and Saturday, March 23, at NOS Events Center in Southern California. Tickets are on sale now. For more information, visit the official website.
Follow Beyond Wonderland on Facebook | Twitter | Instagram
---
Share
---
Tags
---
You might also like