Cut From the Catalog: Firepower
Record labels have long been the gatekeepers of the dance music space, as they continuously define and reshape tastes via releases, endless talent scouting and the curation of brand-hosted parties. In our Cut From the Catalog series, we big-up established and buzzing imprints alike, by taking a look at the organization's ops while running through a retrospective mix built solely from their respective catalogs.
Bass music changed for the better once Firepower squeezed itself into the frame. It's a bold statement, for sure, but an irrefutable one when you consider the overall impact the imprint has had on the scene since its emergence. With its name stemming from the sub-assaulting record dropped by their ringleader Datsik, Firepower always keeps the best interests of bassheads by and large in mind with every calculated move they make. It's this service to the bottom-frequency burners that has led them to a roster citing 65 of the most fire artists around, and a highly combustible artillery of releases to go along with it.
Seeing as no one knows the ins and outs better than she does, we reached out to label manager Sharra to put us up on game. As a day-oner, she's been down from the get-go and has nearly broken her back to make sure the label is continually firing on full thrusters. And she does a damn good job at that. Speaking on behalf of one of the most luminary labels in dance music, she gives us a peek into the goings-on at the Firepower office and her own involvement in its forward motion. To top it all off, studio engineer Matt Simmers steamrolls through a hefty collection of their most lit bits with a mix meant to show you the stopping power of the FP crew.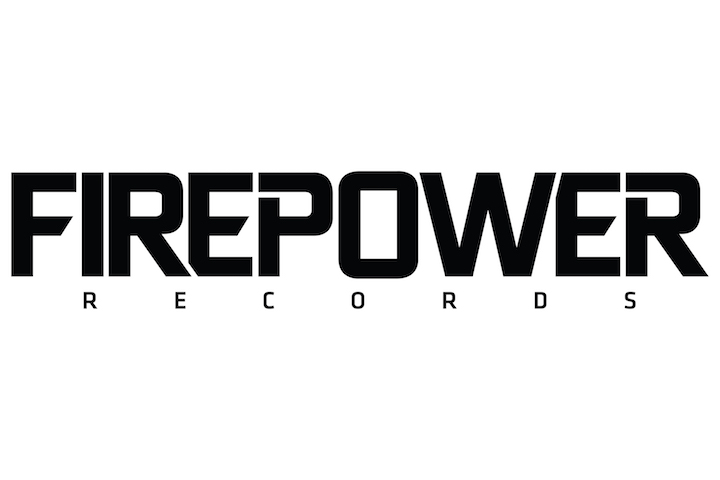 When did the idea of launching Firepower first present itself?
Firepower Records was created by Datsik (Troy Beetles) in early 2012, after a year or so of him bouncing the idea around. He was frustrated with how most record labels were not very artist-friendly and most new artists didn't have access to a platform to present their music to the world. He wanted to create a label that would provide a platform for new and established artists, respectfully, and that they would feel like they were being taken care of and that their opinions and ideas were important and not just pushed aside.
Let's go down the proudest moments for the label since kicking off in 2012.
Ah… This list is long, since every single release on this label has been a proud moment for us. Being able to put out music from brand-new artists is an incredibly rewarding feeling—just experiencing that feeling of accomplishment alongside them makes every moment worth it.
I think having our first bus tour (and many more after) was definitely an important moment, and being able to throw and sell out Firepower showcases makes us very proud. Like I said, many proud moments so far and many more to come!
Where does your own story start with the imprint?
I started working with the label almost by accident. Troy had started it a few months before, and it was growing so fast that he realized he didn't have time to handle all the admin stuff as well as his Datsik career, so he asked me to step in and handle some of the back-end tasks to start with. As the label continued to grow, I just took on more and more tasks, and eventually it grew into the label manager position. Neither of us had ever run a record label, so the whole experience was new to us, but one that was incredibly rewarding. I've basically been with the label since inception, so I am just as attached to it as Troy, and it has been an awesome journey.
As label manager, your to-do list must be pretty insane. What does your normal workload consist of? Give us an idea of the sort of challenges you run into on a daily basis. 
As label manager, my main role is to just make sure every part of the label runs smoothly. That includes artist relations, metadata/back-end, ensuring everything goes to distribution and stores correctly, working with our press manager to ensure each release/track gets the proper promotion, and everything in between. It's a lot of jobs rolled into one, but it rarely feels like work, and I am lucky enough to have an awesome distribution company (Seed Worldwide), a killer PR manager (Lee Underwood), and a fire social media management team (Cult Entertainment), so together we handle it all smoothly. Since Troy is so busy with both Datsik and Ephwurd, we have had to reduce his role with the label, but all new music still goes through him to ensure that the quality never declines from his original dream for the label.
What has been the biggest mistake made or lesson learned since you've started working with the label?
I'm not sure I can narrow it down to just one big one. I've made a ton of mistakes over the years, just trying to figure out how a label works and how it should be run. It's been a learning experience, and I do the best that I can and have been fortunate to have access to a lot of other music professionals who have been a great help in this process. I think one of the main things is that I learned that nothing happens right away in music and that it is a constant learning process. I had to tell myself to slow down a bit and be patient, because a lot of the time it's a long process and a lot of "following up."
In what ways does the imprint strive to keep bass culture progressing and moving forward?
The label has always been an extension of Troy and his flavor of bass music. That means that as his taste and style progress, so does the label. It's frustrating sometimes, because people can get stuck on liking one thing and be hesitant to change with us, but I do believe that things would be awful boring if nothing ever progressed or changed. Music is art, and it needs to fluctuate and grow. It is also subjective, so we can't please everyone, but we do our best to represent (what we believe is) a solid representation of the bass music scene—new and established—as it grows and changes each year.
You've built up a pretty impressive roster, all while maintaining a family-like vibe. Describe the nature of your relationship with the artists and why it works so well for you.
From the start, we never wanted to make Firepower a business; we wanted to create an environment, a family, a team, where artists felt like they were a part of something bigger. We wanted it to be a place where artists felt like they were being heard and allowed to express their music how they wanted. I think a big part of this is just being open and available to communicate with all the artists. I try to respond as quickly as possible to every artist who reaches out, and fans that reach out or have questions as well.
What benchmark of success do you hold each release to?
I think the main one is that the artist feels happy with it. That's our main goal with every release: that the artist is satisfied and happy with how we represented their music.
On the creative side of things, describe the overall aesthetic for both artwork and merch.
We have been lucky enough to have the opportunity to work with Solid Soul Artwork (Eric) since the inception of the label, and it's been really cool to have him grow alongside us as we created our brand. He is part of the Firepower family and knows the brand so well that he is always able to encapsulate that within the artwork for each release. The merchandise has been a combination of the Firepower brand and of Datsik's personal style. It's pretty incredible to see people repping the Firepower shirts—so much love to our FP Fam!
What major goals are currently sitting at the top of your agenda?
I think our biggest goal is to just continue to provide the best possible platform for our artists to present their music to the world. The bigger we get, the more fans we are able to reach, so we want to keep growing. Total world domination! Just kidding… but seriously, we want to be the best label we can be for our artists and fans. J
Please share a few words on the mix your label has created for Insomniac.
This mix was a sort of review of the label's past releases over the years. Our sound engineer, Matt Simmers, put it together, and we are really excited for everyone to check it out.
Put our readers up on Firepower's forthcoming release schedule.
We have some serious fire coming out over the next few months! First up is our fourth annual Shellshock Kamikaze compilation, which is a massive album packed with bangers from our Firepower heavy-hitters, which drops May 13. Following that, we have a Firepower newcomer, Chime, that we are so excited to show you guys. There's more, but I can't quite announce them yet. Keep an eye out on our website, though, for more new music! <3
Firepower Cut From the Catalog Mix Track List:

Lana Del Ray "Ultraviolence" (Datsik Remix)
Datsik & Protohype & Init "Turf Wars"
Spag Heddy "Bad Boi"
Protohype & ETCETC "Bad Boy Flow"
Rekoil "60ft"
MUST DIE "The Arena"
Bear Grillz ft. Mayor Apeshit "Thirsty"
Datsik "Athena"
Kayzo ft. Nina Sung "Fired Up"
Fei-Fei "All Day I Dream"
Dr. Ozi & Spag Heddy "Frontier"
Datsik ft. Mayor Apeshit "Katana"
Fox Stevenson "Trigger"
Synchronice "Countdown"
Datsik ft. Georgia Murray "Hold It Down"
Protohype ft. Mikey Caesar "Rage"
The Frim "Bassline Skanka"
Hugeative "LDN"
MineSweepa ft. Twine "Destroy"
Algo "Rinse Out"
Rekoil "You Need Help"
Fox Stevenson "Double Up" (ETCETC & TightTrraxx Remix)
Infuze ft. Charlie Vox "Go Away"
Antiserum & Mayhem "Hustle"
Antiserum & Mayhem "Bangladesh"
Lazer Lazer Lazer "Raze Eraze"
Bear Grillz "Stick Em Up"
Datsik ft. Georgia Murray "Hold It Down" (Doctor P Remix)
MineSweepa "Head Roll"
Barely Alive "Cyber Bully" (The Frim Remix)
Fox Stevenson "High Five"
Spol ft. Shane Drisner "Running"
Datsik & Bais Haus "Closer to the Sun"
Tim Ismag "Xerxes"
Rise at Night "Armed and Dangerous"
Synchronice and PRYSM "This That"
Datsik "Buckshot"
Barely Alive ft. Soultrain "Rifle Blow Kiss"
Fei-Fei "Dab City"
Spol "Diddy Pop"
Sub Antix "Mr. Miyagi"
Protohype & Two Fresh "Hear It Go"
Antiserum & Mayhem "Flame New"
Antiserum & Mayhem "Cry Baby"
AFK ft. Messinian "On the Floor" (Melamin Remix)
Protohype & Init "How It Go"
Terravita "Bach Off"
Carver & Clocked "Miskatonik"
Getter "Stomp"
Protohype & HeRobust "Bomb Bomb"
MineSweepa ft. Alexander the Great "PaperChase"
Bear Grillz & Datsik & Twine ft. General Jah Mikey "Triple Threat"
Getter "The Heat"
Sub Antix "80 Weight VIP"
Konec ft. Xkore "Railgun"
MUST DIE "Skull Kid"
Barely Alive & Datsik "Candy Kids"
Protohype ft. Duelle "Playing With Gold"
Datsik & Protohype "Murder Style"
Datsik & Getter & the Frim ft. Snak the Ripper "Lose Focus"
Barron "Trouble Maker"
Follow Firepower on Facebook | Twitter | SoundCloud
---
Share
---
Tags
---
You might also like