Cut From the Catalog: Dirtybird
Record labels have long been the gatekeepers of the dance music space, as they continuously define and reshape tastes via releases, endless talent scouting, and the curation of brand-hosted parties. In our Cut From the Catalog series, we big-up established and buzzing imprints alike by taking a look at the organizations' ops while running through a retrospective mix built solely from their respective catalogs.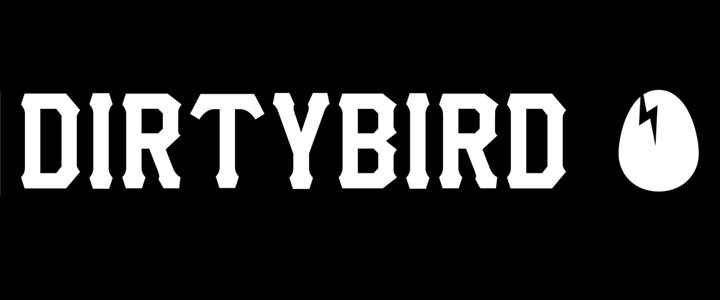 If you make it to any Dirtybird Campout, watch out for the Claude Cart, VonStroke's own vodka-packing party mobile he uses to zip about the grounds. There haven't been any accidents yet, but things get pretty wild with the Dirtybird crew, so it's best to watch your back—particularly at Campout East, which will feature alligator wrestling. Dirtybird's tech-funk, booty-house catalog is, after all, known to bring out the boogie beast in everyone.
A big reason for the Dirtybird effect is Claude's hands-on approach, which permeates all aspects of the enterprise. Ever since Dirtybird Records launched in January 2005, Claude (real name Barclay Crenshaw) has listened to every demo the label has received.
"Going after the same name artists as everyone else isn't really our vibe… If we're into it, we want to get it out there."
"We know there's a lot of diamonds in the rough," label manager Deron Delgado tells us. "Going after the same name artists as everyone else isn't really our vibe. If the music's good, we don't care where you're from or how long you've been producing music. If we're into it, we want to get it out there."
As a result, they have helped artists like Julio Bashmore, Justin Jay, Maximono, Riva Starr, Eats Everything, and Shiba San breakthrough. "We put out Maetrik before he was Maceo Plex, and we put out a lot of early Catz 'N Dogz tracks," Deron adds.
Originally created to soundtrack DJ documentary Intellect, the imprint has grown in the past 12 years to comprise three labels (Dirtybird, Dirtybird Select, STX&BRX), a publisher (Ponies & Cavemen), an event and touring company, and a subscription service (Birdfeed). As of this year, they have expanded their West Coast Campout to the East Coast, with Dirtybird Campout East taking flight in St. Cloud, FL, February 2–4. Inevitably as Dirtybird grew and innovated, a few projects fell by the wayside—like its techno label, Mothership. It has been, however, an enviously positive trajectory that seems likely to continue in 2018.
"We have the first release of the year on Dirtybird from German Brigante," Deron says. "That's our first EP. In February, we have Fisher's third track; an EP from Claude in March; and one from WIll Clarke. We have this amazing Catz 'N Dogz EP—we're so glad to have them back on the label—that will be out in April. Next week, we have our Dirtybird Campout compilation on Dirtybird Select; we have eight new tracks. We have a track from Claude VonStroke and Bruno Furlan, Maximono, Justin Jay. Barclay Crenshaw teamed up with a rap duo, Cam and China, and made this single called 'The Baddest' on STX&BRX. We made this crazy video reminiscent of old hip-hop videos. It's pretty much a straight-up rap track."
With so much going on, spinning off sublabels seems a natural strategy. "There's only so many releases you can put out on Dirtybird, especially when you have people like Justin Martin, Walker & Royce doing albums, Claude VonStroke putting out several releases a year, and a couple of big anchor projects," Deron says. "We don't want to crowd the Dirtybird label, so we set up these sister labels to help expose a lot of new talent." Sometimes, it's just a matter of fit. "We like our releases to breathe. We don't want to do 52 releases a year. Sublabels are a way we can diversify the catalog and the artists. For example, STX&BRX is our electronic hip-hop label, which we put out Barclay Crenshaw's album on earlier this year. We just did his remix EP with Salva and all these guys on it. On Dirtybird, it doesn't make sense; on STX&BRX, it fits."
Out of the need to provide more value to both artists and fans, Dirtybird also launched its own superfan platform, Birdfeed, in 2016. Inspired by Ghostly's Drip.fm and built largely by one of their fans, Birdfeed offers exclusive tracks, free guest lists, and advance tickets. Deron breaks down its origin story: "There was a service called Drip.fm by the guys at Ghostly. Dirtybird was one of the first labels they signed up. With Dirtybird, we have such a loyal fan base, we always wanted a place to be the nest, so to speak, where it's our community. We wanted to be a voice to our fans. Drip.fm was great. Then, they announced they were closing. We thought, what are we going to do? Then we had one of our loyal fans step in and put it together."
"Every Monday, we release a brand-new single from a fresh new artist—and Claude personally picks them."
In addition to community, Birdfeed also serves a more practical function: accessibility. "It's a good tool for us to reach our fans," Deron says. "Facebook just announced your feed isn't going to show a lot of brands and pages. Between all our labels, we have over a million followers. We don't want them lost in the whims of whatever platform you're on. Not everyone downloads on iTunes and Beatport. Not everyone streams on Spotify. We still to this day make sure we fire on all cylinders. You want the fans to be able to listen to it."
Of course, it's easy to snark that the last thing the world needs is another subscription service, but Birdfeed is sincerely trying to set itself apart. "One of the cooler things we're doing this year with Birdfeed is where we're doing a track a week," he says. "Basically, you only get it on the Birdfeed if you're a subscriber. Every Monday, we release a brand-new single from a fresh new artist—and Claude personally picks them. It's another way that we continue to be a tastemaker and help launch careers."
Launching careers is just the beginning for artists. Along the way, they need management, particularly when it comes to getting paid. Even in 2018, a lot of artists remain misinformed about rights and royalties. Considering their move into publishing, Deron says, "Several years ago, publishing wasn't something we even thought of or managed or paid attention to. In the past few years, we shifted a bit more, expanded the publishing company to be a catalog, do licensing. It's a digital world. The margins aren't there, but there are so many revenue streams, whether it be downloads, streaming or vinyl." Reflecting on its opaque nature, he adds, "By design, publishing is supposed to be confusing. There's a lot of royalties that don't get claimed because of misunderstandings. Having someone to help navigate and understand that helps, especially today, with so many revenue streams. We report on time, we pay on time, and we're proud of that."
All of this makes it easy to see why so many artists flock to and keep returning to the Dirtybird ecosystem, making it easy for Deron to create diverse showcase mixes, like the one he created for Insomniac. For this mix in particular, Deron's goal was holistic: "I wanted to not use any of the obvious ones. I put some things on here from Dirtybird Select, as well as our now-defunct label Mothership, our techno label that we folded." Among the goodies: the premiere of Maximono's new track. "This mix is a little bit deeper, a little weird," Deron concludes. Sounds like an apt description of all things Dirtybird to us.
Dirtybird Cut From the Catalog Mix Track List:

B-Ju "Babbel Net"
Maximono "No Joke" [DIRTYBIRD SELECT]
Sascha Braemer "Fly Flip"
Munnibrotherz "Moon Chon Chayoh"
Kill Frenzy "Inflation"
Gawp "Prime Society"
Sascha Braemer & Philip Bader "Friends"
The Martin Brothers "Dum" (ICS Remix)
Claude VonStroke "Vocal Chords" (Voodeux's Grumbly Mix)
Sacha Robotti "Melato Nina"
Claude VonStroke "Urban Animal" (Dixon Dub Mix)
Pezzner "The Hand That Feeds You"
Asadinho "Is That My Wig" [DIRTYBIRD SELECT]
Walker & Royce ft. Sophiegrophy "My Own Thang"
Frankie "Bullshit" (Claude VonStroke's Birdshit Mix)
Monty Luke & Tasho "Paranoid" [MOTHERSHIP]
Justin Martin & Will Clarke "Back to the Jungle" (VIP Mix) [VINYL-ONLY]
Follow Deron Delgado on Facebook | SoundCloud
Follow Dirtybird on Facebook | Twitter | SoundCloud
---
Share
---
Tags
---
You might also like