Cut From the Catalog: Circus Records
Record labels have long been the gatekeepers of the dance music space, as they continuously define and reshape tastes via releases, endless talent scouting, and the curation of brand-hosted parties. In our Cut From the Catalog series, we big-up established and buzzing imprints alike, by taking a look at the organization's ops while running through a retrospective mix built solely from their respective catalogs.
The epic force that Circus Records has come to represent in the electronic dance music scene cannot be understated. From its early years spreading the gospel of dubstep to all corners of the globe, to its current status as a bass-driven behemoth at the absolute cutting-edge of all that goes boom in the night, Circus Records has come to embody the very best elements of what dance music culture is all about.
While the foundation of the imprint, the creative vision, and the fuel that feeds the fire of all that Circus Records continues to represent is in no small way the result of Flux Pavilion and Doctor P's own roles as seminal artists and figureheads, they would also be the first to credit the label's ongoing success with the world-class crew that functions behind the scenes. From legendary cofounders Simon "Swan-E" Swan and Earl Falconer (of UB40 fame), who helped launch the label alongside Flux and Doctor P, all the way through to the tightly knit team that keeps the prodigious output and ever-growing family of artists running smoothly, it should be obvious by now that the monumental success of an imprint like Circus requires not just a solid vision, but a top-notch team to bring it all to life.
On a mission from day one to "throw away the conventions of the music industry and do things the way they think things should be done," no one better encapsulates this guiding principle more than Circus Records' own label manager, Andrew Neill. As will soon become clear, Andrew has not only been instrumental to the past, present, and future success of the imprint, but he's on his own mission to inspire a new generation of music lovers, artists, and label managers alike.
Never content to provide you with just a glimpse behind the scenes, we convinced the crew to hit us with an exclusive Cut From the Catalog mix that spans the entire history of the label, sure to go down as a classic retrospective in its own right. Featuring none other than the young-blood Chime on mixing duties, this one's packed with all your favorite heaters and prepares us for the unwritten chapters still to come in the imprint's legacy.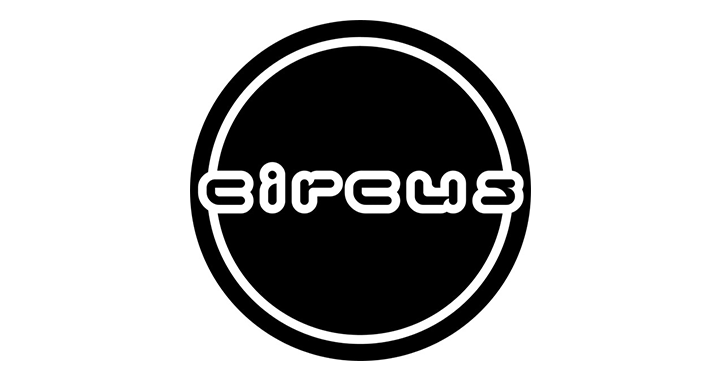 What kind of music do you remember hearing around the house growing up, and at what point did you begin to envision a future in the music industry?
My dad and granddad both raced cars and organized motor sport events, so there wasn't too much influence there (when I turned to music, I became the black sheep of the family). That said, my mum was a secretary at the Sound on Sound (magazine) office in the late '80s, which is quite an amazing coincidence—given their heritage and relevance to where I ended up. We moved house in the '90s, and she got a job at the local Sony hub (hardware). It was around that time that they bought out Columbia and got themselves into music. They had a staff discount scheme on CDs, so I started shifting them at school for a bit of extra pocket money. It wasn't a great business model; their range of music was a bit limited back then. There were only so many copies of Ten by Pearl Jam that I could sell a school of 100 12-year-olds.
At what point does electronic music enter the picture, and what do you remember hearing about Flux Pavilion and his kin at Circus Records?
If you exclude early '90s hip-hop, I didn't really get into dance music (properly) until I went to Leeds for university in 1997, where I went deep into drum & bass/jungle. I didn't finish my degree, but the career path definitely started there. After university, all I wanted to do was get to London and get a music job. But with no money, I had to settle working and training to be a credit manager.
One day, a D&B distributor called Nu Urban Music decided to settle in my hometown, Newbury. A friend and I lingered in their offices daily after work (helping pack mailers and make tea) until they gave both of us an actual job. I started by managing their record shop for a couple of years. The owner, Phil, was a massive house fan that introduced me to some seminal labels like Naked Music, I Records, Ovum, OM, and the like. Over the years, I moved through many jobs, and from my coworkers, label and shop contacts, among others, I learned many things about music and the industry.
One of my roles was label managing for the distribution side, where I looked after a D&B label called Maximum Boost. It was owned by Simon Swan. One day, we were chatting (probably about football/soccer), and he mentioned he'd found a talent called Picto and that he really wanted to sign him properly. So, we helped out, they did a bunch of stuff, then Simon said Picto had a mate called Flux Pavilion, and they wanted to start an outlet for loads of great dubstep they had. Well, Picto became Doctor P, and the rest is history.
You were officially installed as label manager in 2012, so you came on quite early in the history of the imprint. What were your responsibilities at the time, compared to now? The whole job of a label manager seems mysterious to those on the outside looking in.
The first year or so was about taking stock of where everything was, working closely with Simon, Earl (his longtime friend and business partner), Shaun (Doc P), and Josh (Flux) as to what we all wanted Circus to be as it matured—help map its DNA. Getting to know the artists on the roster, how best to work them, get a grip on the developing landscape of social media and modern practices. From there, we've developed out and expanded, but we've always stuck to the original idea and concept underneath it all—the one those guys created.
These days, it's all about the excellent team we have, and together we work with artists to get the music ready for release, processed, plan what we're going to do with it, who we can get on board to help people hear it, and what we can do in terms of creative ideas. After that, we work with our partners to get it out to shops. We work lots with PR companies, artist managers, YouTube channels, social media teams—even promoters and agents, these days.
One thing to add, omnipresent within modern label and artist management are spreadsheets—music is all about spreadsheets. That's probably the most defining statement I can make about what the job is.
Before you came on board, the imprint was pushing out around 12–15 releases a year, but then it suddenly started cranking out an unholy quantity. Was increasing the output of the imprint part of that initial vision when you started?
We see ourselves as an artist development label. When I joined, we were just starting to build, and we had only a few artists. Over the following years, we spent time trying to find the right artists to become part of our family. As that started to come together, the result was always going to be more releases. Four or five active artists isn't going to fill out much in a year—hence 12–15 releases). Now, we have something in the region of 30-plus active artists; that's a lot of talent and a lot of output. Throw into that the realities of modern music marketing, quick turnarounds, pace of social media, and the digestion of modern consumption, and that means we need to approach music in this way. This is where those spreadsheets come in. Our office is full of great people who have to do the best job possible to make everything work—even the volume of what we have coming through. Without solid organization and talented people behind that, it would all fall down.
The imprint has evolved far beyond what one might consider the traditional boundaries of a "dubstep" imprint. Especially within the past year, there seems to be a noticeable evolution in the sound and scope the label represents. Talk to us about your own take on the diverse nature of the label, as well as the sound it represents—both historically, and as we head into the future.
To me, a label's flavor is always the taste of the artists within it. From day one, Flux Pavilion and Doctor P were similar but had enough of a huge distinction between the two of them, which combined to deliver something special. Then, Brown and Gammon were added in, one of the more soulful acts in our early wave. After that, Cookie Monsta and FuntCase—one with bags of swag, and the other literally defining riddim years before anyone else had coined the term.
Circus was always meant to be about artists with their own sound, who made music in a certain way; what that music was didn't really come into it. Yes, the beginning was dubstep, but that was more a situational thing. If it were the early '90s, Circus probably would have led with melodic hardcore.
You've got a heavyweight crew on tap, with releases on the way from Doctor P, Cookie Monsta, Meaux Green, Conrank, DMVU, Mark the Beast, Duke&Jones, Crizzly, Growlz, Jessica Audiffred, Chime, CRaymak, Franky Nuts, and more. That's a festival lineup right there! If someone were new to electronic music and we were bringing them to the Circus stage, what should we tell them to expect in terms of vibe, sound, and experience?
Smiles all around. Expect a group of people who are welcoming to all who come (trying very hard not to steal your EDC tagline here). That you'll hear great tunes. That they'll see artists who celebrate great music and are proud of what they've created and given to their fans. Oh, and that there will be mosh pits.
The label has lots of huge projects on the way. Talk to us about this curated compilation that Flux is putting together.
This one is a new watershed. I can tell you that we have (personally) handmade bespoke candles for the album art and that they're shaped like ears. Musically, it's on the periphery of what we've just been chatting about. It's all electronic but not necessarily dancefloor. Flux has been working on it with us for around six months, listening to lots of great music and putting together a really deep and interesting body of work. Artist-wise, some new names and some established. We're all really proud of it. We hope you guys love listening to it, too.
We've also heard rumors that DISKORD is working on an album and FuntCase is working on DPMO 2, as well!
DPMO 2 is very much coming together. The last one was a great moment for Funty; he really defined something of his own. It was always the plan to keep them coming, so he's been busy in the background, collecting more music from the artists he loves.
DISKORD began writing their LP around Christmas. It's such a grand endeavor, even though we all consume music differently these days. As a label, we genuinely want an artist album to be a special moment in their career. DISKORD are a broad church when it comes to styles, so you can expect to hear something very diverse. Their name actually came from just that—the discord between the styles of music they're into.
We're excited to jump into this mix you guys have put together for us. I understand you've tapped Chime to handle the mixing duties; since he's a fairly fresh face to the fam, introduce us to the man, what makes him "Circus" material, his overall vibe, and what we should be looking out for from him in the coming year and beyond.
I think Harvey (Chime) might just be the first bona fide second-generation Circus artist. He's a musician who has been shaped by what we did (almost) 10 years ago; how he sounds is in no small part because he was influenced by all that the guys did back then. It's quite an amazing thing. Now I come to think about it, I wonder what the third generation will sound like—the people who hear Chime and set out on a path to making electronic music that people love to hear. Anyway, he was the perfect choice for this one; he knows our catalog inside out, the old and the new. Plus, he's the embodiment of what we look for in an artist: a defined sound, bundles of soul and swag, a cheeky edge. He's also a lovely guy, always got a smile on his face—you just know he absolutely loves what he does.
Circus Records 'Cut From the Catalog' Mix Track List:

Flux Pavilion ft. Doctor P "Air Raid"
Doctor P "Gargoyle"
FuntCase "Mattress Punch"
Slum Dogz "In the Hood"
Doctor P "Vampire Dub"
Flux Pavilion "Voscillate" (Roksonix Remix)
Cookie Monsta "Ginger Pubes"
FuntCase "50 Calibre"
Doctor P "Sweet Shop"
Flux Pavilion "Got 2 Know"
Cookie Monsta "Blurgh!"
Flux Pavilion "Excuse Me"
FuntCase "So Vexed"
Flux Pavilion "I Can't Stop"
Brown & Gammon "Blow My Mind"
Doctor P "Badman Sound"
Roksonix "Music in Me"
Doctor P "Big Boss"
Flux Pavilion "Bass Cannon"
Roksonix "2 Bad"
Doctor P "Tetris"
Doctor P "Flying Spaghetti Monster"
Mizuki "Block Party"
Doctor P "Watch Out"
Cookie Monsta "Me Want Cookie"
Flux Pavilion & Doctor P "Superbad"
Cookie Monsta "Time to Party"
Funtcase, Cookie Monsta & Doctor P "Adrenaline"
Brown & Gammon ft. Mat the Hat & Wom "Dirty Doris"
Cookie Monsta & FuntCase "Atom Bomb"
Roksonix "Feel Good"
Genetix "Squid Attack" (FuntCase Remix)
Flux Pavilion ft. Childish Gambino "Do or Die"
Doctor P "Champagne Böp"
Slum Dogz "The Jungle Book"
Cookie Monsta "Yow Momma"
FuntCase "Ghosts"
Doctor P ft. Eva Simons "Bulletproof"
Doctor P, Adam F & Method Man "The Pit" (Doctor P VIP Mix)
Doctor P "Going Gorillas"
Cookie Monsta ft. Flux Pavilion "Come Find Me"
Flux Pavilion & Matthew Koma "Emotional"
Cookie Monsta "Death Wobl"
Doctor P "Rekt Together (Every Single Night)"
Flux Pavilion & Doctor P ft. Jarren Benton "Party Drink Smoke"
Flux Pavilion ft. Doctor "International Anthem"
Cookie Monsta "Beast Mode"
Franky Nuts "Back on the Set"
Doctor P ft. Far East Movement "Business"
DISKORD "Go Hard"
FuntCase "Scary Yikes Grrz"
DISKORD "Throw Ya Hands"
Cookie Monsta ft. Tima Dee "Ruff"
Flux Pavilion ft. Two-9 "Stain"
Jessica Audiffred "Chat Culture"
Doctor P "Pizza!"
Chime "Experience Points"
Franky Nuts "All I Want"
Conrank ft. Ami Carmine "Inbetween"
Bare Noise & Hydraulix "Hit It"
Outrun "Do It"
Outrun "Keep Yo Head Up"
Flux Pavilion ft. Cammie Robinson "Pull the Trigger"
Dr Meaker ft. Sharlene Hector & Cappo D "Freaks" (Macky Gee & Dr Meaker Remix)
Fransis Derelle ft. Lisa Cimorelli "Hollywood Dream"
Umpire "All the Things" (Clockvice Remix)
Oski "Gimme Some"
Rusko "Hot"
Chime "Facepunch"
Cyran "I'm a Winner"
DMVU "Blubbles"
DISKORD "The Maze"
Flux Pavilion & NGHTMRE ft. Jamie Lewis "Feel Your Love"
Mark the Beast & Akylla "Covered In Roses" (VIP)
DISKORD "Stranger" (Jarvis Remix)
Flux Pavilion & Meaux Green "Call to Arms"
Rusko, Dangerous, Fracture & Simskai "Walalangleng"
Chime "Your Eyes"
Follow Chime on Facebook | Twitter | SoundCloud
Follow Circus Records on Facebook | Twitter | SoundCloud
---
Share
---
Tags
---
You might also like