Baws Fyte Delivers a Knockout Punch With 'Escape From New York' EP on IN / ROTATION
Baws Fyte comes out swinging with a knockout punch in the form of his debut EP, Escape From New York. It's a truly innovative effort to turn trap music on its head and inject it with a heavy dose of East Coast hip-hop swagger. The multifaceted artist—and his cartoon sidekick "Jab"—made his Insomniac debut at EDC Las Vegas this year aboard the Kalliope art car, giving him the perfect opportunity to test out these two slappers on the bass-craving crowd.
Both tunes take cues from his former home in New York. "China Town," featuring vicious bars from the legendary rap duo Camp Lo, exemplifies where Baws Fyte aims to take his music. His unique approach to sound design shines from the first note, along with the ability to cross-pollinate from his many influences. The beat thumps and crumps while the vocal gymnastics performed by Sonny Cheeba and Geechi Suede glide above it, allowing both the beat and the bars to wreck the room.
"Bushwick," on the other hand, leans on a raw and dirty vibe. Baws Fyte masterfully harnesses the power of percussion, using only sparse drums and low-strung melodic elements to create a beat that bangs without ever being over the top. Midway through, a short-lived house section slides in before quickly receding back into another round of nasty broken-beat business.
Baws Fyte's Escape From New York EP is available here.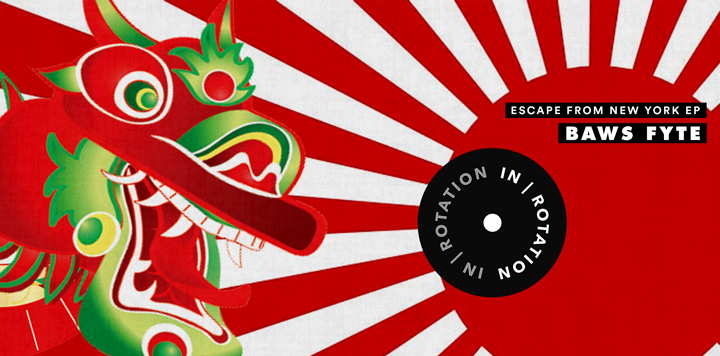 Follow Baws Fyte on Facebook | Twitter | SoundCloud
Follow IN / ROTATION on Facebook | Twitter| SoundCloud
---
Share
---
Tags
---
You might also like