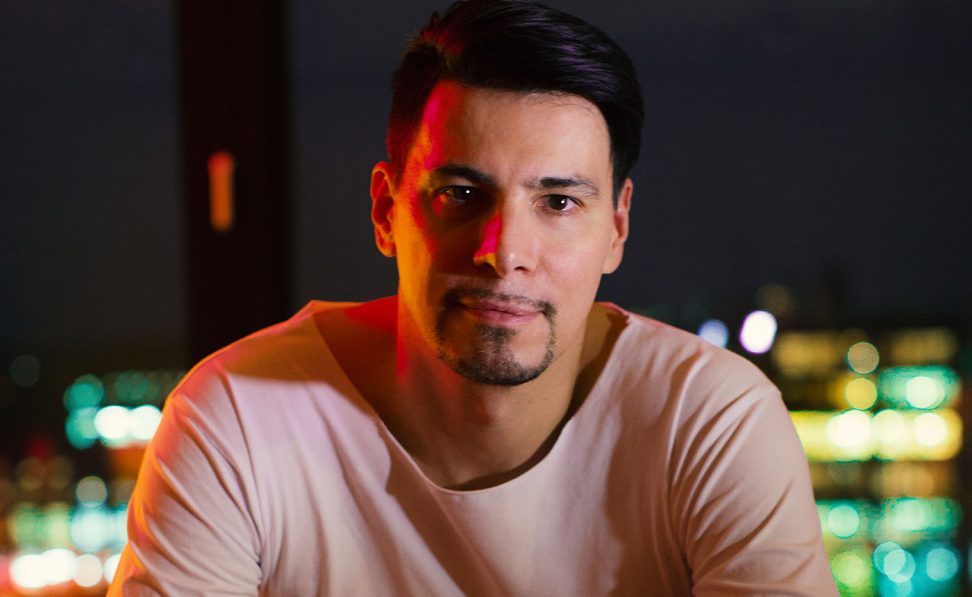 A DJ, producer and film maker, Rene LaVice is a consummate artist, embracing creativity wherever he finds it and channelling his inspirations into five and a half minute pieces of brilliance. While to many he may be a new name Rene LaVice is without doubt one of the hottest drum & bass producers in the North American scene, having already amassed an impressive catalogue of music that has caught the attentions of BBC luminaries such as Nick Grimshaw, Crissy Criss and Bailey, as well as D&B figurehead and multi-award-winning DJ Andy C.
Hailing from Toronto, Canada, Rene LaVice made his drum & bass debut in 2009 on Canadian label Stride Recordings. Infused with four tracks of early LaVice magic, 'The Future' EP promised great things, while subsequent singles, collaborations and remixes delivered on those promises and gained attention from record labels across North America and Europe.
His work with veteran producer and fellow Canadian Gremlinz led to remix work on Bad Concept Records and New World Ordio and a release on DSCi4's 'Amen Warfare' LP. This was swiftly followed by more local attention as another of Canada's biggest exports, John Rolodex, took notice of Rene's talent and recruited the budding newcomer as a key member and intricate part of his Machinist Music imprint.
As the buzz and hype about this exciting producer began to grow, tastemaker DJs began to regularly support Rene LaVice's tracks in their sets. From DJ Marky and Sub Focus to Total Science, A Sides, Sigma and TC, the 175bpm elite began to push LaVice's music and none so hard as Ram Records boss Andy C.
Rene LaVice's Ram Records debut, 'Headlock,' was released on the 'Dimensions 5' EP, part of a series that showcases not only Ram's commitment to diversity, but also to the freshest talent around. Lauded by the likes of Nick Grimshaw on BBC Radio 1, 'Headlock' is a defining moment in LaVice's musical career. A track that insists you take notice, simultaneously packed with subtle references to the golden era of drum & bass while sprinkled liberally with a fresh and exciting outlook on the music we all know and love.
Following the huge success of 'Headlock,' Ram Records offered Rene LaVice an exclusive recording contract which will see the young producer catapulted to the highest echelons of the D&B world. While the scene waits with baited breath for his follow up, you can be assured that this impressive and forward-thinking artist will not disappoint.
His work with veteran producer Gremlinz led to a release on Bad Concept Records, while the legendary John Rolodex quickly took notice and recruited the budding newcomer as a key member and intricate part of his Machinist Music imprint. It was around this time that his reputation as a fierce and fine producer made a sharp ascent with the support of Drum & Bass tastemakers from Bailey to Loxy, Marky to Sub Focus and even the mighty Andy C all regularly playing his music out in their sets both on tour and syndicated radio.
Riding the waves of a solid buzz both locally and globally, reputable labels like Rubik, New World Ordio, Dsci4 and Dylan's Freak Recordings scooped up music both already released and forthcoming from the artist touted as Canada's next big producer. Tracks like "Spile," "Just Words" and the massive hit "Headlock" have received rave reviews and given the world a glimpse at just how diverse LaVice's musical tastes and output really are. Expect a ton of new music and exciting collaborations in the very near future.
---
Share
---
You might also like