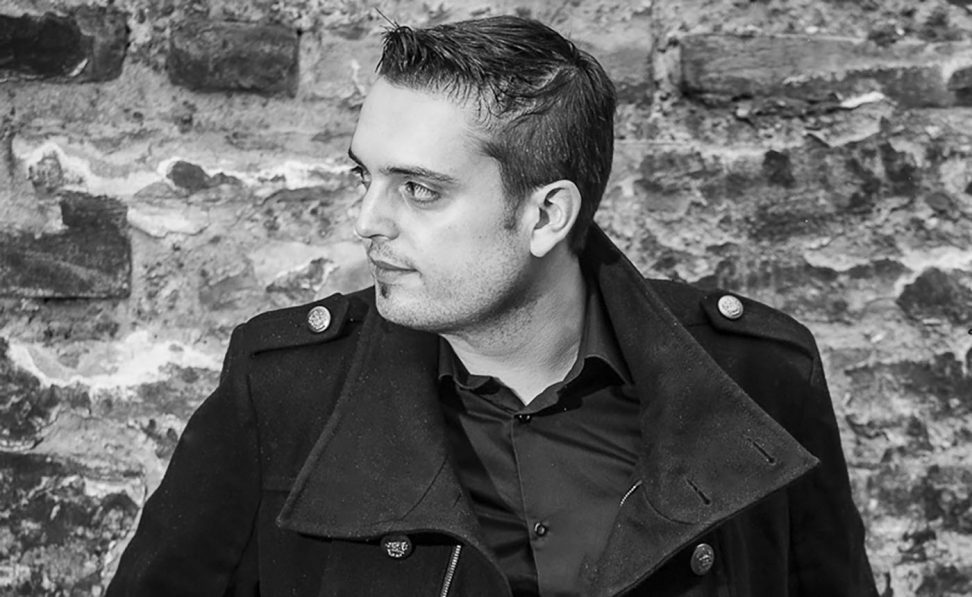 Origin: France
French producer & DJ Ferry Tayle was born in 1982. His first musical experience was with jazz. He started playing the saxophone at the age of 7. He became interested in electronic music by discovering Jean-Michel Jarre's first album. After 14 years of jazz music he decided to move into electronic music. He bought his first decks in 1999 and began to DJ. In 2000, he took his first steps in his professional development in the biggest club in the east of France called "Le Colysée". In just one year he had the chance to share the decks with some big names like Cosmic Gate, Darude, U96 and very well known French house DJ, David Guetta.
Still in 2005, Ferry Tayle next met David Emonin, a Franco-American fellow who was on the ETN.FM Admin Crew. A few months later, Ferry joined the ETN.FM DJ team and his show Universal Language attracted more & more worldwide attention. In August 2005, Ferry Tayle & Everest did their first live act in Lyon alongside Signum, Niklas Harding, Menno de Jong, Rank 1, Misja Helsloot, Sonicvibe & Nu-NRG.
2006 became the second big turn of Ferry Tayle's career. At the beginning of this year, Ferry Tayle met the genius L-Vee (Airwave). He proposed to Ferry to be his co-producer of the famous project Cape Town. In March, Proglifter was born and was the sign of the huge comeback of this project. Supported by Armin van Buuren, Above & Beyond, DJ Shah, Pedro del Mar, Manuel Le Saux, Proglifter was acclaimed as one of the best tracks of 2006. Vol De Nuit was another smash in 2006 produced with longtime friend TonKs.
In 2007, Ferry Tayle continued releasing massive tracks in partnership with Laurent Véronnez aka Airwave under the name of Cape Town. Métaphorique was huge hits that led up to the first Cape Town artist album Aviateur which was released in February 2008. This album contains brilliant trance throughout including brand new productions and some new versions of some older favorites.
2008 ends on a high note for Ferry Tayle with his Carnet De Vol album. This album features a wide range of trance and ambient featuring the talents of various artists like Manuel Le Saux and Stephan R. Revanche and Duo both make appearances on this incredible album which is sure to excite all trance fans!
Ferry Tayle's new tracks have seen support from the best DJs in the world like Tiesto, Armin van Buuren, Ferry Corsten, Above & Beyond, and many more
Between 2009 & 2013, Ferry Tayle joined the english label Enhanced Rec. and his sub label Always Alive, released some hit success like L'Acrobat & Trapeze with another french producer Static Blue, his first vocal with Hannah Ray.
In 2014, Ferry Tayle released his 2nd solo album : The Wizard, which was acclaimed as one of the 2014 best trance album, hitting #61 in the US Itunes Dance Chart the release day. Massively supported by Aly & Fila, Armin van Buuren and many more, this new album marked a new turn in Ferry Tayle's career. Followed by his collaboration with Aly & Fila, Nubia, was voted as one of the best 2014 trance track too.
In 2015, Ferry Tayle joined FSOE Label & Agency, and get the chance to be part of the massive FSOE 400 World tour in USA & Australia, and played in the major festivals like Electric Zoo New York, Sunset Music Festival in Tampa. End of 2015, Ferry Tayle released a new collaboration with Aly & Fila : Napoleon who was voted as #15 Best Trance Track, followed by his new hit single Lozza.
Ferry Tayle is called The Wizard in the scene, spreading the magic through his set & productions. He is known for painting colors with sound.
---
Share
---
You might also like