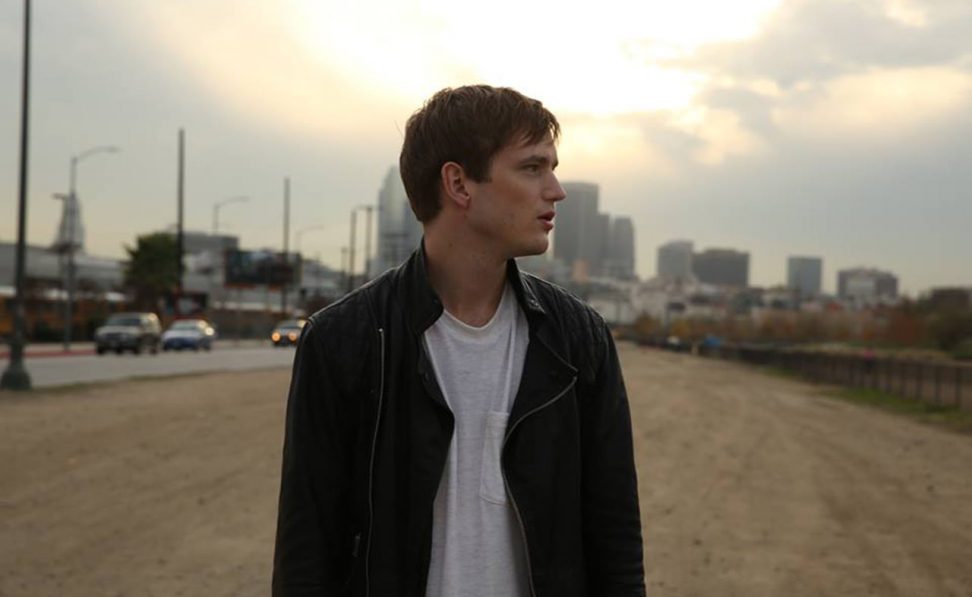 Adrian Lux's self-titled debut for Ultra Records is something of a declaration for the Grammy Award-nominated producer and DJ.
Not only does it formally herald his arrival on the scene as an artist, but it also showcases Lux's personal and powerful distillation of dance, house, pop, and indie into one undeniable sound. Featuring the irresistible hits "Teenage Crime" and "Boy", the album glides on ethereal harmonies, infectious hooks, and heavenly production from Lux. It's sexy, sleek, and suited for clubs and festivals around the globe.
Growing up in Stockholm, Lux has been immersed in music for as long as he can recall. At around 11-years-old, he began combing through his dad's record collection and discovering the likes of Massive Attack. While in high school, he picked up DJ gear and started gigging at clubs and bars around Stockholm.
Before he knew it, he'd amassed a following organically all over Europe and moved on to producing his own tracks. In 2010, he joined the Ultra Music family releasing his first acclaimed singles "Strawberry" and "Can't Sleep". In the meantime, he remixed tracks for everyone from Britney Spears, Natalia Kills, and Roger Sanchez to the TRON soundtrack, Miami Horror, and PNAU. Everything has been leading up to the record though.
"This is me," says Lux of the album. "I really took my time and found the best pieces of music I've made for this. I tried to push the envelope with the lyrical content, how the bass is played, and how the songs are shaped. There's a house rhythm, but that doesn't define the album. There are so many aspects to the music."
"Teenage Crime" first evinced that daring diversity when it dropped in 2010 and blew the doors open for Lux. It was a bona fide smash, exceeding platinum sales in Australia and appearing on Swedish House Mafia's debut album, Until One. Nevertheless, the follow-up single to "Teenage Crime", "Fire", is even more explosive.
On "Fire", dreamy synths mount seamlessly alongside an unforgettable refrain from Lune as the song exudes a stadium-ready bombast. About "Fire", Lux reveals, "I built the music around Lune's vocals. The song is a good introduction to the album as a whole. The lyrics definitely resonate, and the melodies are big. In some ways, it sums everything up for me."
There's nothing quite like experiencing Lux live though. He's toured the U.S. supporting Tiësto, and he's garnered support from David Guetta, Avicii, Max Vangeli, Ferry Corsten, and countless others. Once he hits the stage, you can feel why.
"When I play live, you'll hear a lot of things you don't expect. I incorporate a wide variety of music into my sets. I don't play only what's on Beatport's Top 10. I like to get crowds to go crazy by hearing and seeing something they've never experienced."
The same can be said for his music. It's unlike anything out there in the EDM scene. "I'm trying to do something new," he concludes. "I'd love for audiences to get something fresh and personal from it. If they have a good time and walk away smiling, I'm happy."
This is Adrian Lux, and this is his time.
---
Share
---
You might also like