The Most LIT Tracks From HARD Summer 2018, According to the DJs Who Dropped Them
Whenever a major music festival pulls in an attendance the size of a small city, you can expect every artist on the lineup to step up their game big time. At this year's HARD Summer, the talent on each of the five stages (and the smaller but still cracking Corona Electric Beach side piece) represented the very best of trap, dubstep, indie, house, techno, hip-hop, R&B and beyond, and every name given a slot came to the Fontana Speedway carrying some serious heat. We're talking hot enough tracks to rival the nearly triple-digit temps that made the two-day music festival a sweaty, sun-soaked time to be alive.
While we could argue for days about which tracks got the crowds hyped up like crazy, or even pull out hard numbers from the very best track listing websites, nothing will ever compare to a firsthand report directly from the DJs who were up there onstage, dealing out the good stuff. Instead of running through our own list of LIT tracks (we already covered the dopest moments in our Best of HARD Summer recap), we thought it would be a nice change of pace to let the artists themselves speak on the tracks that made this past weekend such an unforgettable way to spend the summer.
San Holo at HARD Stage (Sunday)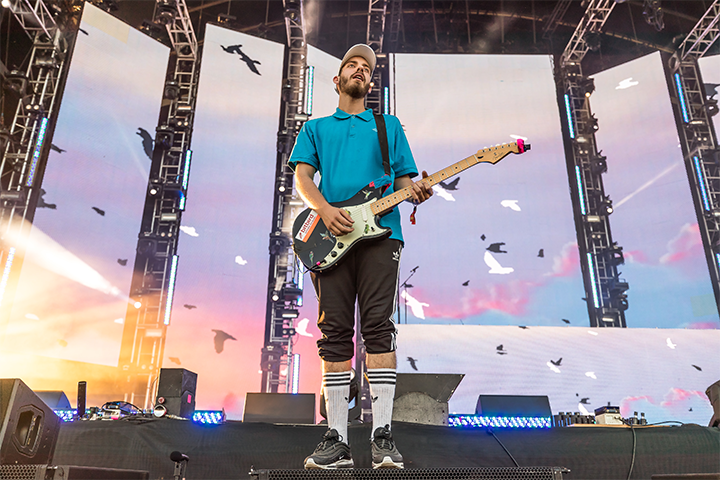 HARD Summer was definitely one of the biggest festivals I played all summer. HARD always has a special place in my heart since 2016, when I played at the Green Tent, which was one of my first big SoCal sets. Since then, it's been a crazy journey, and I was so humbled to be asked to play mainstage this year.
I got to play out two brand-new singles—"worthy" and "lift me from the ground"—from my upcoming album, album1. Honestly, I couldn't have asked for a better response!
Follow San Holo on Facebook | Twitter | SoundCloud
Kai Wachi at Green Stage (Saturday)
When the song dropped, I remember scanning the front row of people and seeing every single one of them headbanging their faces off. It was such a cool moment to see so many people going absolutely nuts to something I created in my room. I think the rhythm of the song and the grittiness of the sound design makes you just want to lose it.
HARD was one of my favorite festivals this summer, for sure. The whole atmosphere was epic as hell, and I got to enjoy it with so many of my friends!
Follow Kai Wachi on Facebook | Twitter | SoundCloud
Born Dirty at Pink Stage (Sunday)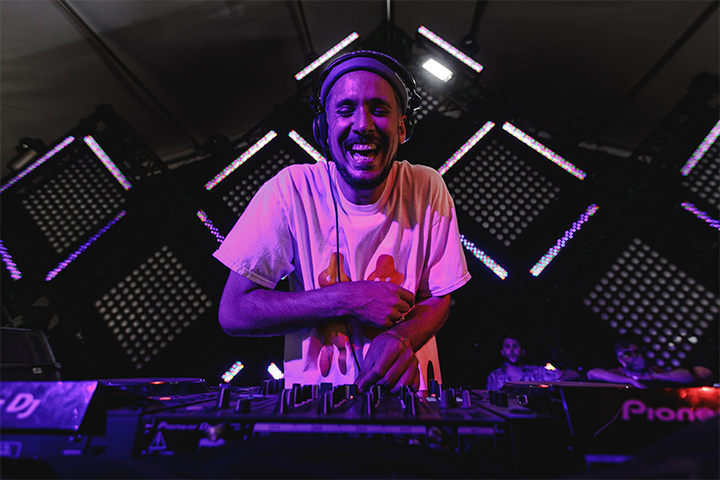 This is an old one BUT smashes it live. Seemed to be the right one for HARD this past weekend at the Pink Stage. Think that vocal just gets people hyped. HARD was BIG. Had a blast, and was good to see Team Dirty going hard in the crowd.
Follow Born Dirty on Facebook | Twitter | SoundCloud
Ghastly at HARD Stage (Sunday)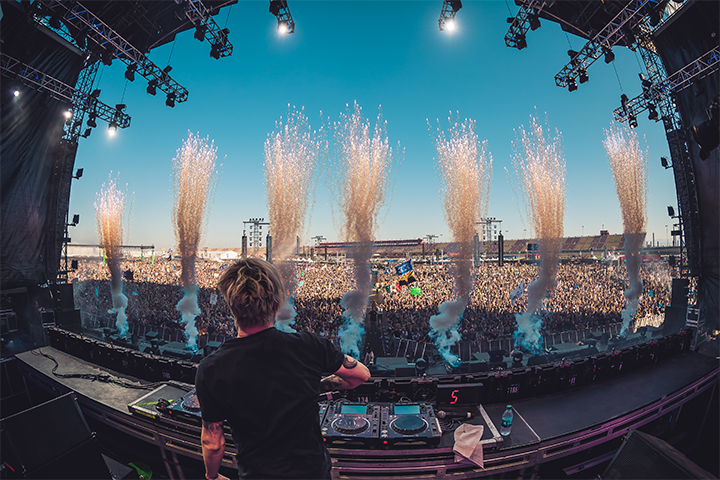 Sunday at HARD was a plethora of incredible moments. When I took the stage, I felt such an insane energy—like a kid about to see his first firework show. Throughout the entire set, I felt such a massive response, but it was most humbling to see that the biggest reaction of all was to my new song I had just finished before the weekend. After all was said and done, I felt like I was even more entangled with my bass family—from the crowd to the people on my team and my fellow musicians. It's truly a special time to be alive.
Follow Ghastly on Facebook | Twitter | SoundCloud
 Party Favor at HARD Stage (Saturday)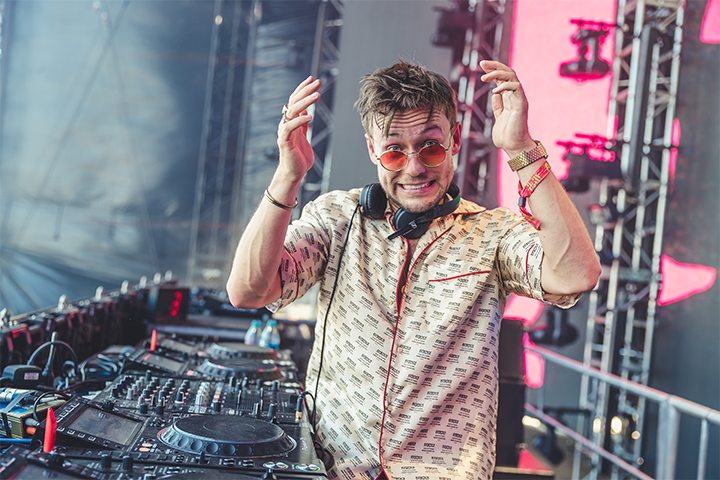 I would say HARD Summer was one of my favorite festivals to play last year and this year. It was great being on the HARD Stage and seeing an endless crowd of fans as far as the eye can see. Definitely one of my most memorable moments of my career. Nothing quite like it.
"Caskets" was the last song in my set; I always like closing out with something a little more mellow. A lot of people don't know this, but it was a song seven months in the making and almost did not come out. So, to see fans vibing with the track certainly means a lot to me!
Follow Party Favor on Facebook | Twitter | SoundCloud
CRAY at Green Stage (Sunday)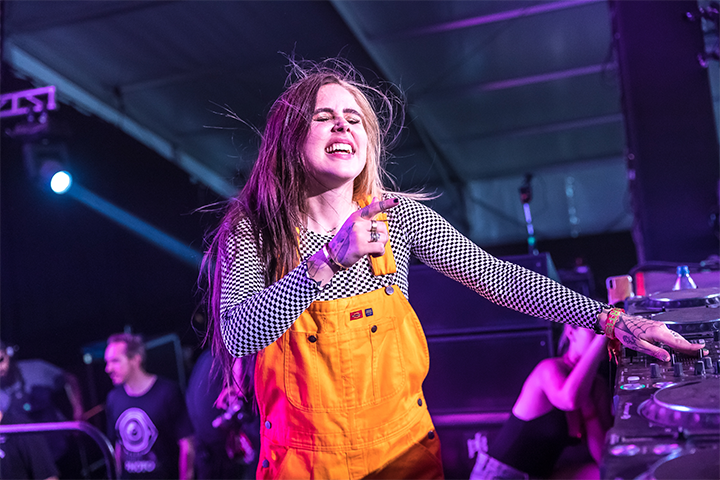 I play "Peaches" last because it's my favorite. I love high-energy sets, but it's important to me to turn down and end on a soft note. I wanna bring the energy back to earth, and for everyone to have a moment to stop and breathe. It's also important to me because it lets me share something important with the crowd and it be the last thing they hear.
Follow CRAY on Facebook | Twitter | SoundCloud
Daktyl at Purple Stage (Sunday)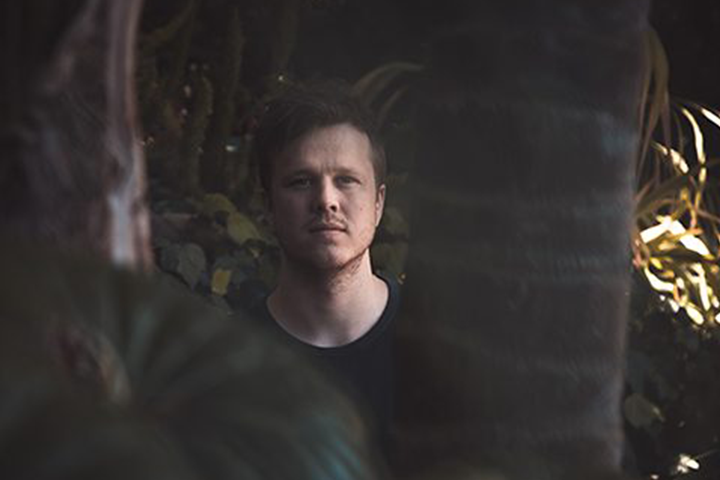 I loved playing at HARD Summer! It was my second time, and it's always so fun. For me, the highlight was playing my song "Weather"—it was the first time I was seeing people singing the lyrics, so that felt really special.
Follow Daktyl on Facebook | Twitter | SoundCloud
Jauz at HARD Stage (Saturday)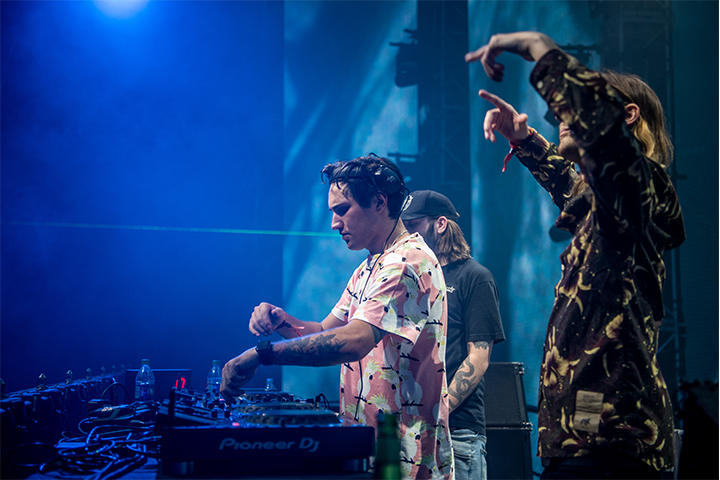 "Super Fly," a lot of fans have been expecting this track for a while! It's the final single from my album coming out later this month. It always goes off and I'm really excited for the song to come out.
Follow Jauz on Facebook | Twitter | SoundCloud
Bontan at Pink Stage (Sunday)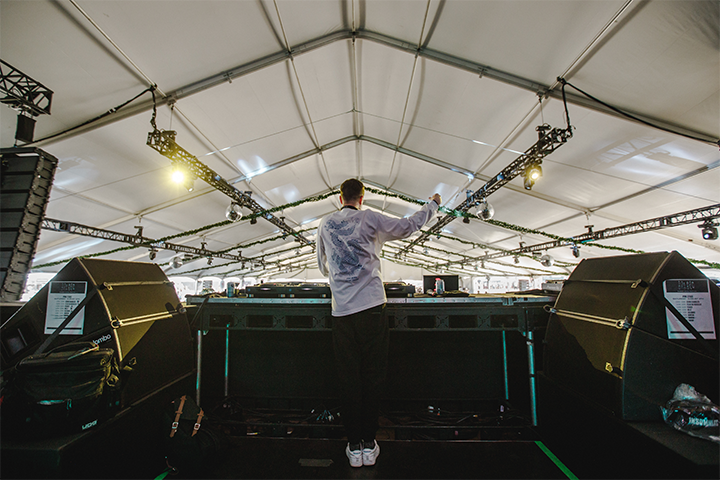 My first time at HARD Festival was one I'm not going to forget anytime soon! I played early on, but that didn't deter the crowd from piling into the tent early. It was a magical experience. Capped off when I played my new record with Yousef, "Nasty." It fit perfectly to end my set!
Follow Bontan on Facebook | Twitter | SoundCloud
WHIPPED CREAM at HARDER Stage (Sunday)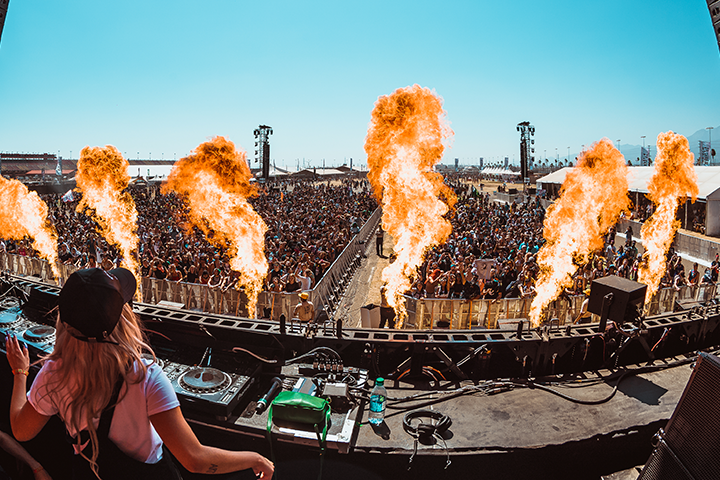 My remix of "Humble" is my little weapon I play in almost every set! Whenever I play it, the crowd responds very vocally, because they recognize it! Was really cool to see the love at HARD when I dropped it. HARD Summer remains one of my favorite festivals, due to its diverse lineup. This year was a lot of fun. I had a great time playing on the HARDER stage and was happy with how many people braved the heat to be there to open the stage with me. I got to meet Lil Xan and hang with all my DJ friends, so that was great, too. Looking forward to coming back in years to come.
Follow WHIPPED CREAM on Facebook | Twitter | SoundCloud
Elohim at HARD Stage (Sunday)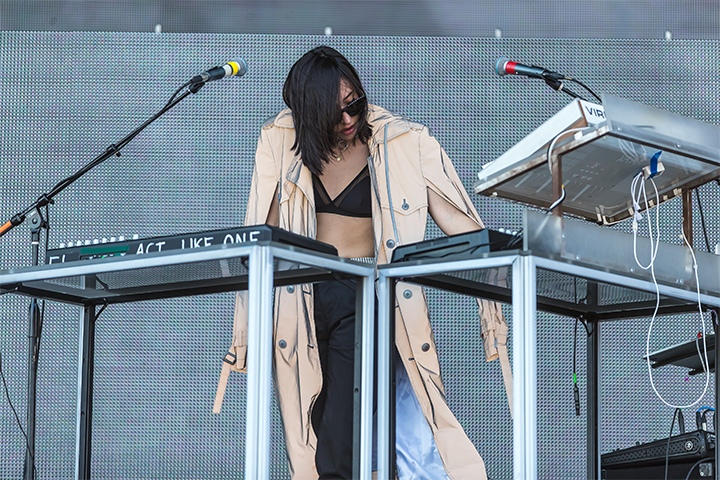 To be honest, it was a new song I just finished, called "Connect." This was my first time ever performing it. For whatever reason, there was something vibrant and special that happened during that song. The crowd didn't know what was coming, because it was a new song, but I felt incredibly connected to them in this moment. There is this one part of the song where all the music cuts out. I felt a really special cheer—as if they were saying, "el, we are right here with you. You have our hearts, and we support you." At least, that's what it felt like to me. 🙂 I am eternally grateful for that moment. HARD Summer was a sweaty, hot ride full of a lot of love, magic and respect.
Follow Elohim on Facebook | Twitter | SoundCloud
Follow HARD Summer on Facebook | Twitter | Instagram | SoundCloud
---
Share
---
Tags
---
You might also like