The Insomniac Five: Moguai

Each week, the Insomniac Five gets weird and random with your favorite DJs and producers, picking their brains with oddball interviews and preserving it all in the cyber amber. Learn about their biggest fears, favorite foods, strangest experiences and more.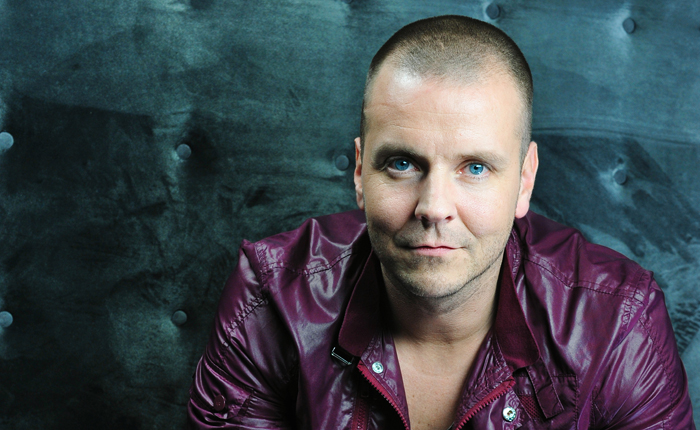 Sometimes we find ourselves skimming through artist interviews, only to end up feeling like we didn't get much of an idea about who the artist actually is. Thankfully, The Insomniac Five is here to help. Each week, we pose a different set of quirky questions to DJs and producers. They, in turn, report back with some off-the-wall responses. Helping us kick off our new segment is none other than German game-changer, Moguai.
If you could have any magical powers, what would you want and why?
If I could choose any magical powers, I would love to be able to stop time. There are so many great moments where I've wished that they would never end. It would have been great to keep those a bit longer; look at them for a while and then dive back into the madness. If I could have another power, then it would be teleportation since the intercontinental flights are really long and boring. It would be great to be able to travel anywhere in the blink of an eye.
How do you spend your Sunday afternoon?
I don't usually have Sunday afternoons, since they are generally booked with travelling back and forth. If I do have some time off, I love to walk around in my hometown Berlin with my wife and check out new places. I love to search for the real laidback spots no one knows about. It has become kind of a hobby for me.
What was your favorite toy as a child and when/why did you stop playing with it?
My absolute favorite toy as a child was my skateboard. I literally spent every second possibly riding around. In my youth, I got really good at it and participated in the German Championships in Freestyle. Now it's turned into a collector's hobby, as well as riding. I love to find skateboards from around the world and add them to my collection. There is an amazing skateboard shop in Santa Cruz, California, where these guys have the most beautiful and well-designed decks in the world. My own collection exceeds 50 boards now; mostly vintage, old school stuff and cool designs. I'm still looking for more.
Most adventurous thing you've eaten?
When I first went to Shanghai for a show, I was greeted with chicken feet upon my arrival. Besides the fact I didn't realize what it was, the sight of it was extremely strange to me and I would have never thought it was something you're supposed to eat!
What should everyone shut the fuck up about?
The entire "over-ground" and underground discussion is really annoying. I can't understand why it is so wrong to produce commercial music or what is so cool with doing the exact opposite. I often find people posting their latest tracks, which are super minimal, and then going along with a marketing strategy that shows them as the gods of underground. Yet the exact same people travel around in their private jets and demand huge wages for their shows. So I ask myself, "What's so underground about them?" I really wish people would just stop the discussion and start to enjoy what they like most. That's what it's all about. Enjoying yourself in the way you feel comfortable.
Now that you've gotten to know a little about Moguai's past, see what he has in store for the future by listening to his forthcoming single below. The progressive house track, recently released via his PUNX imprint on June 16, includes a sample taken from the cult classic film The Warriors.
Follow Moguai on Facebook | Twitter
---
Share
---
Tags
---
You might also like