The Form and Function of Roman Flügel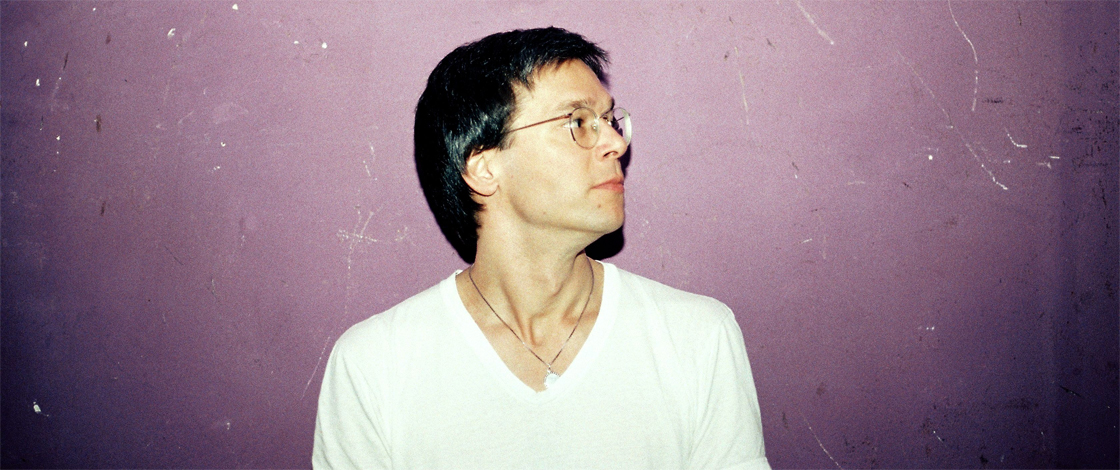 DJ and producer Roman Flügel grew up in Darmstadt, a city in the German state of Hesse about 30 kilometers south of Frankfurt am Main and the busiest airport in the country.
Flügel still lives in the Frankfurt metropolitan region, taking to the skies regularly to share with events such as Michigan's Electric Forest Festival the eclectic crossbreed of mechanized body music he has cultivated in live sets and studio sessions over the past several decades.
Flügel's sound can transition from chugging, unsettled motorik to scratchy, shadowy breakbeats to cutoff-submerged deep house to squelchy, playful acid trance, yet he maintains a coherent, transportive balance of form and function—appropriate for a man whose last name translates to "wing."
The Frankfurt airport always played an important role in his life, even before the mid-'90s, when Flügel would cement himself, his aliases (Alter Ego with Jörn Wuttke, Acid Jesus, Soylent Green, Eight Miles High, et al), and the labels he cofounded (Playhouse, Klang Elektronik, Ongaku) as international marquee names. More than a transient way station, the airport hasn't just taken him where he needed to be, it helped show him where he wanted to go.
"I started to go out around 1988, and on weekends we'd drive up to the big city, which was Frankfurt—already a modern city, very much business-driven, but with a very vital nightlife," recalls Flügel, speaking over the phone from his home.
"There was in particular one club at the airport that was called Dorian Gray. It had a 24-hour license, and you could stay there forever, experiencing this totally different world where the music and the people would change every few hours. I loved the early-morning hours, when the freaks had come out and people were so sweaty and open to hearing anything. That is still something very important to me in club life."
"There was in particular one club at the airport that was called Dorian Gray. It had a 24-hour license, and you could stay there forever, experiencing this totally different world where the music and the people would change every few hours."
A fan of disco and Kraftwerk first introduced to house through the Chicago Trax Records compilations, a serendipitous Christmas present from his older brother, Flügel would continue to explore more industrial artists (Front 242, Nitzer Ebb, Skinny Puppy) before those nights at Dorian Gray propelled his full immersion in the amalgam best described simply as rave.
"The one DJ who truly shaped the sound of the city was Sven Väth, who played the Dorian Gray before he opened up his own club, Omen, in the center of Frankfurt around 1988," says Flügel.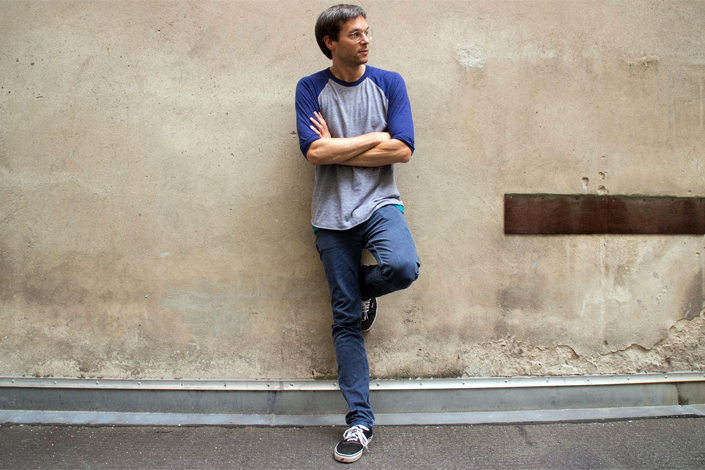 "That's where everyone went at night through the empty streets, just as the first big wave of techno from the US and acid house from the UK arrived. Frankfurt was an international center driven by money during the day. At night, it was kind of a Gotham City for us—this very mixed scene where gay people and heterosexual people would all come together to be themselves, dress the way they wanted to dress, and never have to explain anything."
Inspired by the energetic workouts at Dorian Gray and Omen, Flügel would head to the record stores in the morning to buy records full of rubbery arpeggios, brittle shuffle, and pointillist melodies.
A drummer since the age of 12, Flügel had always felt a magnetic pull toward rhythmic structures. Eventually he bought a sampler, a 4-track, and some analog synths and met some coconspirators who helped convince him they should release music on their own labels. He quit his studies in musicology to do just that.
Now, 25 years later, Flügel has aggregated his influences into wiry electro, corrugated fugues, and deft curls.
As a child practicing classical piano, Flügel was drawn to the C minor key—in the works of Johann Sebastian Bach, among others—and he still makes music full of tension without the cheery resolution of a major scale. He prefers what he describes as "tiny melodies," weaving small hooks into tracks that balance "tranquility and the power of a massive bass drum," he says. "Those are the two codes I have in music and in life."
Flügel's daily practice of ashtanga yoga has reinforced the parity between strength and flexibility that can be found in his music. He recognizes limits and knows when to respect them and when it is possible to safely disconnect and push them—both sonically and physically.
On album, Flügel has explored a stylistic panorama showcasing 4/4 dance music's topography. Recent singles and remixes have featured tech-house, Italo-disco, jet-lagged drums and glistening chords, while his current full-length, All the Right Noises, exhibits more improvisational, spectral, even dislocated grooves.
Meanwhile, Flügel embarks on a DJ set to establish an arc presenting 95 percent other artists "oscillating between very simple, basic techno and stuff coming out from labels like Hivern Discs and Studio Barnhus," he says, reflecting on recent live appearances. Tracks from artists such as Marc Piñol, John Talabot, Axel Boman and Kornél Kovács, just to name a hypothetical few, can bring an air of tarnished euphoria through showers of dewy Eurodance, moody jackin' and bittersweet magnificence comfortably borne on an elliptical low-end.
When conversation turns briefly to the perfect club setting, Flügel imagines his idealized venue would one day wholly blur the line between visuals and music, not presenting a virtual reality so much as a heightened situation you'd never have expected. At the same time, he recounts, he recently played a tiny stage at an outdoor festival in Belgium, and the combination of a perfectly tuned sound system and the mild, early summer night could not have been more idyllic.
Flipping through pictures of Electric Forest productions, Flügel says he looks forward to bringing his style of expressive build to the Jubilee tent's psychedelic carnival. It's a long way from those early days at the Frankfurt airport, but after countless miles behind the decks, Flügel has honed his ability to make sure a party takes off successfully.
Follow Roman Flügel on Facebook | Twitter | Instagram
---
Share
---
Tags
---
You might also like