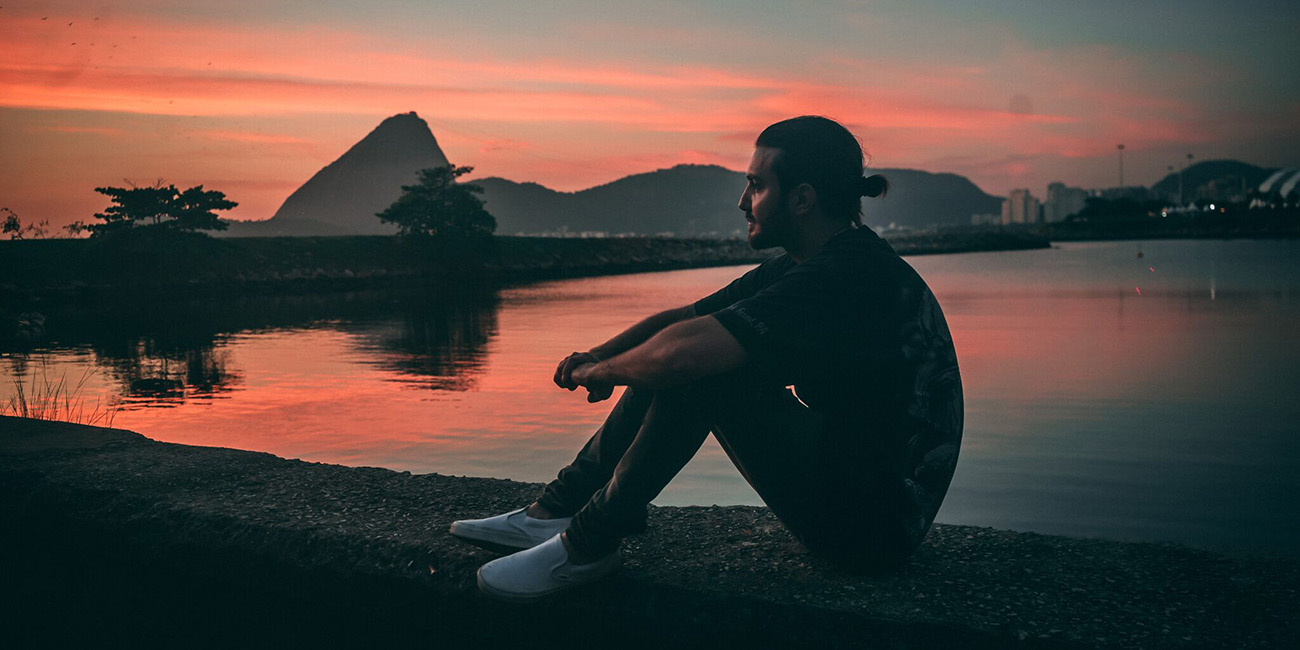 All photos by Corentin Villemeur.
"As a known EDM artist, I have a responsibility to push the music forward—to push it in a better direction and spread it out to new fans."
Driving through the Hollywood Hills on a cool spring evening in Los Angeles, Alesso is a man on the move. In the next 10 days, he'll pop over to Las Vegas for a pair of club shows, take a quick trip south for a set in Texas, and return to SoCal for Beyond Wonderland before dashing back across the desert to Sin City.
This wayfaring pace has defined the lifestyle of the producer (born Alessandro Lindblad) since he came to prominence with the rise of dance music in the United States. His story is something of an EDM fairytale, as Lindblad was taken under the wing of fellow Swede Sebastian Ingrosso, who was then one-third of Swedish House Mafia. Ingrosso became a mentor to Alesso, putting him in front of massive international audiences as a supporting act on SHM's intensely hyped, heavily confetti'd farewell run, One Last Tour.
Alesso proved he was worthy of the gig, subsequently releasing genre-defining EDM tracks including "Heroes" and "Under Control" and becoming a festival headliner and Vegas club king in his own right. But as EDM lifted him to new heights of fame and opportunity, the pressure to make this style of music also became stifling. He got bored, questioning the trajectory of his career, until a recent shift in direction fostered the inspired state of mind in which the 26-year-old producer now finds himself. Eager to break out of the EDM cookie cutter, Alesso has been dabbling in deep house and spending time in the studio with Poo Bear—the producer behind tracks including "Where Are Ü Now" and "Despacito" (Remix)—and big-deal pop songwriters Andrew Watt and Ali Tamposi.
As he chats from the passenger seat of a moving vehicle, Alesso is literally and figuratively going places. Here, he discusses his career.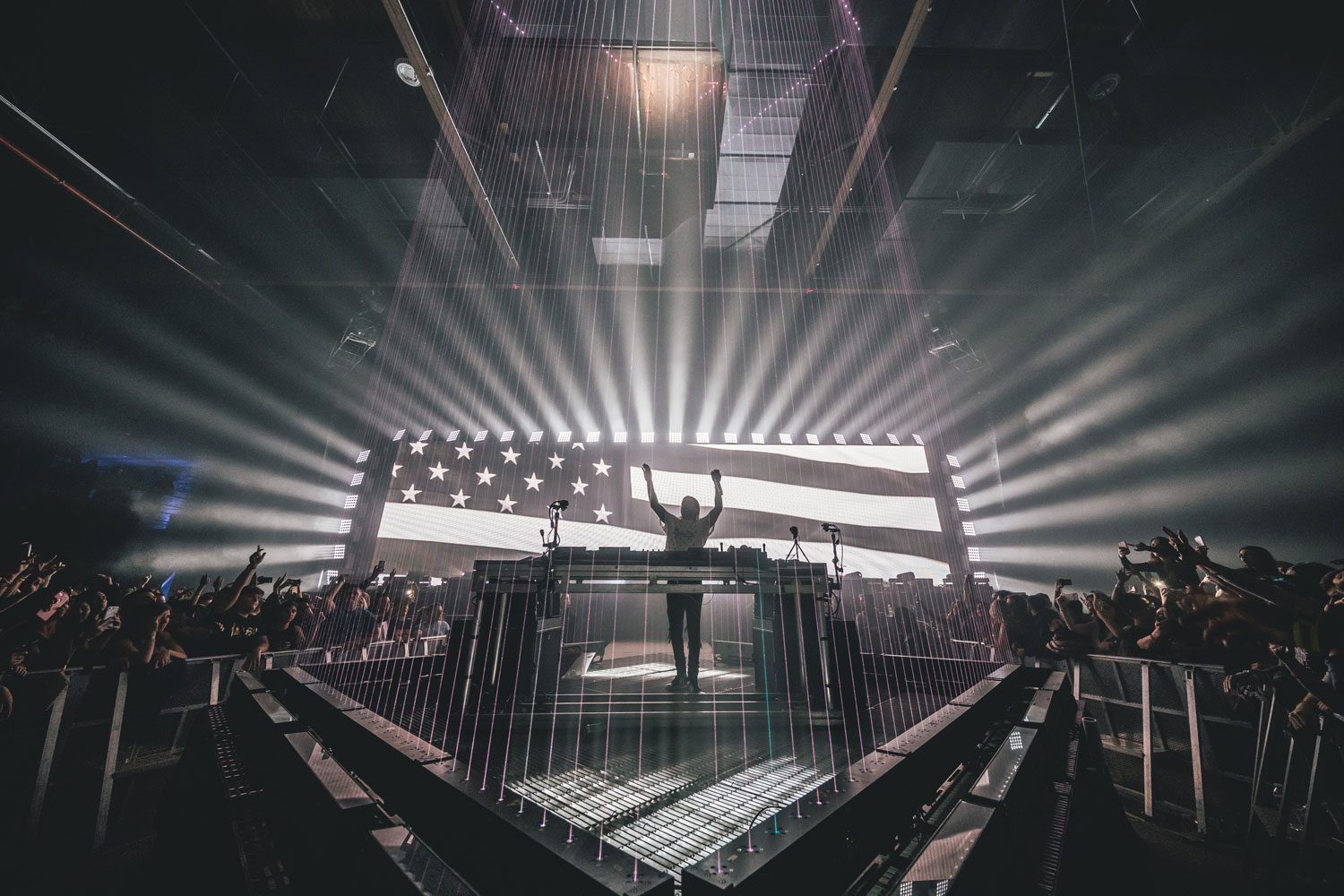 In January, you tweeted: "It's such an amazing feeling to feel so inspired and want to make more music than ever." Was there a time when you weren't feeling inspired or as interested in making music?
Of course. It'd been a long time producing the same kind of music. I started producing music six or seven years ago. When you've been putting out a certain sound and style of music—the kind I've been known for, like "Heroes"… I've always had a great time and loved the response and loved what I was doing, but after you've been working on the same kind of music, you slowly lose a bit of motivation, because it becomes predictable. It's like going to work every day and doing the same thing. In the beginning, you don't mind your new job, but after a while, you want to evolve. At least, that's how I felt.
What changed?
Eight months ago, I signed to new management, called Shots Studios, that's been helping me really achieve new goals with my music, which I didn't have the courage to do before. I'm surrounded by amazing, inspiring people—that helps me motivate. Like I said, doing the same stuff over and over made me feel like, "What's next for me? Am I going to just repeat myself and slowly fade away?" For me, it's been about challenging myself and finding that sparkle again, and within the last six months, I've been getting that sparkle back and having fun. I'm producing music that makes me really happy, and I feel like I'm evolving. The day I wrote that tweet, I had just finished a song and felt like it was just a great day. I always like to share positive vibes.
It must have been a relief to feel that shift back to inspiration. I imagine you're on a track where you're scheduled in such a way that you have to do what you do—travel and play shows and everything else—and it doesn't really matter if you're not inspired and don't feel like it that day. You still have to go out there and do it.
Exactly. It wasn't only about changing, but finding the right path and working with the right people. Now I'm brave enough to say that in a way, I feel unstoppable. I'm just going to put out everything I love, everything I want to support, whether it's a pop record or a deep house song. If it makes me happy, I'm going to go for it.
How are you evolving, sound-wise?
If people hear the song and go, "Oh, that sounds like Alesso," I don't really want that reaction anymore. I want people to say, "Oh, this is really him? Damn. I didn't expect that." Before, I feel like you could predict what was going to come out. There's nothing wrong with that, but after doing that certain sound for five or six years, you want to evolve.
I imagine things get stale when you're playing the same style of music for years.
Also, as a known EDM artist, I have a responsibility to push the music forward. It's my responsibility to push it in a better direction and spread it out to new fans.
There's the general sense that EDM is really being absorbed into pop. Do you find that to be true?
I think that's true, because a lot of big dance music producers, they're really good technically in creating those fresh, new sounds. There's nothing wrong with using old sounds, but in dance music, the number one thing is finding new sounds no one has heard—from a kick drum to a chord progression to a synthesizer that's been tweaked a million times.
"Doing the same stuff over and over made me feel like, 'What's next for me? Am I going to just repeat myself and slowly fade away?' Within the last six months, I've been producing music that makes me really happy, and I feel like I'm evolving."
What's the thing you've made most recently that excited or surprised you?
Making a melody in a scale I've never done before. It's a very catchy melody, but it sounds like nothing I've ever done. I was really surprised when we worked on it.
That has to feel good—that after all this time, you're still capable of expanding into new territory.
Yeah, but what else am I gonna do? I would be bored… I still love the songs I made, but when I'd go to start making a new song, I felt like, "Damn, haven't we heard this a million times now?" I felt tired of it. A lot of people are gonna say, "You're known for that; we want to hear that." But I want to do something that makes me happy. If I'm going to keep repeating myself with the same shit for another 15 years, I might as well quit.
You also want to challenge your audiences a bit. You don't want to be an artist that people expect will give them exactly what they want every single time.
Yeah, of course. It's my music, not theirs. It's my fans coming out. I feel like in general, people are always scared of change. That's what I've been noticing. When I started making changes, my streams and following started growing again. It had kind of stopped at some point. People were listening to something else. Like everyone else, I want to stay relevant. I don't want to fade away. I want to push my music as far as I can, always. I would never make a song just to stay relevant; it always needs to be a song I'm proud to represent, like, "Yeah, this is an Alesso record."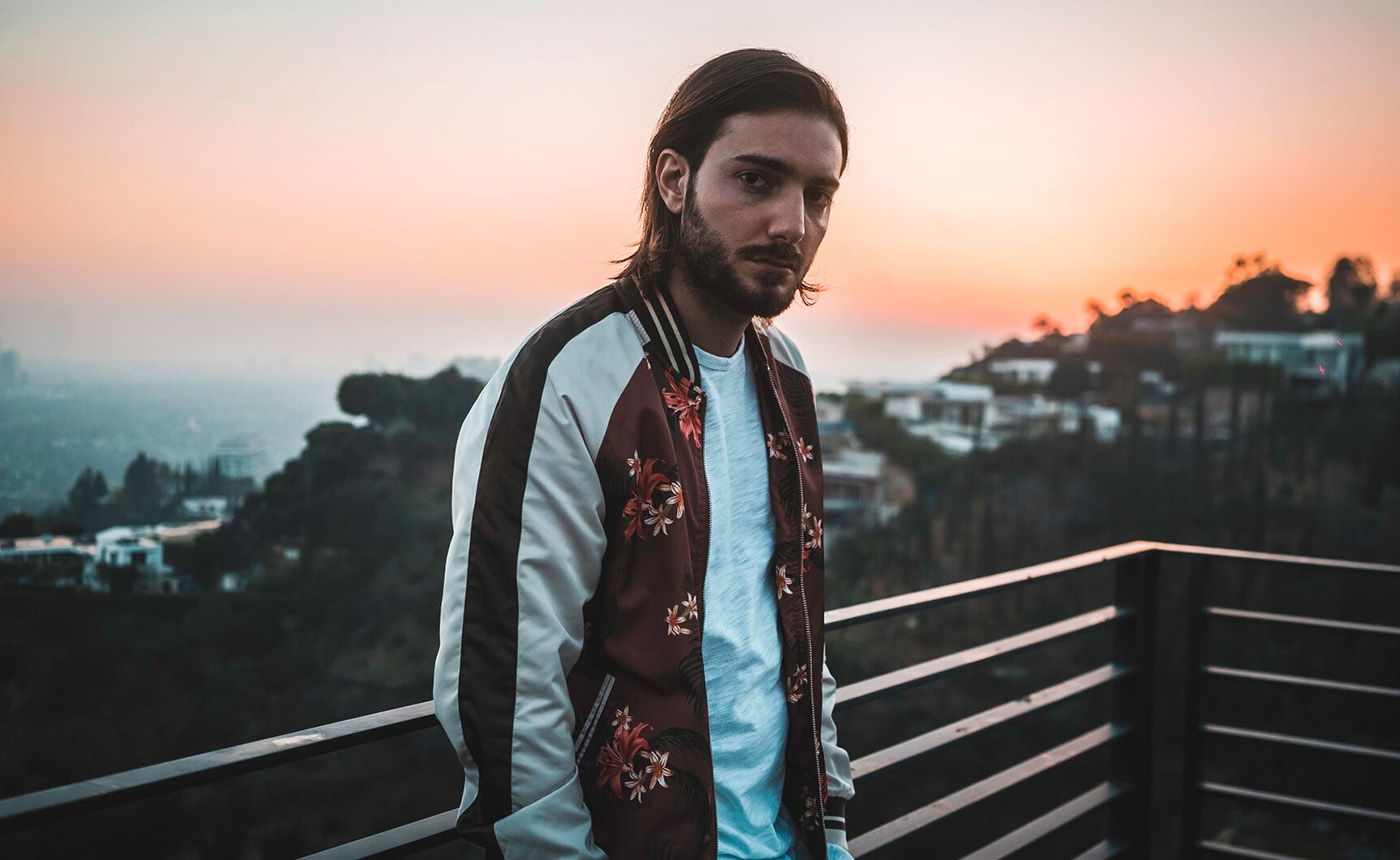 I first saw you here in L.A. in 2013, when you were supporting Swedish House Mafia on One Last Tour. I remember walking across the field and seeing you and thinking, "This really looks and sounds like the future." What do you recall from that phase of your career?
I was their youngling. I was still working very closely with Sebastian Ingrosso, and I was still learning a lot. I'm still learning today, but I've definitely walked away from being known as that guy. I started doing my own solo shows. I started producing singles. I made an album. I just grew up.
If you could give one piece of advice to yourself when you were in that phase of your career, what would it be?
To trust my own instincts more and not be so worried. I started touring when I was a teenager… I was growing up. I was pretty careful. Today, I'm braver. The kid you saw at that Swedish House Mafia show would have never put out so many different-sounding songs. I wanted to at the time, but I was scared of making mistakes.
You obviously had significant mentorship, but I can see how that would make it even more challenging to think on your own—because you were working and touring with three guys who were arguably the biggest producers on the planet at that moment.
I definitely learned a lot, and it was one of the coolest experiences a DJ could have. The growth of my fan base—everything started growing [in that time]. To go under their wing and experience all of that with them and have all this support—it was a dream that came true. It really was.
"The kid you saw at that Swedish House Mafia show would have never put out so many different-sounding songs. I wanted to at the time, but I was scared of making mistakes."
Was there a particular moment or show when you thought, "Okay, I did it. I made it."
Yeah. The time I felt like, "Wow, I feel like an artist," was my last Coachella set, three years ago. People had to choose to see me since I was up against AC/DC, which is obviously a different crowd, but Coachella isn't that big. I believe I was the most Instagrammed artist of the whole weekend, so I really felt like, "Damn, I did something. I achieved something great, and I'm proud. My friends and family were there; it was a beautiful moment.
I had played Coachella once before, so it wasn't just about playing Coachella, but that I had built this show with the team. It wasn't like, "We have a production for you." I was super involved with the production and rehearsals. We were going against one of the biggest rock bands of all time. There were all these things that led up to it becoming one of the biggest nights of my life. Not long after that, I did my first arena show in my hometown in Sweden, so it was a big period of my life.
You've had crazy life experiences for a person your age.
I know I'm young, but I feel old. I've been touring for a long time and have experienced beautiful and awful moments. That makes you grow. I was 19 when I started touring, and I toured by myself. I did my own itineraries and forced myself up at these early hours to make the shows and to talk to strangers, promoters, club owners. It taught me a lot about life and how you really need to become best friends with yourself.
Anything else you want to say?
Keep expecting the unexpected. I'm having the best time making music right now. I feel inspired. I've done everything lately, from pop to deep house, and all of that music is going to come out soon. Alesso is more than just one sound… [laughs] as stupid as it sounds to say my name in third person.
---
Share
---
Tags
---
You might also like