Rezz Brings Her Weird, Alien, Industrial Bass Music to the City of Angels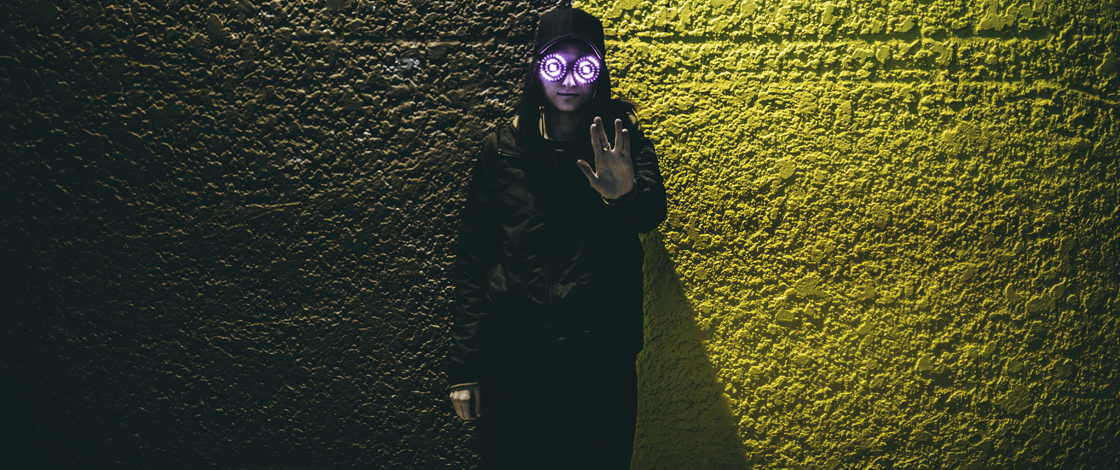 Upcoming Event
Dark techno phenomenon Rezz has been one of the great breakout EDM stories of the past few years. Her tracks are incredibly unique—as is her look, with her trippy, X-ray-style glasses. Since releasing her first few tracks and remixes, she was quickly snapped up by deadmau5's label, mau5trap. And at 20, the Niagara Falls native isn't even old enough to drink in the US clubs she plays.
"I've always liked dark, creepy things… As soon as I started producing, immediately it was made apparent I couldn't make happy music."
Rezz has been playing for Insomniac a little while now—most recently at the Countdown New Year's extravaganza. Now she's got her own headlining show at Exchange LA. We asked her what kind of experience Headliners are in for when this young dynamo touches down in the City of Angels.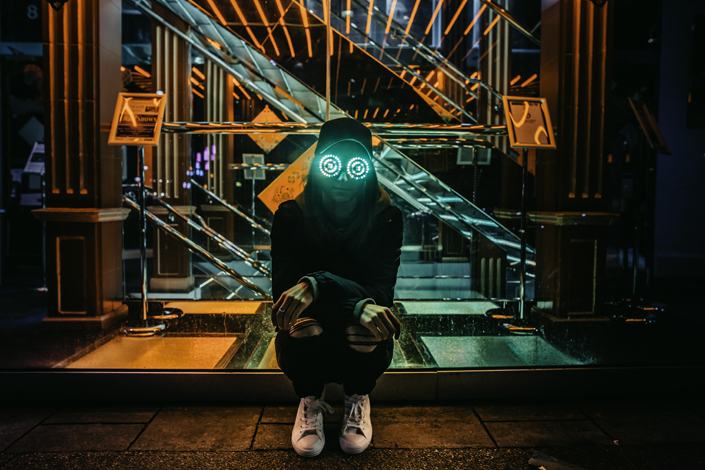 Are you excited to be headlining your own show with Insomniac on May 13?
Of course! Very.
Do you think you structure your sets differently at a headlining gig, like the Exchange, than at a festival or smaller show?
I would say I structure each similarly, but if you're seeing me in a club setting, then likely you'll hear a lot of stuff you wouldn't hear me play at a festival—due to lack of time.
Is there a type of show you prefer to play? What's fun about festies versus smaller gigs?
I prefer rooms of like one to two thousand people. It can still be intimate, yet the crowd looks huge, and I think the vibe is just great.
There's a lot of buzz around your techno prowess, but you have a lot of heavy bass and syncopation—especially in the breakdowns of your tracks—that fans from the bass music camps relate to. What do you enjoy about adding that element to your techno tracks?
I wouldn't even call my tracks "techno"! I'm not sure what I'd call it… weird, alien, industrial bass music. I just make whatever feels natural and don't worry too much of the labels.
More generally, what draws you to put the darker elements in your work?
It simply comes natural for me. I've always liked dark, creepy things—whether it be weird zombie action figures, horror movies, Halloween, or whatever. As soon as I started producing, immediately it was made apparent I couldn't make happy music—lol.
Other than Gesaffelstein, to whom you've been compared, who are your main influences in techno, bass music, and beyond?
deadmau5 is a huge influence, alongside Porter Robinson and Bassnectar. However, even further back, I'm influenced by bands I've listened to like Metric, Bring Me the Horizon, Underoath, My Chemical Romance, etc.
Before you got into electronic music, would you say you were musically inclined? Did you have any other training, or was there just something about EDM that inspired you to start producing?
Something I recognized early on was that I had a good sense of rhythm and a decent understanding of what was and wasn't in key. Aside from that, nothing really. I was always curious to play drums and other instruments, but once I picked up production, I realized that was what I needed all along.
What's been your favorite part of working with deadmau5 and mau5trap?
The fact alone that mau5trap is one of my idols is amazing, but on top of that, they really helped build my credibility as an artist and got the ball rolling in general.
The remixes you've done previously to signing with mau5trap are really cool. Any more coming up?
Yes, I've remixed a No Mana track called "Clear" that will be out very soon.
Any new releases?
Lots—and I'm excited.
What's one thing not related to music that you'd like your fans to know about you?
I can speak fluent Russian, and I'm freakishly good at basketball.
Catch Rezz doing her thing with a b2b set from BlackGummy and No Mana at Exchange LA on May 13. 
Follow Rezz on Facebook | Twitter | Instagram
---
Share
---
Tags
---
You might also like