Rediscovering Old-School Las Vegas
Upcoming Event
You've probably seen a documentary or two about the old days when Las Vegas was "run by the mob" and filled with neon, women in unnecessary mink coats, and 25-cent steak dinners. And now that you're here, you're wondering: Is any of that left—or is it all gone forever? Well, no, it's not ALL gone. There's still a bit of Vegas left in Vegas, and we've scouted all the best spots for you.
THE HISTORY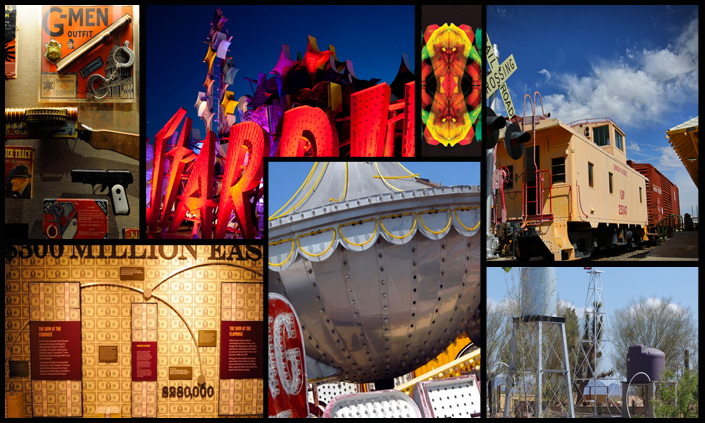 Vegas spent a long time trying to ignore its past and focus on the future. But in recent years, several museums have emerged that cover different aspects of America's most incredible boom town, including the Neon Museum, an outdoor exhibit/repository of the classic neon signage that really defined the town in its heyday. (FUN FACT: There are also several fully restored signs displayed all around Fremont Street, Third Street, and Las Vegas Blvd Downtown.) Right in the heart of Downtown, the Mob Museum—officially the National Museum of Organized Crime and Law Enforcement—is an entertaining and information-packed journey through the history of organized crime in the 20th century, obviously with a lot of Vegas-centric exhibits. (FUN FACT: The building itself is the former courthouse where many local mobsters were tried.)
A few miles west, Springs Preserve is primarily an indoor/outdoor natural history museum, but it recently added Boomtown 1905, a life-size recreation of Vegas' first emergence as a city, including one actual home restored to its pre-1911 appearance. And that took inspiration from the Clark County Historical Museum—farther afield in Henderson, but worth a trip for real buffs—featuring Heritage Street, a collection of relocated and restored original homes from several eras of Vegas' development. Quirky, but cool. (INSIDER TIP: At all of these locations, ask for the locals discount if you have a Nevada ID.)
THE DINING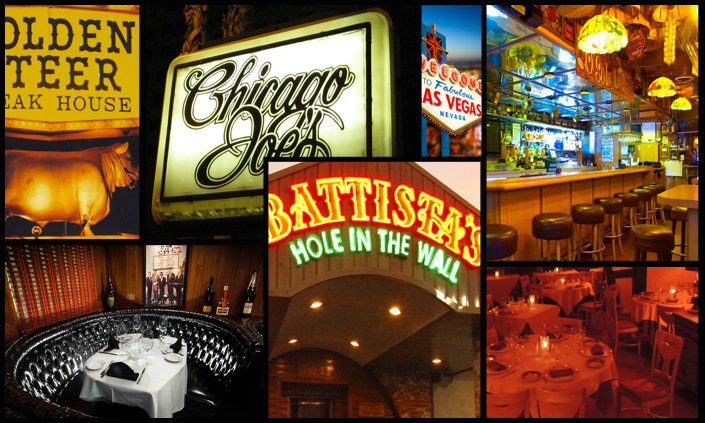 While the 99-cent shrimp cocktail and $6.99 T-bone special you've heard legends about do still exist in some form, we're not going to tell you where to get them. Honestly, it's not worth it. However, if you do want to get a taste of Vegas as it was back in the day, there are actually several spots still doing what they have done for decades, starting with four that are actually mentioned in a 1982 dining guide in my possession: Battista's Hole in the Wall (behind the Flamingo) and Chicago Joe's (Downtown) for red-checkerboard-tablecloth Italian; The Golden Steer, a steakhouse where you can still sit in Sinatra's booth; and Pamplemousse, serving a certain style of French cuisine.
Add to that list the campy-romantic Hugo's Cellar (in the Four Queens on Fremont), Piero's (formerly the notoriously mob-backed Villa D'Este), Top of Binion's Steakhouse, Bob Taylor's Ranch House in North Las Vegas (smoked prime rib is the specialty), the stalwart Steakhouse at Circus Circus (no clowning), and Michael's Gourmet Room, relocated to the South Point Hotel & Casino.
THE DRINKING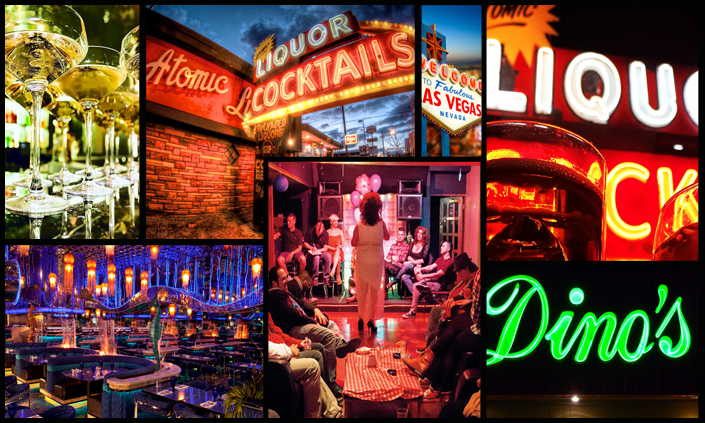 Wanna know where the Rat Pack got loaded? In their dressing room. Now that you can get over that, some spots that still have the vestiges of old Las Vegas include rehabilitated dives Atomic Liquor and Champagnes Café; dives that are still unapologetically dives, like Dino's and Huntridge Tavern; and the Peppermill, a '70s neon fantasy that doubles as a 24-hour diner with colored sugar but, more importantly, hosts a circular fire pit and cocktail servers in floor-length gowns. (INSIDER TIP: Order the Fuzzy Navel.)
THE ENTERTAINERS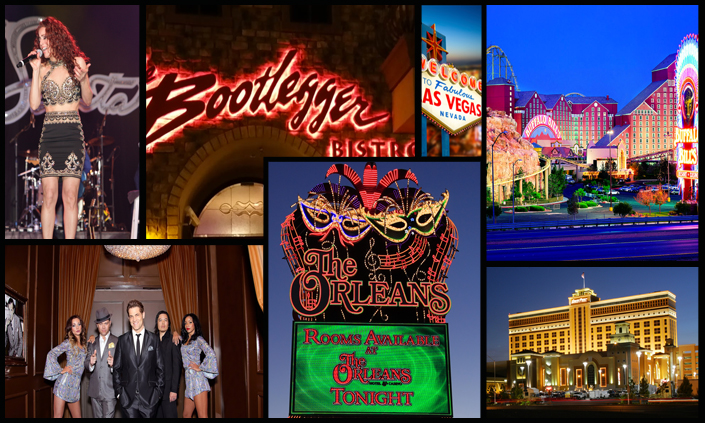 Vegas entertainment, as you've probably figured out, has totally changed with the times. And let's be honest: We're cool with that. But there are a few places you can go to get a taste of that classic Vegas entertainment—depending, of course, on your definition of "classic." Two places that regularly feature classic lounge entertainers are the Bootlegger Bistro (owned by former Lieutenant Governor Lorraine Hunt Bono) and the Italian American Club, which proudly displays its own Sinatra credentials. You can also reliably find classic Vegas performers regularly booked at the Orleans and South Point casino hotels—and don't forget the Scintas, currently at the Plaza Hotel Downtown. If you don't mind a short road trip, the Primm Valley Resort also hosts its fair share of throwback shows.
THE LODGING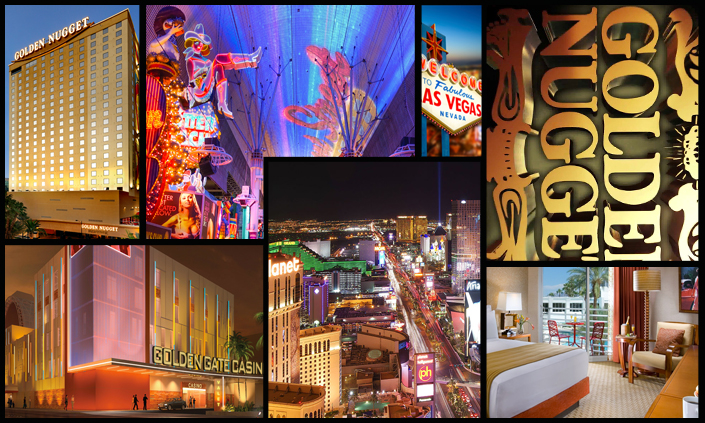 Want to stay in an OG Vegas hotel room? That might be a slightly tougher call, depending on what you expect. Of course, down on Fremont Street, you can still stay in the oldest continuously operating hotel in Vegas, the Golden Gate. (FUN FACT: The tiny rooms have been updated, but the bathrooms are still wonderfully '40s–'50s vintage.) While all the hotels on Fremont are of a certain age, one other worthy of special note is the '80s-era Spa Tower of the Golden Nugget, with two-floor suites that define "baller" of a certain era. On the Strip, the oldest existing hotel building still in use is now the Bungalow section of the Tropicana (it's been updated, of course). On the upper Las Vegas Strip, you can still find a stretch of motels with their vintage signs (and everything else) intact. I can't say I've ever stayed at one of them, but I don't necessarily hear reports of criminal activity there on the regular, either. So, give it a shot, if you're adventurous.
---
Share
---
Tags
---
You might also like