Q of the Day: What's the Best Way to Get Over a Sad Day?

Upcoming Event
We got some sound advice, wit and wisdom from some of the world's top DJs. Today's question:
What's the best way to get over a sad day?
Jewelz & Sparks

We are DJs and music producers. It seems that we live the perfect life traveling the globe and doing what we love. But like anyone else, we do also have those days where we feel sad. These are some ways we use to get over a sad day (maybe these tips are helpful for you, too):
Focus: Try to concentrate on the good and joyful things that life gave you.
Turn your feelings into art: It sounds strange, but sometimes sadness can be very inspiring. You can turn your feelings into a song, you could write a poem, or you could draw something. Sadness can eventually result in art.
Conversations: Talk to your friends and/or family. They are the ones who understand you and can help you with advice and affection.
Distract yourself: Do not let sadness get you. Watch a movie or play some video games. Listen to your favorite music, or just go play some ball.
Write it down: Sometimes it can help to just take a pen and paper. If something makes you sad, writing about it can help you to feel relief. Even if nobody is supposed to read it, and even if your letter will end up in the trash can.
Have a drink: Treat yourself with a gin & tonic, a whiskey, or a glass of wine. Be aware that this technique is just for emergencies and should definitely not be overused.
---
Dash Berlin

Sadness has its natural end; there is no need to force it. The best way to deal with it is to give it some space.
---
Brass Knuckles

Find an abandoned warehouse or home. Bring a boombox with you. Blast your favorite tune. Grab a baseball bat and pair of Brass Knuckles. Scream at the top of your lungs, and just go to town. Get all that emotion out. You'll feel much better.
---
Jody Wisternoff

Spending time with the kids and wife.
---
Benny Benassi

For me, it's cycling; it helps me clear my mind.
---
Kissy Sell Out

It's easy to get taken away with a moment and forget the finer things in life sometimes, so I just snap myself out of any negative thoughts by trying to make the most out of the moment at hand instead. I find this helps me to avoid getting too stressed about things. You can only ever do your best, and that's all people ever expect you to do. So being able to laugh at yourself and put the non-serious nature of most moments in life in perspective always makes me smile eventually.
---
Paul Oakenfold

Music. Your favorite records. The songs that mean the most to you and put a smile on your face.
---
Roger Shah

To listen to music. In my case, I go to the studio and work on new music. Once I create a new beautiful melody, I already start to feel better.
---
Dzeko & Torres

The right music and time with your friends. Preferably together at a good show.
---
Daedelus

A close tie between doubling down on the goth of it all or going hype color kawaii cute. Think Godspeed You! Black Emperor or Pamyu Pamyu.
---
Florian Picasso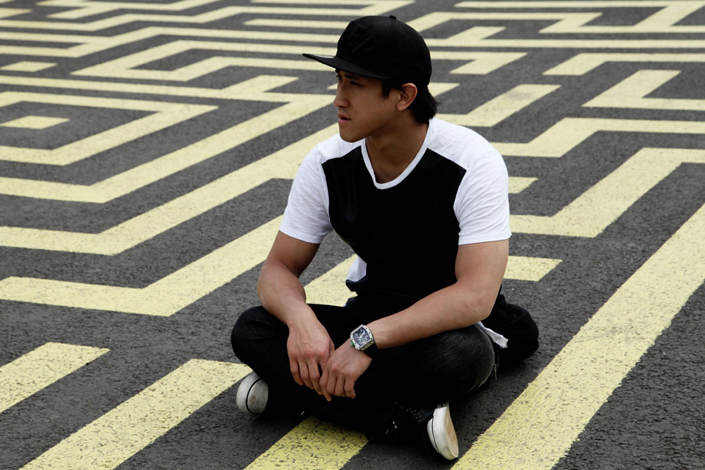 Stimulate your body, do sports or have sex to release endorphin, which is responsible for wellness. Doctor Flo.
---
Share
---
Tags
---
You might also like