Pablove Leads the Way Toward a Cure
It started with a lump. From out of nowhere, with no prior signs of sickness, six-year-old Pablo suddenly had cancer; and his parents found themselves plunged mercilessly into a world of hospitals, treatments, and the exhausting and uncertain life of a "cancer family." They knew little about cancer and even less about what the future held.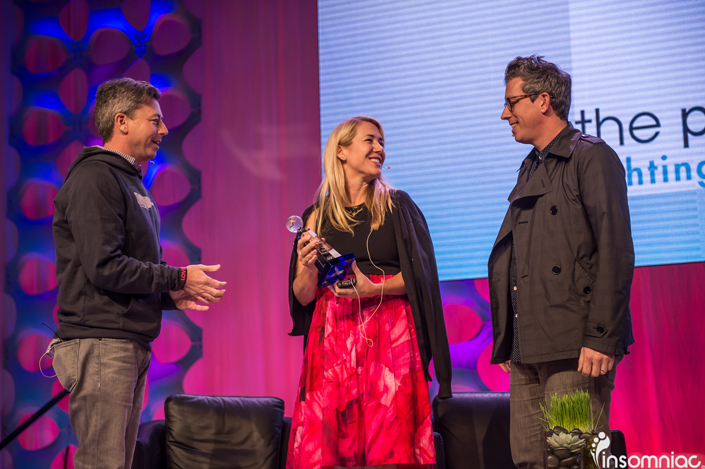 Five years later, Jeff Castelaz and Jo Ann Thrailkill found themselves onstage at the EDMbiz Conference Expo in Las Vegas, speaking with Insomniac COO Simon Rust Lamb about their organization, The Pablove Foundation. Lamb had the pleasure of presenting them with the third annual Leading the Way Award, which recognizes creative philanthropy in the entertainment industry. Insomniac has also donated $50,000 to the foundation's research.
The mission of The Pablove Foundation is to fund pediatric cancer research and advances in treatment, educate and empower cancer families, and improve the quality of life for children living with cancer through hospital play, music and arts programs. It's unlike other organizations in its focus, approach and spirit, which caught the attention of folks at Insomniac.
There's something really inspirational and aspirational in electronic music that I really dig. People are conscious of the fact that they're coming together in large numbers and that there's an energy that's created.
When Pablo was diagnosed, donations poured in from the family's community—and what a community they had. Castelaz then headed indie rock label Dangerbird Records (today he is president of Elektra Records), and Thrailkill was an executive producer in the music video and TV commercial industry. Their combined circle of friends and colleagues was both large and generous, beyond what was needed. The couple decided to donate the funds to cancer research.
What they found, however, was a dearth of organizations focused on kids. Only three percent of cancer research is dedicated to children and adolescents, despite it being the leading cause of death by disease among that age group. Thrailkill and Castelaz wanted their donation to help make a real difference; so they made the decision to take it on themselves and start their own organization dedicated to pediatric cancer research.
Tragically, and like too many others, Pablo did not survive. But his legacy did, and the eponymous Pablove Foundation lives on, fueling innovative research in a field desperately lacking in both funding and awareness.
That specific focus makes Pablove somewhat unique in the landscape of cancer research organizations, but some additional aspects really put it on the map: First of all, they don't just raise big money; they seed grants for young researchers with bleeding-edge ideas, providing a needed proving ground for larger federal funding. It's a smart way to make their research dollars go further. Secondly, they provide education, resources and a community for families who may otherwise find themselves lost and overwhelmed.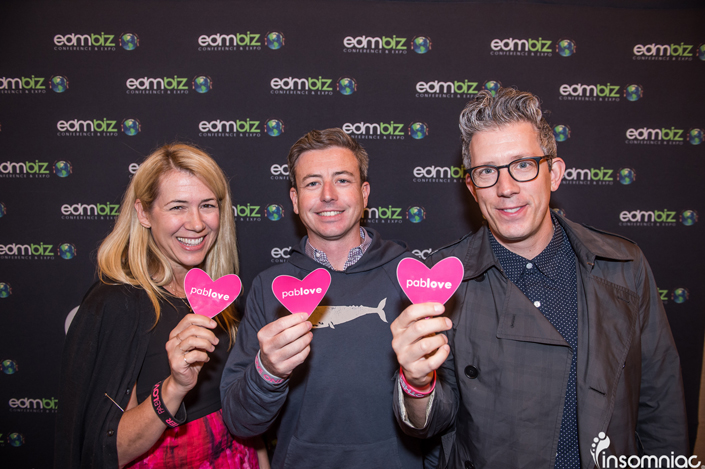 Then there's the fun part: the music and arts programs. In particular, the Shutterbugs mentorship program allows children living with cancer to express and develop their voices through the art of photography. It's more than just a creative outlet; the eight-week, curriculum-based programs teach kids self-mastery, hold them accountable for their work, and provide an opportunity to create and see their photographs shown in a gallery setting. This brings immeasurable joy to families where joy comes at a premium; and when, hopefully, the kids "get clean" from their disease, they come out of it with a newly boosted sense of self.
It is that spirit that makes Pablove and Insomniac kindred families. Both go above and beyond the norm. They bring art into everything they do. They put the experience of those they serve above all else. And they seek to make lasting impacts in people's lives.
"Insomniac isn't just a concert promoter," says Castelaz. "It is a giant ecosystem that supports all these different DJs and electronic acts. It is a point of inspiration for all of its fans. There's something really inspirational and aspirational in electronic music that I really dig, you know? People are conscious of the fact that they're coming together in large numbers and that there's an energy that's created."
In a competitive and sometimes alienating music scene, we seek to create a family where all are accepted. And in the dark and disorienting world of cancer, Pablove offers a beacon of hope and a helping hand. Above all, we share a common devotion to keeping things positive.
Pablove's motto says it all: "Fighting childhood cancer with love." It doesn't get much more PLUR than that.
---
Share
---
Tags
---
You might also like