Oliver Heldens Is a Tireless Champion of Global House Music
Oliver Heldens wasn't even out of high school when he signed his first record deal. By the end of 2013, he caught the eye of Tiësto and introduced the future house sound to throngs of dancers ready for a change of pace in the wake of the big-room boom. His breakthrough hit, "Gecko," is largely credited as one of the first future house tunes ever. Still, his influence on dance music goes far beyond simple genre classifications, as he has helped bring the groove back to the mainstage. His fusion of UK basslines and large beats hits a sweet spot and quickly earned him global recognition.
Heldens has since become a tireless champion of international house music. He launched his Heldeep Records to expand his growing influence and mentor new artists. And in an effort to expose the world to the sounds that inspire him, he's started his widely respected weekly Heldeep Radio podcast.
Heldens has never been one to let genres define him, and while he dominates with his unique sound, he continues to expand into new sonic territories. His HI-LO alias defines part of that journey, as it allows him to explore a more underground sound via tunes like "Steam Train" with Chocolate Puma and his remix of Moby's "Go."
The king of future house is set to take the stage for a massive headlining show at the Hollywood Palladium in Los Angeles Saturday, February 18, alongside friends and special guests Chris Lake, Dr. Fresch, AFSHeeN and Steve James. Ahead of the show, we caught up with Heldens to chat about his role as a mentor, his infamous dancing skills, and his professional work relationship with his mom.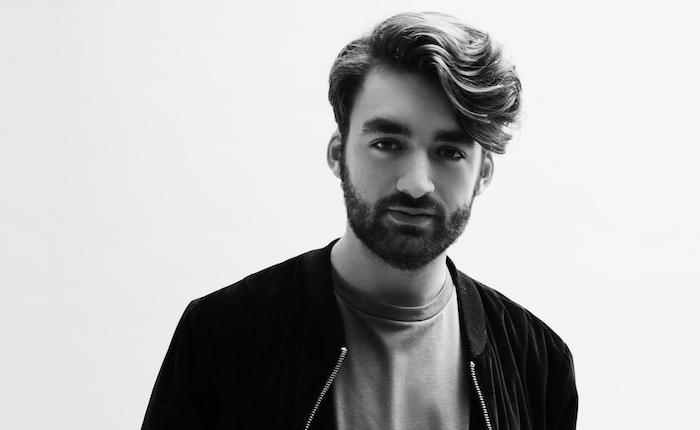 Do you feel like artists in your position have a responsibility to mentor fresh acts?
I feel like it's important to motivate younger generations to become a DJ. It's definitely one of the reasons why I set up Heldeep Records. There's still a lot of talent out there, and I can't wait to discover more potential DJs.
You've taken some measured risks by going against the grain and releasing tunes that many consider genre-defining, as opposed to following trends. Is that kind of risk-taking necessary to push the culture forward?
I'm not sure if it's necessary, and that's definitely not the intention I have. I think DJs define themselves by their signature sound. I really enjoy producing music my own way, which resulted in a slightly different sound, compared to the usual trends.
You post lots of videos of your fans dancing to your tunes and even clips of yourself dancing. How often do you get to enjoy dancing in the crowd now that you have such a hectic schedule?
I love to see fans from all over the world dance to my music. I still enjoy dancing from the crowd at times, but I definitely get to do it less often. But then again, I can dance with the crowd while I'm onstage as well!
You signed your first record deal when you were 17, and you are still quite young. What do you think the key to your longevity is going to be?
I would just like to produce music as long as I can and release music that sounds like something new. As long as I enjoy it as much as I do now, I'll keep going for a long time.
Your mom is part of your core team. Do you feel a sense of security by having a family member working so closely with you?
I got to decide what people could join the team, so I chose my mother right away. It's great to be around family, and there are times I don't see them that much. My mother is the best, and it's definitely comforting to have her on the team.
Oliver Heldens & Friends takes place Saturday, February 18, at the Hollywood Palladium in Los Angeles.
Alexander Dias is the true king of future house, says his kid. Follow him on Twitter.
Follow Oliver Heldens on Facebook | Twitter | SoundCloud
---
Share
---
Tags
---
You might also like