My Philosophy: DJ Jazzy Jeff
"Parents Just Don't Understand," "A Nightmare on My Street," "Girls Ain't Nothing but Trouble." Snicker if you want, but if you spent your childhood mired in the '80s, those tracks got regular rotation in your cassette player. At their most rudimental, DJ Jazzy Jeff & the Fresh Prince were a gateway drug for suburban kids who wanted to know a little more about rap music but were too afraid to dive face-first into N.W.A.'s Straight Outta Compton. But any discerning hip-hop head will tell you that tracks like "Brand New Funk" and "Numero Uno" hinted at both a lyrical and instrumental prowess that should have gotten more shine than the pair's escapades in Bel Air.
"Going to block parties in other people's neighborhoods might not have been the safest, but you really wanted to go because you really wanted to hear that DJ and hear what he was gonna play."
It's hard to believe, but Jeff Townes didn't release his first proper full-length artist album until 2002, nearly 10 years after his final album with Smith. But The Magnificent spoke volumes about the talent Jeff had surrounded himself with and, in many cases, helped nurture. Artists like Jill Scott, J-Live, Questlove, Freddie Foxxx and Masters at Work came through. On 2007's The Return of the Magnificent, he enlisted guests like Posdnous (De La Soul), Jean Grae, Big Daddy Kane and Method Man. Hype doesn't create those types of collabs; that's cred.
In the space below, the indelible Philadelphian waxes philosophical about his musical upbringing, the role of a true DJ, and whose record collection he'd like to take out for a spin.
In about four seconds, a teacher will begin to speak…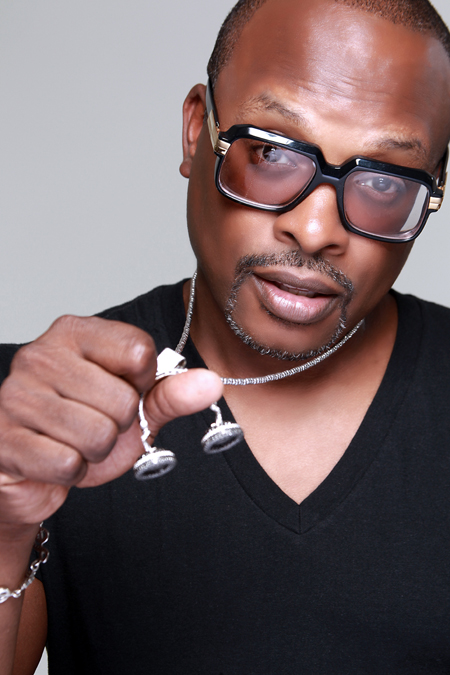 All of this stuff started with two turntables and a mixer.
The craziest thing is to be around long enough that you watch the circle complete itself. I was at a party in Manchester, England, and all they wanted to hear was '90s hip-hop—but not just hip-hop from the past—the new kids making '90s-type hip-hop now. It's kind of like when A-Trak started doing Duck Sauce. All that stuff was what Kenny "Dope" [Gonzalez] and Louie Vega were doing as Masters at Work 20 years ago. I remember telling Kenny, "You need to go back and put out all your old shit, because that's what everybody's doing now!"
Kenny "Dope," hands-down. Kenny probably has the most eclectic record collection out of anybody I know.
The one thing about DJs is we're messengers. The problem is, we haven't been sending multiple messages out to people. I grew up at a time where if you drove to New York City and you listened to the radio, you got to hear what New York City sounded like. As you drove down south to Philly, you got to experience what Philadelphia was. Or you'd drive over to D.C. and start getting go-go music and stuff like that, because that's what D.C. was made of. You could drive across the country and hear the differences. It was like food. You'd go to Philly to get a cheesesteak. You'd go to Chicago to get a deep-dish pizza. Then all of a sudden, everybody started giving everyone the same thing.
I don't know anyone who likes one type of food.
When King [Britt], Josh [Wink], and all those guys started doing parties, you had crates of records, and in your crates you had hip-hop, funk, soul, R&B, reggae. King and them weren't dance DJs. They were DJs. No DJs had that tag on them. You played everything, and we all played each other's music. When I thought, "I really need some four-on-the-floor or something that will keep everybody moving," I'd call Josh or King. It's still like that. King just sent his newest album on vinyl to me. That stuff never goes away.
"As much as I'm Will [Smith], I'm Jill [Scott]. As much as I am hip-hop, I am house."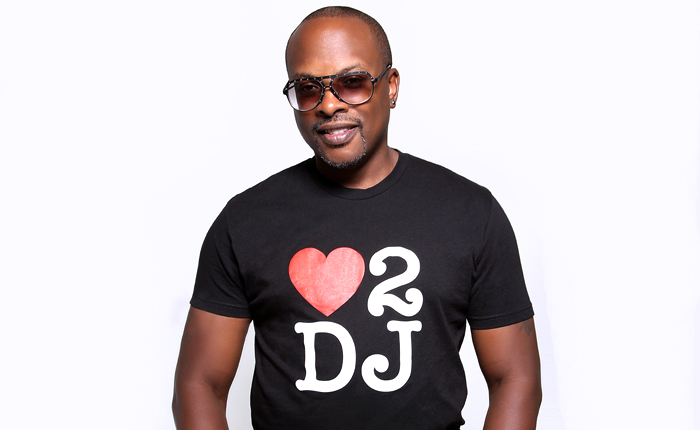 I appreciate everything that I've done. I appreciate all of my accolades. But it does not make me up as a person. I am a music fan, first and foremost.
You don't turn 50 and suddenly develop a taste for scotch or want to smoke a pipe. I play my music loud in the car. I'm playing Calvin Harris. I come in the house, and I want to play NBA 2K.
I don't feel any different. I go out and shoot basketball. I may not be able to run as fast, but I'm still racing my kids and doing jump shots and drinking Kool-Aid.
There was a time where Will and I would go to Tokyo, and the only thing we wanted to know was where's McDonald's, where the hotel is, and when we're going home. Now, I want to go to Tokyo, and I want to go see some shit. I want to go sightseeing. I want to go record shopping, and I want to see what kind of clothes they got.
Being the youngest of six kids, I wasn't old enough to pick my own music. My brothers and sisters were the template of my musical taste. I grew up listening to Chick Corea, Mahavishnu Orchestra, Stanley Clarke, Bob James. When hip-hop came along, it was just an extra thing I was able to listen to. I'm like, "Wow, my dad's got Jimmy Smith records, my older brother is listening to Parliament Funkadelic, my sister is listening to Marvin Gaye and Stevie Wonder, and now I got Sugarhill Gang." So I played everything for my kids.
I was just taken by the experience—even the name. You're kind of like, "What's a rave? I don't understand what a rave is." Somebody gets an abandoned warehouse and throws in lights and a massive sound system? All you got to do is say "massive sound system" to me, and I wanna go and see what it is.
Going to block parties in other people's neighborhoods might not have been the safest, but you really wanted to go because you really wanted to hear that DJ and hear what he was gonna play.
You can always give people the same thing, but at the end of the night when people are walking out of the festival, no one ever talks about the record that they knew you'd play. They talk about the curveball.
A real Philly cheesesteak doesn't use Cheez Whiz. A real Philly cheesesteak, they put it on the grill with fried onions, they chop it up, and they lay the cheese on top of the meat for it to melt. Then they scoop it up and put it on top of an Amoroso roll. People don't realize that what makes a Philly cheesesteak authentic is the roll.
---
Share
---
Tags
---
You might also like