My Life As: Dada Life's Tour Manager
The Dada Land Compound tour was the most ambitious tour Olle Cornéer and Stefan Engblom ever attempted. With a massive stage production, a fully immersive environment, and an infinite amount of props ranging from five-foot-tall inflatable Dada Life champagne bottles to thousands of smiley-face masks, it was no small undertaking. Trust me: I was in charge of prop distribution at Crush Arizona, and you wouldn't believe how long it takes to fill up inflatables! Throw in a pillow fight, champagne showers, and people raving in banana suits, and you have yourself one awesome story to tell your future psychiatrist.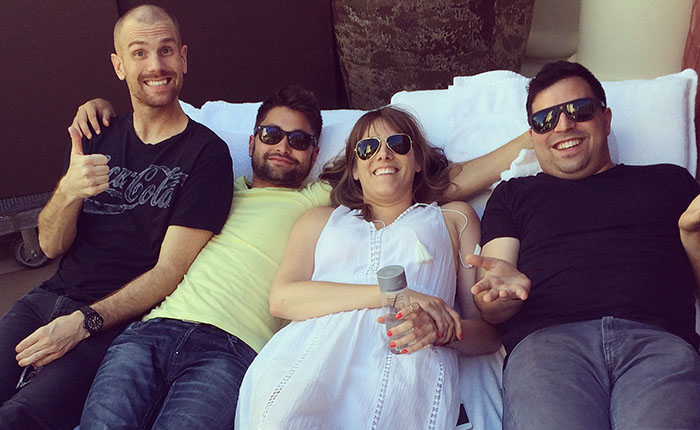 Now, imagine if this were your everyday life.
Meet Jace Cohen, Dada Life's tour manager. A man of persistence, patience and passion, he's the person onstage keeping fans from bombarding Olle and Stefan. He also makes sure their green room is up to par and that their artist rider is fulfilled (think lots of cheap champagne bottles and bushels of bananas, none of which are actually consumed). Other duties include planting the "Rules of Dada" signs in the right place and doing sound checks. Basically, Jace is the man making every Dada Life show a unique experience for every citizen of Dada Land. Personally, after experiencing what it is like to put on a Dada Life show, I think there should be an addition to the Rules of Dada: "Thou Shalt Praise the Tour Manager."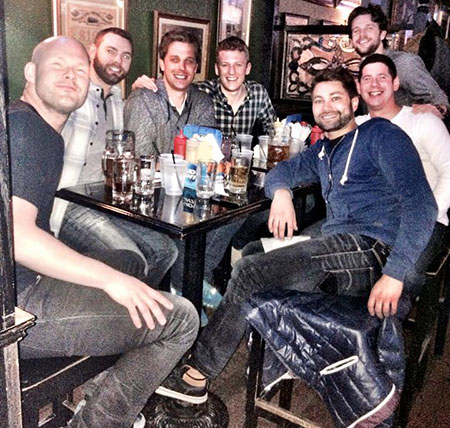 While he was planning the forthcoming Voyage show, I asked Jace for an inside look into what his job entails.
How did you become Dada Life's tour manager?
I emailed their manager every week for two years, until he gave me a job.
What is a typical show day like for you?
Fly in, hotel, lunch, work, sound check, explore, dinner, show, pass out, repeat.
There are a lot of props used to create Dada Land. Which one is your most and least favorite?
My favorite are the pillows for naps backstage before the show, and least favorite are the inflatable arms—because they're surprisingly very heavy.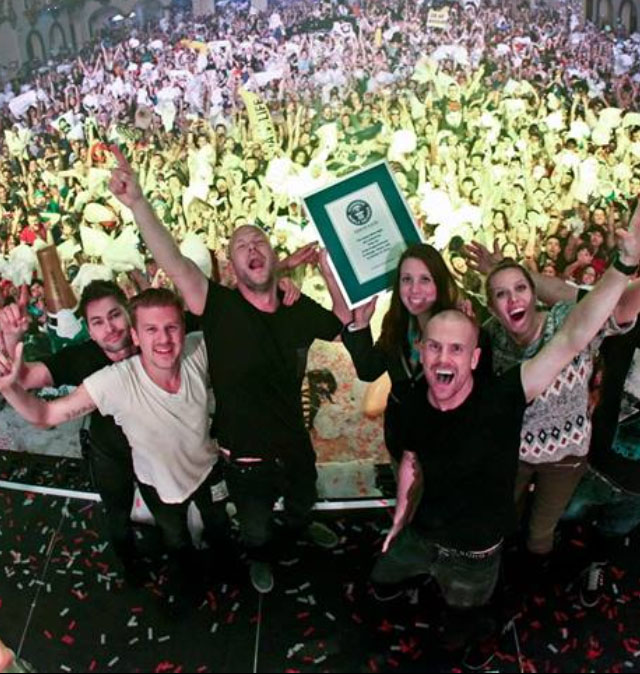 What's the craziest story you have from the Dada Land tour?
One time, we brought a fan on tour for a week. At the Boston show, he got really drunk, went up onstage, accidentally cut the music, and sprayed the Dadas with champagne. He was then tackled by security guards and dragged out.
What is the hardest part about stage-managing during a Dada Land set?
Keeping the fans offstage.
How many pillow fights have you participated in?
It's mandatory on all Dada Life shows.
What's your favorite Dada Life song?
Their latest single, "One Last Night on Earth."
Anything peculiar you can tell us about Olle and Stefan?
Stefan reads science textbooks for fun. Olle would rather drink fine rum on a boat while reading Moby Dick.
What's your favorite part about your job?
Watching the fans lose their shit during the show.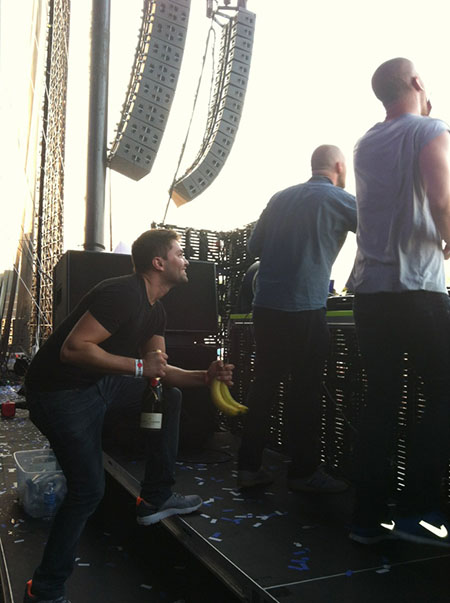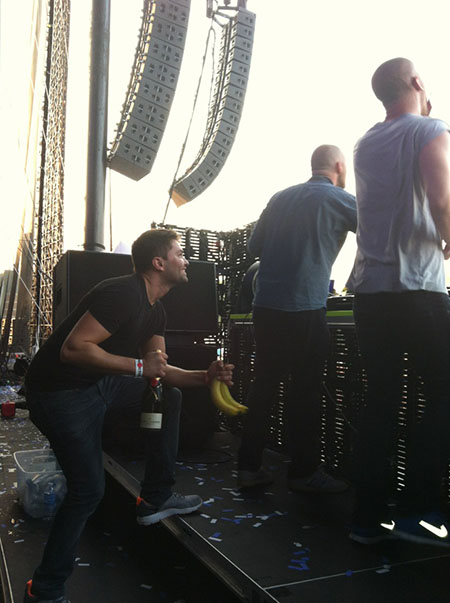 What's your least favorite part about your job?
Never being home.
How many flights do you go on in a year?
On average, six a week.
What would you say to someone who would be interested in your job?
Decide who you want to work with, and just be persistent.
What can you tell us about the Voyage, happening this weekend.
Out of all the Dada shows, the Voyage is by far my favorite one. Dada Life and Insomniac have a lot of surprises in store and lots of new campground activities. This is the one Dada Life show you don't want to miss.
Dada Life's largest undertaking ever, The Voyage, takes place July 18.
Follow Dada Life on Facebook I Twitter
---
Share
---
Tags
---
You might also like