Meet the Winners of the Nocturnal Wonderland 2016 Discovery Project Competition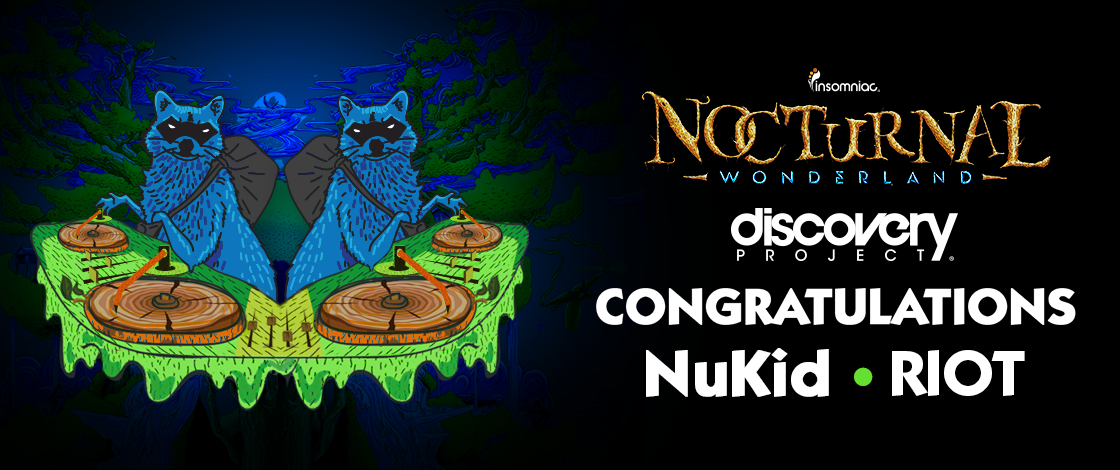 The Discovery Project family is growing! We're happy to announce the winners of the Nocturnal Wonderland 2016 Discovery Project Competition: NuKid and RIOT. We are excited to welcome these budding acts to our expanding collective, as we believe they're clearly on their way toward changing the face of dance music. Make sure to catch their sets at Nocturnal Wonderland 2016.
This is likely not the first time you've heard of NuKid, and it surely won't be the last. The L.A.-based producer borrows a huge amount of inspiration from the hip-hop jams of his youth and injects it into his own dirty G-house beats. He's already amassed big support from the likes of David Guetta, Malaa and Oliver Heldens.
No strangers to large crowds, RIOT will be right at home at Nocturnal Wonderland 2016. In their home of Israel, they've rocked their blend of heavy bass house and nasty dubstep in front of many a festival crowd. However, this will be the duo's first appearance in the US since they moved to L.A. just a few months ago. They have diverse musical tastes, and their competition submission put bass faces on everyone here at the Insomniac office.
These two young artists will present their production chops and DJ skills in front of thousands of Headliners at this year's Nocturnal Wonderland. Before heading out to the festival, meet the newest members of the Discovery Project family.
NuKid
Hometown: Los Angeles
Currently Living: Los Angeles
Origin of Name: When someone new steps into the game and their shit sounds hard as fuck, everyone wants to know who that person is. Well, that's me; I'm the new kid on the block.
Weapon of Choice: Hennessy
Source of Power: God
Winning Mix:
Follow NuKid on Facebook | Twitter
RIOT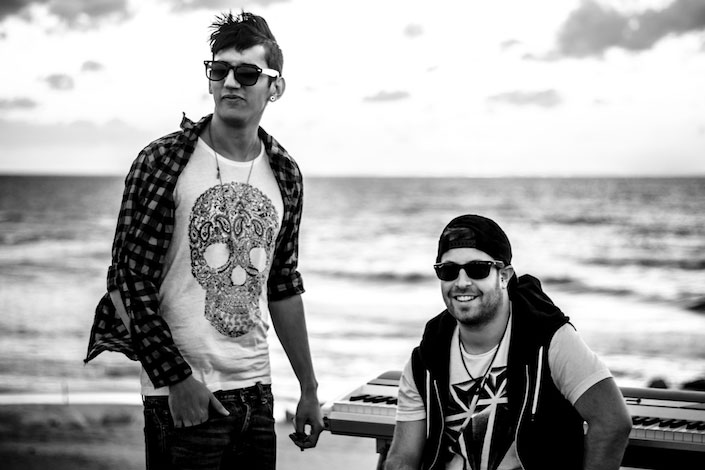 Hometown: Israel
Currently Living: Los Angeles
Origin of Name: We didn't give it much thought. We looked for something that would suit our music and energy onstage, and "Riot" was a perfect match.
Weapon of Choice: Sidechain compression
Source of Power: "Free Bird" by Lynyrd Skynyrd—I give it a listen every time I get a creative block.
Winning Track:
Follow RIOT on Facebook | Twitter | SoundCloud
Follow Discovery Project on Facebook | Twitter | SoundCloud | Instagram
Follow Nocturnal Wonderland on Facebook | Twitter | Instagram
---
Share
---
Tags
---
You might also like