John O'Callaghan and Bryan Kearney Are Taking Trance Into the Future as Key4050
When you listen to the music of Key4050—the newly formed duo comprising trance titans John O'Callaghan and Bryan Kearney—you get an immediate sense of their deep creative bond. And if you're one of the lucky Headliners to have experienced one of their rare performances, then you've witnessed that collaborative spirit IRL.
Officially formed in 2015, Key4050 sees O'Callaghan and Kearney joining forces to take trance into the future. Individually, both artists have already blazed many trails in the international trance community throughout their long respective careers: John O'Callaghan, known to die-hard fans around the world simply as JOC, is the founder and head of the seminal trance label Subculture, while partner Kearney heads up the reputable Kearnage Recordings.
Both hailing from Ireland, the two genre giants have known each other and have been making music in the same circles for more than 15 years—which means that, in many ways, Key4050 has been in the works for just as long. (In fact, the name Key4050 dates back to their early collaborative days, when O'Callaghan was living in a Dublin apartment that required a key code to enter the building. That code: Key4050.) The first official inklings of Key4050 came in 2016 via their debut track "Dinklebot." One year later, Key4050 made their official worldwide premiere at Dreamstate SoCal 2017.
O'Callaghan and Kearney are now preparing to take the stage this weekend at Dreamstate San Francisco 2018—Friday, August 17, and Saturday, August 18, at Bill Graham Civic Auditorium in San Francisco, CA. Both O'Callaghan and Kearney will perform solo sets on night one, with their mega collab set as Key4050 on night two. Ahead of the festival, we chatted with O'Callaghan and Kearney about their creative process, the future of Key4050, and all things trance.
Dreamstate San Francisco 2018 tickets are on sale now.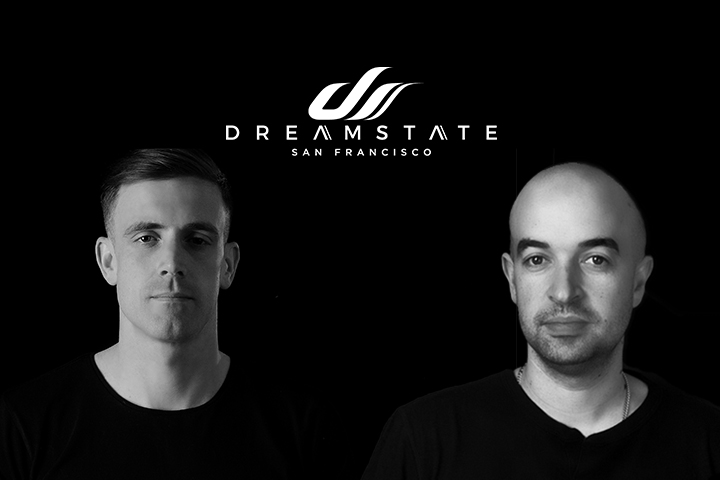 You're both respected trance producers, with many years between you individually. Given that there are two strong individual voices in Key4050, does that kind of set up help or hinder your creative voices?
John O'Callaghan (JOC): It's a positive, in terms of creativity. At times, you can become too involved in what you are creating. When two people are involved in a project, it makes the creative process a lot easier and a lot more fun. Feedback from another perspective can completely change a track for the better, which only leads to a better end result.
What are some of the benefits and challenges when two such high-level artists join forces? How do you help and/or critique one another during the creative process?
Bryan Kearney (BK): For me, one of the major benefits has been the amount that I've learned from the Key4050 journey. Working closely with John on this project has taught me a lot, in terms of improving and simplifying the way music should be made. It's a challenge I'm enjoying and will continue to do so. We keep each other up to date on the various projects we are working on, so we are always sending feedback back and forth to each other. We both use the same DAW, so the streamlining of the project is pretty easy to do.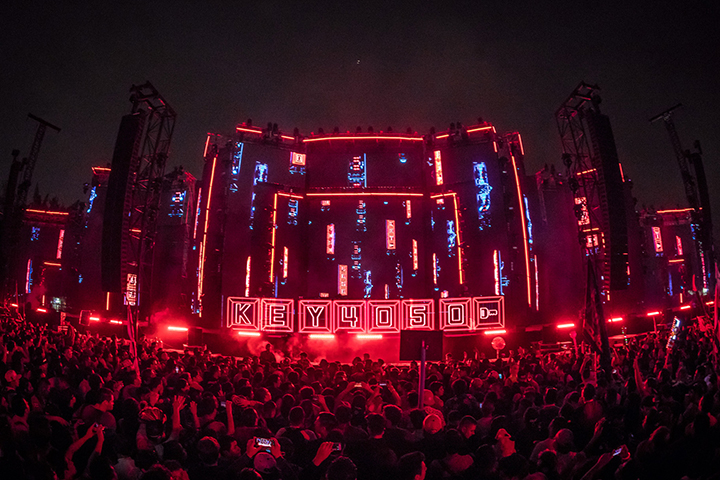 We're told that visuals are a large part of the Key4050 experience. What does the Key4050 visual show add to the music? Does it change for each show and city?
JOC: The Key4050 experience wouldn't be the same without the creative mind of our VJ, Richard De Souza. He creates a visual experience that works perfectly in sync with the music we play onstage. Each Key4050 show is unique and is created specifically for the event and the city we are playing. In San Francisco this weekend, a whole new realm will be uncovered… more exclusive music that we hope will create the perfect atmosphere to make it another special night for trance on the West Coast of America.
Word on the street is that you have some Key4050 songs ready to go, but you've decided to keep the music exclusively for the live shows. Why so much secrecy? Will we ever see some Key4050 music releases in the future?
BK: We both come from an era of limited information. When we started going to clubs and events, we would listen to our favorite DJs play a set and have no idea what the majority of the tracks were. This musical mystique doesn't really exist in modern times. Nowadays, everything is so accessible, and everybody wants to know what it is straight away. We've released the names of only a few of our tracks. We would prefer to keep building up our discography and constantly adding new, fresh, exciting music to our shows.
Your Key4050 shows are said to be "album-style shows." What does that mean, exactly? How do your live shows and your recorded music feed into one another?
JOC: It means that each set we play live could be an actual Key4050 album; we structure our sets like that. It's not just about playing big tunes, one after another. It's about combining various styles of trance into our set, while retaining what we think is a perfect musical flow throughout.
Will trance fans one day see a full-on Key4050 album?
BK: We are looking at releasing an album at some stage in 2019.
If you were to ever expand into a trio, who would be your ideal third member?
BK: Our VJ, Richard De Souza, is already the third member—but there is also the team at Music First Agency that's working behind the scenes to keep this project moving forward.
What do you have planned next, individually?
BK: The main focus for the foreseeable future is the Key4050 project. I've already completed all of my solo tracks for 2018; the releases are locked in until the end of the year. It's all about adding to the ever-expanding Key4050 discography for the remainder of 2018.
JOC: I have just released my new, first Joint Operations Centre collaboration with Kate Miles, on Subculture, called "Behind the Silence." I have a collaboration with one of my favorite trance producers coming out toward the end of the year; I've been playing that in my sets, and reactions have been huge! We have a lot of great new trance coming out on Subculture until the end of the year, so I am excited to share all of those tunes with you.
What's next in the world of Key4050?
Both: Who knows!? Keep watching!
Dreamstate San Francisco 2018 takes place Friday, August 17, and Saturday, August 18, at Bill Graham Civic Auditorium in San Francisco, CA. Tickets are on sale now. For more information, visit the official website.
Follow John O'Callaghan on Facebook | Twitter | SoundCloud
Follow Bryan Kearney on Facebook | Twitter | SoundCloud
Follow Music First Agency on Facebook | Twitter | Instagram
Follow Dreamstate on Facebook | Twitter | Instagram
---
Share
---
Tags
---
You might also like