Justin Jay on Graduating College and Life
The first thing you'll notice about Justin Jay is his wavy, naturally brown hair. The next thing you'll notice is his wide smile, which never seems to end—ever—coupled with his soft eyes. He looks like your best friend, the kind of guy you'd want your younger sister to marry.
"With music, you've just got to let it happen."
At 21 years old, Justin is at a crossroads in life. With one semester to go at the University of Southern California in Los Angeles, he's ready to embark on the next chapter of adulthood, and the rest of his life. Yet unlike many in his graduating class, Justin isn't scrambling to find his first job out of college or attain a coveted, likely unpaid, internship. He's already landed his dream gig as a bubbling producer at the helm of one of house music's leading labels: dirtybird.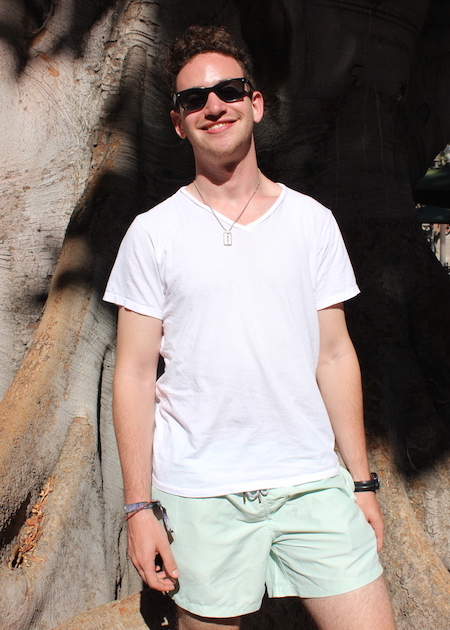 Justin started young, making music and playing high school parties in his early teen years. His professional career, however, was solidified during his surreal first week at USC freshman year when his personal hero, and eventual mentor, Claude VonStroke signed Justin's track "How Goes the Dynamite?" to dirtybird—the first of many to come.
Release after release, Justin Jay became the label's rookie of the year. Now with his full potential ahead, he reflects on his transition from dirtybird obsessive to one of their star players; his gradual approach to his artist career; and his journey from daydreaming bedroom producer to bona fide artist.
You're getting ready to graduate college very soon. At the same time, you're career is taking off. This must all feel unreal.
I'm looking at this last year of school as a way to continue to try new things. Since I've started, my main focus has always been on becoming a better producer, becoming a better DJ, learning more, tossing more unlikely influences into the blender and trying new things. A lot of the guys that I look up to and respect were at the same thing for a decade or two before getting any sort of break. You really need that foundation and that time to figure things out to build something solid. I'm all about longevity. If I can just do it for as long as possible, that's the dream.
You grew up in the social media age when younger artists expect instant stardom because that's very realistic. But it doesn't sound like you're in that mentality.
No, never. I felt like music was something that wasn't gonna be a fad for me.
SEE ALSO: We Had Everyone at Dirtybird Take a Rorschach Test
In the beginning of your career, you spent a good chunk of time submitting music to dirtybird for consideration. What attracted you to the label and what did you learn from the experience?
Dirtybird has always had a very specific sound to it or a very specific feeling. Claude VonStroke is a quirky A&R guy, and that's why the label's been so awesome because he just sticks to his tastes. But for me, it took 10 months of sending demos, constantly trying to get a follow-up. And 10 months after that first release, I got my second track out on dirtybird.
In that time, there were two main things that got stuck in my head. First was how much more I had to learn in terms of production and training my ear. And putting in the hours. I hadn't spent that much time making music.
Also, I was putting myself in a box creatively. I was thinking, "What can I do that Claude VonStroke would be into? How can I make a dirtybird record?" And that process of putting myself in a box, even though it was a box I was obsessed with, it wasn't right. It made it harder to make music that felt fresh and fun, and I realized I stopped having fun. I was thinking a bit too much and being a bit too calculated. I had to learn how to keep on having fun making music. Once that fun was there, there was some special magic.
That experience in itself prepared me for how patient you need to be and how much time and development it takes to do music. It's made a lasting impression on me. I want to keep growing in all sorts of different ways.
SEE ALSO: 5 Reasons Why Dirtybird is the Word
Why dirtybird? What is it about them?
Dirtybird was this one label that had that freshness to it in terms of sounding really different from everything else, but it's also really goofy and silly.
I wouldn't want to put pressure on myself to be the coolest, artiest dude. There will be some reason in the production or in the songwriting that makes it feel really fresh and fun. Those are the two words that I would put at the forefront of what I'm about. When I'm making music, I want to feel a bit of freshness and I want it to be fun.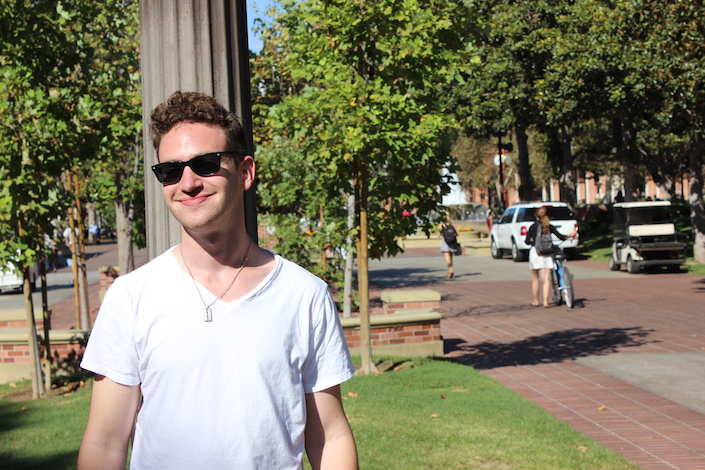 "I'm very quick to admit how naïve I am about things."  
You're figuring out your own sound. Do you ever base that on current trends?
As a producer, I wouldn't want to make music that's calculated because it's popular. I'm not sure how I'd feel if I were to stop making music that I like just because it got popular. I wouldn't want to be influenced by what's popular, whether I'm jumping on a bandwagon or ditching a bandwagon that I was on previously.
You're a big fan of deep house and heavy techno. Do you foresee your sound going in that direction?
It's all cool inspiration, but I'm just going to let it happen, see what feels right. I have no idea where things are going. With music, you've just got to let it happen.
Do you feel people are taking you seriously as an artist?
I feel like people take me seriously enough because I'm very quick to admit how naïve I am about things. I'm the first to admit how much I need to learn, how much more I have to grow musically, and I think that's cool. I love learning. I love growing.
There are some kids who feel like they need to know it all to be taken seriously. Maybe that works for some people, but for me, just being real and trying to learn has been great.
Some artists blow it, trying to rush everything as soon as a bit of momentum starts to pick up to keep their name in the public. It sounds like you're growing and taking your time to figure out your path because you want it to feel organic.  
One thing that's been really power about doing music, especially being a college student, it's forced me to think about weird questions about who I am as a person.
That's what college is about. It's interesting: You're figuring out who you are as an artist and who you are as a human being at the same time.
It's been really powerful. Being conscientious of these drastically different universes that I've been a part of at the same time has been cool in terms of what I, as a person, am into independent of the world that I'm existing in.
It must be hard to balance school life and the life of an artist.
I've definitely had some funny moments in terms of cranking out essays on a plane.
So you're cranking out finals and remixes on the plane?
It happens every now and then.
Are you a good student?
I'm a horrible student when I'm uninterested or when I feel like it's too easy, but if I'm interested and it's that right amount of challenge, I think I can be a good student.
All your friends are probably freaking out about finding a job after college. Are you in that same scramble?
I'm in a really good place. What I'm doing right now is inconceivable, even to myself. I feel for my homies, who are trying to figure it out.
Essentially, you've already landed your dream job before graduating college. That's rare. 
I'm super grateful. I have such good role models.
Worst case scenario: If your music career doesn't take off, what do you envision yourself doing professionally?
A lot of young people are under the impression that the first job they take out of college might define the rest of their lives and might define their whole professional journey. I just don't take any of what I'm doing now for granted. I've already had so many dreams come true. It's all about working as hard as I can, having as much fun as I can while doing that, and enjoying it while it lasts. Obviously, all things come to an end. It's a cheesy saying, but it's so true: It's not about the destination; it's about the journey. For me, making music and finishing up that song and being really satisfied with it, that's what it's about. Those moments are the most reaffirming and special. Everything else, at this point, is icing on the cake.
Justin Jay performs at Inception Saturdays December 13 at Exchange LA in downtown Los Angeles with Justin Martin, Jimmy Edgar, and Christian Martin. Tickets are available now.
Follow Justin Jay on Facebook | Twitter
---
Share
---
Tags
---
You might also like