If You Like Adam Beyer, You'll Love…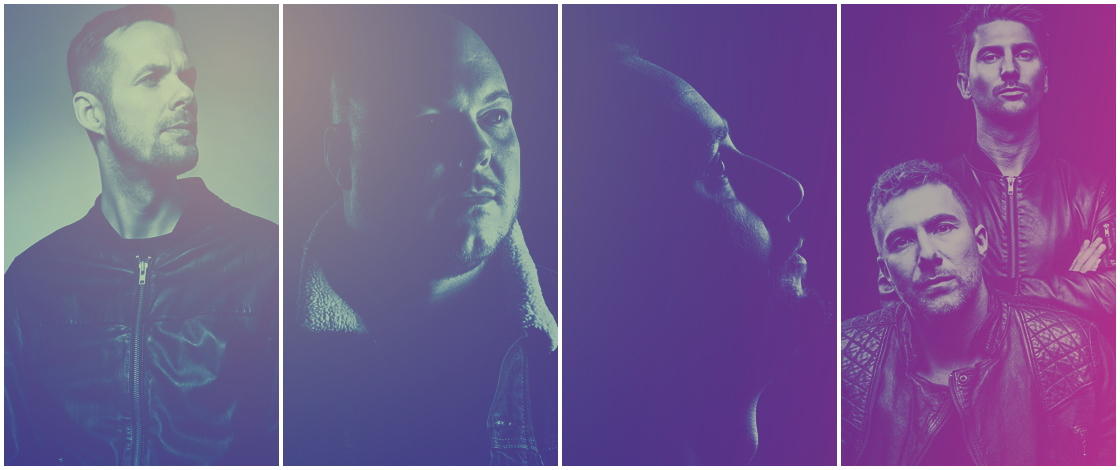 "Techno" was once a catch-all, derogatory term for dance music in general. Today, it's one of the most beloved genres within the wider electronic universe. Techno is not just like everything else. It's a haven for those seeking the edge of rhythm and sound. It can be dark and moody, meandering and minimal, rough and hammering. But it can also be celebratory, uplifting and soulful. It's a lot of things to a lot of people, and Adam Beyer's Drumcode brand represents the genre at some of its most primal. Beyer and his Drumcode family invade EDC Las Vegas' neonGARDEN for a closing night takeover, and as such, fans are in store for a heavy sermon honoring the wildest and darkest moments of the night.
Techno-heads and n00bs alike flock to Beyer's sets to hear him work, but if you're ready to dig a little deeper into the dark corner of the dancefloor, we suggest you check out some of his disciples.
Adam Beyer
As the head of Drumcode, Beyer takes it upon himself to lead by example. His rhythms are complex and layered. His mixes take the listener on an exotic journey through dimensions of time, space and sound. He can be hymnal, he can be industrious, he can be full of a grooving funk. He's been a hero in the genre for over two decades and he's helped build its Stateside reputation back to glory, always while paying respects to its Detroit roots and traditions.
Alan Fitzpatrick
From: UK
Releases on: Drumcode, B-Pitch Control, Toolroom and more
Why we like him: Alan Fitzpatrick is one of Adam Beyer's closest protégés. He's a mainstay of the Drumcode family; in fact, he's earned the distinction as the label's best-selling artist. He often pairs up with Beyer behind the decks, infusing the session with some of his upbeat style. He loves working with sonic dichotomies, often laying melodic chords over incessant beats, or mixing jungle rhythms, heavy bass and techno textures. His productions are great for the gym or the workweek hustle. His mixes are full of energy and acumen, and with every passing appearance, he climbs higher and higher atop the mainstage ladder.
Listen to this: On "1992," the beat pounds your feet into the floor as a shuffling rhythm sneaks further and further into the foreground. Your shoulders start to jerk as the hi-hat dings, and by the time the repetitive vocal sample makes room for staggeringly simple synths, your hands are in the air, your hips are gyrating in every direction, and you're completely won over by Fitzpatrick's groove.
Follow Alan Fitzpatrick on Facebook | Twitter
Pan-Pot
From: Berlin
Releases on: mobilee records, KNM, Recovery Tech and more
Why we like them: Pan-Pot are the only fellows on our list without a spot on the Drumcode family tree, but that doesn't mean they're any less mystifying. Detroit is the birthplace of techno, but no one has really run with the genre quite like the Germans. Pan-Pot love to experiment. They find a delicate playfulness in the most minimal of compositions. The duo's work sometimes borders on IDM, constantly pushing the boundaries of what techno can and should be. One thing is for certain: The rhythm will always be at the forefront. The noise gathering around it is subject to change at any moment.
Listen to this: Wade slowly into this track's murky waters. Just when you think you've gotten used to its comfortable temps, a sea monster of sound comes out to surprise you.
Follow Pan-Pot on Facebook | Twitter
Paul Ritch
From: Paris
Releases on: Drumcode, Quartz Rec, Gastspiel Records and more
Why we like him: All who wander are not lost, and not all who are lost will wander. Take fans at a Paul Ritch set, for instance. The Parisian Drumcode artist conjures stark techno landscapes for listeners to nod to, the kind of atmospheres that reach far and wide as deserts, capturing fans in hypnotic states that lead to total neural nirvana. Aside from his work as a Drumcode regular, he heads his own label, Quartz Rec, giving a voice to those artists who share his love for the captivatingly simple. His set at EDC Las Vegas will be one for the books, a rare live performance that will grow and evolve with you, the audience member, from start to finish. The music will rise in a collective escalation, and when he reaches his peak, so to will your soul soar toward the stars above.
Listen to this: "Secret Garden" is a special place Ritch has created for all of us. Stroll softly through the fragrant alien air; stop and dream into the fluorescent waters; beware the prickly rosebushes. You'll find time passes quickly here, and before you know it, half the night is gone. But don't worry: It never really ends.
Follow Paul Ritch on Facebook | Twitter
EDC Las Vegas 2016 takes place June 17–19 at the Las Vegas Motor Speedway. For more information, visit the official website.
Follow EDC Las Vegas on Facebook | Twitter | Instagram
---
Share
---
Tags
---
You might also like