Hannah Wants on Her Addiction to Sneakers, the Gym, and R&B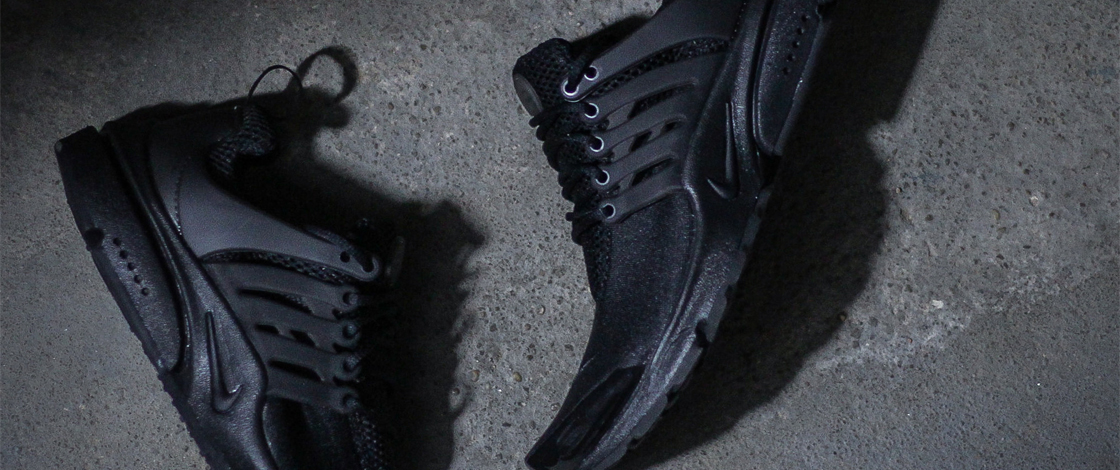 When Rhymes—the dark and dirty Daft Punk-sampling house collab between Hannah Wants and fellow Birmingham DJ Chris Lorenzo—was released in 2014, Wants had already made a name for herself as a mainstay of Ibiza's summer parties. Rhymes put her on the global map, and shortly after, she was winning titles like "Best Breakthrough DJ" and "Star of the Year" and flying all over the world to perform.
Wants is successful mostly because she's a great house and garage DJ. Her heroes include people like garage-loving DJ EZ, whom she has routinely cited as one of her biggest inspirations. But she's also great because she works hard and smart. In order to drill down to the core of what makes a Hannah Wants set different from any other house set, she put aside releasing new music for all of 2015. Counterintuitively, instead of riding the hype of 2014's success by throwing out a bunch of new tracks, she took a step back—touring, of course, but giving herself some time to find her unique solo sound.
That's not unlike how she approaches the rest of her life: pragmatically, with a great attitude. Every day, Hannah Wants gets up and takes on the world. That's just the way she's always been—whether back in the day, when she was so dedicated to soccer she made the professional women's team in England, or now, when she spends her limited downtime coming up with new music or hitting the gym.
On the phone, she's cheery, down-to-earth, and forthcoming about various aspects of her life, including her very real sneaker addiction, her former world of professional soccer playing, and her surprising choice in gym soundtracks.
You're a huge sneaker collector—how did that start?
I've been a massive sneaker fan for as long as I can remember—back to the times when my mom was buying me trainers. I started playing football—soccer, in US terms—from the age of 6 onward, and I was always really into my football boots. Now I've got a massive sneaker addiction. Nike's been the biggest brand for me, but I'll buy all types, from designer all the way down. I have Adidas, Giuseppe Zanotti, Christian Louboutin, Converse in every color… Of Nike alone, I have between 70 and 100 pairs. In total, I probably have around 150 pairs of sneakers.
Do you have a favorite pair, or do you swap them out as often as possible?
The thing is, I don't like change. I tend to buy a new pair and wear them a few times, then go back to my favorite pairs. I will go through the whole collection if I'm looking to match an outfit, though.
My favorites right now are my Nike Prestos. I've got several, including a grey pair, a fully red pair, and a grey-and-white fleece pair. They're so comfy for traveling. The next sneakers I have my eye on are the Prestos in triple black—I need them, because I love all black and wear mainly all-black clothes.
But my all-time favorites would have to be anything from Nike's Air Force 1 range. I've got a bunch of colors, all-black, and all-white. I have them in all the styles: high-top, mid-range, and low-range. My Air Force 1 collection is really extensive. Those are the ones I wear all the time, dressed up or dressed down.
What's your ideal sneaker for a show?
I don't tend to wear Nikes when I DJ; they're more of a travel, day-to-day, and workout shoe. I usually opt for a more going-out sneaker, like Christian Louboutin or Giuseppe Zanotti, or maybe Converse, depending on the club. Some places can be extremely dirty, and I usually know that going in, so Converse are a better option then. They're a smart trainer, and it doesn't matter as much if they get wrecked.
What was your experience playing soccer like?
I used to play football in England's Premier League on the ladies' team. From age 10–23, I was playing at an international level. Back in the day, it was different; we didn't get a salary. Most training was done in the evening. I was actually on the edge of going to America for a football scholarship at one point, but I turned that down.
Ultimately, I had to give up professional football for DJing. I don't regret the decision at all, but I do miss playing sometimes. I don't have time to be on any sort of team now, but I've got a football, and sometimes I'll kick it around with my friends in the garden. Sport has always been super important to me, though, and I go to the gym as often as I can.
What do you love about the gym?
The gym and boxing literally keep my brain sane. I'm a big believer in healthy body, healthy mind. I know I would go out of my mind if I didn't train.
What's your gym routine?
I'm kind of a creature for routine. I won't do the exact same workout, but I'll always do half an hour on the treadmill, a mix of incline or speed intervals. If I want more cardio, I'll follow that up with a boxing bag workout.
Every single day, I do abs. It's the thing I don't like doing the most, so I always make sure to get some in. Then I'll go on to weights, and that varies.
My time is limited every day, so I try to be in and out in under and hour. When I'm at home, I'll go four or five times a week. In the summer months, that decreases since I'm touring a lot. I always have my gym kit with me—all Nike everything, and all color-coordinated—for whenever I get the chance to go, though.
Do you ever come up with new music at the gym?
No, not really. I like to separate the two. The gym for me is mind-clearance time. That's where I'll be figuring out long- and short-term goals. It's time for clearing my head and thinking good things about me and what I do.
I do listen to music there; I have to. Some people think I'm weird because I listen to very downtempo music at the gym, like the Weeknd, Trey Songz, Jeremiah, Drake—I love R&B and hip-hop. I've been listening to Bryson Tiller's new album, Trapsoul, quite a lot at the gym. There are some wicked tracks on that album. And about six months ago, I discovered Jacquees and downloaded all his mixtapes, too. Other than that, I have a gym playlist I change up every once in a while, or I'll go into my R&B and hip-hop folder on my iPod and pick an album.
How many R&B and hip-hop albums do you have?
My collection is pretty extensive. I couldn't tell you in megabytes. But I listen to those genres whenever I'm at the gym or driving. When I'm driving to a set, for example, I'll usually start with R&B and work up to house music.
Would you ever drop an R&B track into a set?
At the end of the day, I'm a house and garage DJ; that's what people expect. But I'm passionate about a lot of types of music outside of that. I love '80s and '90s music, too. If you love music, you love music, and you shouldn't limit yourself to listening to one genre.
What are you working on music-wise right now?
I purposely decided not to release anything last year, so I've been working on stuff for about a year now. I wanted to take a step back and find my solo sound.
My first solo release—"Just"—just came out from Toolroom Records, and I've got another track, "Dot Com"—sort of a bass-y banger, coming out April 29. I also did a collab with the vocalist Detour City. The track's called "Hidden Love," and it's forthcoming around June. That one's got a techno tip, and I'm really looking forward to it being released.
One more I'm especially excited about is a track I worked on with this girl I went to high school with, believe it or not. Her name's Kate Loveridge. We hadn't spoken since school, but I saw her on YouTube, and I started listening to her on those videos. I was like, oh my god, I need to work with her. So, I hit her up. It's taken months, but if everything goes through, the track will be out soon on a big label. It's proper summer vibes, less for the club.
What are you most excited for ahead of EDC New York?
I have loads of new music for EDC; I will most definitely play recent releases, plus new and exclusive remixes. I've been dropping some of the tracks I just mentioned into sets, so I'll be doing that at EDC as well.
I'm also really excited to come back to New York. I've played there two or three times so far, but I haven't been able to explore ever. Especially in America, where shows are happening every night of the week, I go from the airport to the club to the hotel to the airport every day. When I come out next month, I have no other gigs that weekend, though. So I'm going to get there a few days early. I'm buzzing to check out the whole festival, of course, but also Central Park and other sightseeing stuff. And I'm going to have some proper New York food.
Follow Hannah Wants on Facebook | Twitter
---
Share
---
Tags
---
You might also like