Halloween Makeup Tips and Tricks
Thousands of years ago, the Celtic people of Europe celebrated a festival called Samhain (pronounced "sow-in"). Taking place each November 1, it marked the end of the harvest and the beginning of winter. This tradition stated that on the night of October 31, the veil between worlds thinned and the dead returned as ghosts. The living left food and wine on their doorsteps to appease these roving spirits, and they wore masks and other costumes in order to appear ghostlike themselves.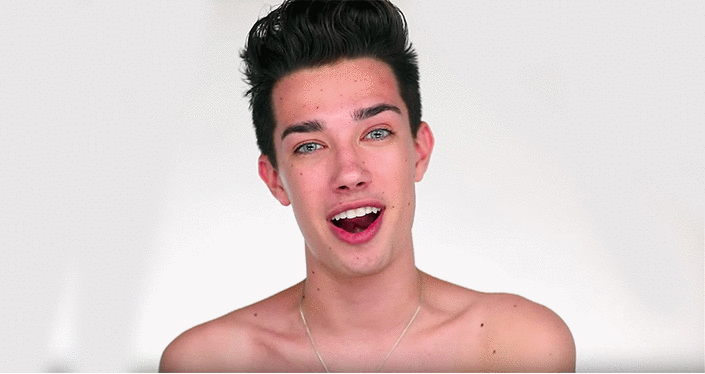 Many centuries and several religious reinterpretations later, we have Halloween, the night of the year when we appease others by giving away candy—and kandi—and wear masks and fantastical costumes in order to pass as ghosts, monsters, and sexy kittens.
Whether you're planning a look that's cute or completely terrifying, these makeup, hair, and nail video tutorials will help you get in the Samhain spirit as you plan your costume for Escape: Psycho Circus 2017.
YO' MAKEUP
Neon Skull
Get into the neon spirit of the festival with this neon light-up skull look. It's admittedly a bit time-intensive, but your patience will pay off in a big way with a face that's equally spooky and ravey.
Werewolf
Werewolves are scary, and if you do your makeup correctly, also sexy! Embrace your inner animal with this hirsute look, and don't neglect to top it off (and pay homage to Thriller) with some bright yellow contact lenses.
Glam Witch
If you want to be scary but also kind of beautiful, consider a glam witch look. The smoky eyes and lush purple lips say "dazzling," while the hallowed cheeks and popping veins say "unsettling."
Gold Lion
If you don't have much time to work on your makeup but still want to run the kingdom (or dancefloor), go with this easy-breezy gold lion look. With some heavy contouring and precisely applied eyeliner, you'll be able to enter the festival with a lot of—wait for it—pride.
Stapled-On Face
Yeah, animals are cute and witches are traditional, but sometimes you just want to scare the shit out of people. Do so with this legitimately frightening stapled-on-face look. You'll need tape, gelatin, staples, and a steady hand. Don't expect anyone to want to dance with you.
YO' HAIR
Unicorn Horn
Grow your own unicorn horn by whipping some of your hair into a pointy cone and decorating it with temporary hair color and glitter. This look will be easier for everyone already rocking long locks.
Skeleton Ribs
This ornate look is a bit finicky (it will be easier if you've got someone to help you), but the delicately braided set of ribs you'll be sporting on the back of your head will be worth the effort.
Bear and Cat Ears
Let's face it: It's just fun to dress up as an animal. Craft your coif into bear or cat ears with this easy tutorial. (You need just a few rubber bands, bobby pins, and hair spray.) The more hair you've got, the easier this one will be. Follow up with a few drawn-on whiskers and a fuzzy jacket, and you'll be ready to prowl the dancefloor.
Medusa
According to Greek mythology, Medusa was a monster with venomous snakes for hair. Swap these snakes for braids to achieve this Medusa-inspired hairstyle, and weave in a few stuffed serpents to complete the look.
No-Hair Hair
Whether you're feeling lazy or you just don't actually have any hair, this towel-wrapped "no hair" look (and its corresponding makeup) is a fun and easy last-minute costume that will also keep your head warm if it's cold on Halloween.
YO' NAILS
Creepy Nails
This unsettling manicure is easily achieved with some glue and the packing peanuts that come in delivery boxes. Slap 10 onto your fingertips for a set of nails that look delightfully diseased.
Glam Orange & Black Nails
Pay homage to the unofficial color scheme of Halloween with this fun and fashionable orange and black manicure. Add rhinestones and crystals to complete the look.
Unicorn Nails
This sharp-tipped unicorn mani is rendered in a palette of fairy tale pastels and completed with sparkles and a meticulously rendered single gold horn (watch out—this one's for real nail pros). Match this mani to the unicorn hairstyle above for a comprehensively whimsical look.
Spiders, Slime, Black Cats, and More
This tutorial features 10 Halloween manicure styles, from candy corn to Frankenstein's monster to pumpkins and black cats. Nail-biters, listen up: You don't need long nails for these looks, although you do need several nail art brushes, a few different colors, and a steady hand.
Cat Claws
This stiletto-tipped look is popular far beyond Halloween, but it fits perfectly with any cat costume or one requiring razor-sharp claws.
Escape: Psycho Circus 2017 takes place Friday, October 27, and Saturday, October 28, at the NOS Events Center in San Bernardino, CA. Tickets are on sale now. For more information, visit the official website.
Follow Escape: Psycho Circus on Facebook | Twitter | Instagram
---
Share
---
Tags
---
You might also like