GTA's "Death to Genres" Will Be in Full Effect at Nocturnal Wonderland 2017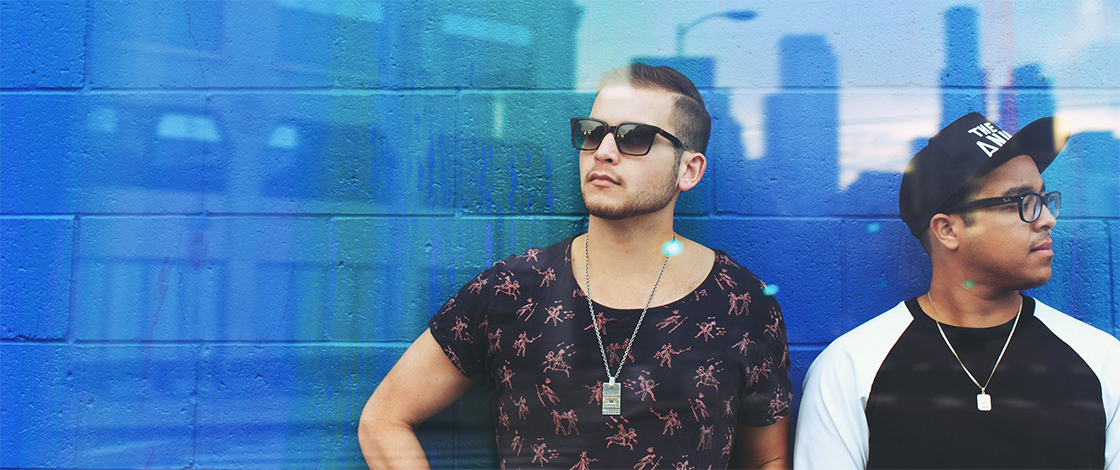 "We're both born and raised in Miami. It's played a huge part in our musical case and the way that we've grown up."
The passion in Matt Toth's voice was quite evident during a recent telephone call as he described the essence of the GTA sound, extoling the virtues of growing up in the polyglot region of southern Florida.
"We're both of Hispanic/Caribbean descent. I'm Cuban, and Julio's Honduran, so we grew up listening to salsa, merengue, and old Latino music," Toth continued, referencing Julio Mejia, the other half of the dance music duo. "Miami is such a huge melting pot of different cultures, so there was a scene for pretty much everyone. Everybody that we grew up with loved all different kinds of music, whether it was Spanish music or rock or hip-hop. It's all just mixed together, which I think speaks to how we appreciate and play music. We try to incorporate a little bit of everything."
"The concept of 'death to genres' pretty much speaks to exactly how we play and how we think about music. As long as there's good music being played, and everybody's mindful of having a good time, that's our whole thing."
When questioned on what they feel GTA brings to the party, Mejia emphasized the "death to genres" ethos that personifies the music they make and play.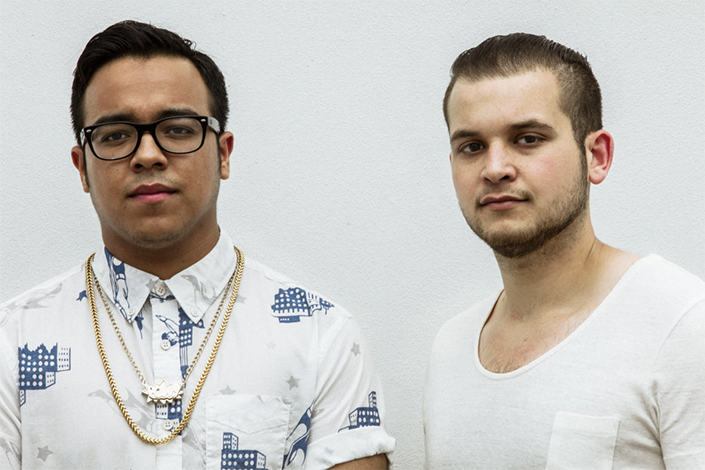 "I just think it's our DJ style. The concept of 'death to genres' pretty much speaks to exactly how we play and how we think about music. As long as there's good music being played, and everybody's mindful of having a good time, that's our whole thing. We always like to play some new music, because that's part of pushing music forward."
While the duo continue to ascend in the global dance music scene, they have also elevated their production status, most notably through working with rapper Vince Staples. GTA first connected with the Long Beach, CA, rhyme-slinger on their 2016 debut full-length, Good Times Ahead.
"We hooked up with him when we were looking for someone to get on the beat for our track 'Little Bit of This,'" Toth explained. "Our manager and his manager are neighbors, and they just started talking. Vince is always looking for the coolest, newest beats and has such an open mind. So we showed it to him, and he loved it. We've been working together ever since."
GTA's most recent collaboration with Staples is "Love Can Be…," an atmospheric, tech-house-styled track found on the rapper's latest album, Big Fish Theory.
"We made that beat on tour last year. It was an idea that we sent to Vince with a bunch of other beats, and he picked that one," said Mejia. "We worked together with him to make it how he wanted, and then he put Damon Albarn from the Gorillaz on it, which gave the track this other cool, eerie vibe."
Staples featured the track during an appearance on The Tonight Show With Jimmy Fallon, complete with appearances from Kilo Kish and Ray J, with Albarn beamed in on a large screen behind the performers.
"Man, that was such a crazy feeling," admitted Toth about the surreal experience of watching their production played out on such a massive scale. "Seeing the way Vince put it together with everyone, and watching on late-night TV, was pretty unreal. I never really thought something like that would ever happen."
"Seeing Questlove of the Roots playing our drum tracks was nuts," Mejia marveled. "I still can't believe that happened."
With a plan to spend the rest of the summer into the fall on the worldwide festival circuit, the duo said their perpetual production cycle should lead to more singles or an EP before the end of the year.
"We've been working with a lot of other songwriters," revealed Mejia, hinting at another possible high-profile collaboration along the lines of their work with Vince Staples. "Hopefully in the future, we can make another album. But in the meantime, we've been trying to do tracks targeted directly at the club dancefloor."
As for what to expect when they hit the decks at this year's Nocturnal Wonderland, Toth said fans should be ready for a high-energy blast of the group's "death to genres" philosophy brought to life.
"We'll play a bunch of new music and some current music that people know. We also like to play a lot of throwback nostalgia tracks that you always remember from somewhere in the past, and bring you back to those moments. I think all of those things together mix well in having a good time, and that's what we always try to do with our DJ sets."
"We bring a diverse musical selection, for sure," Mejia added. "Our kind of style is more hip-hop-based than anything, but we like to blend a lot of Latin sounds and world vibes. Lately, we've been playing a track with a Nigerian vibe. It's just all kinds of influences. We'll just try to get people dancing through all of that."
You can catch GTA doing their thing at Nocturnal Wonderland 2017, which takes place Friday, September 15, and Saturday, September 16, at Glen Helen Regional Park in San Bernardino, CA. For more information, visit the official website.
Follow GTA on Facebook | Twitter | Instagram
---
Share
---
Tags
---
You might also like