Female Names You Should Know in Berlin's Dance Music Scene
The German capital of Berlin is one of the world's leading spots for house, techno and experimental electronic music, and it also boasts a proud history of female DJs, producers and label bosses who've pioneered the city's scene since it exploded after the fall of the Berlin Wall united the East and West sides of the city 25 years ago.
The standout names include both the mainstays actually born in Germany—like Anja Schneider and Ellen Allien, the influential creative forces behind the respective Mobilee and BPitch Control record labels—as well as the incredible amount of female talent that have been drawn to the city, including Dutch-born Panorama Bar resident Steffi; the Polish-born Magda, who runs the Items & Things label alongside Marc Houle; and the likes of Russian-born Nina Kraviz—all of whom have called Berlin home when they're allowed a break from their hectic touring schedule.
To celebrate International Women's Day, we reached out to some of Berlin's finest female talent. These include veteran voices in the scene like Anja Schneider; the swiftly ascending Bestes Modus boss Cinthie, who's risen through the ranks of the Berlin scene the past few years; and Daniela la Luz, an experienced live techno performer also on the ascent.
Anja Schneider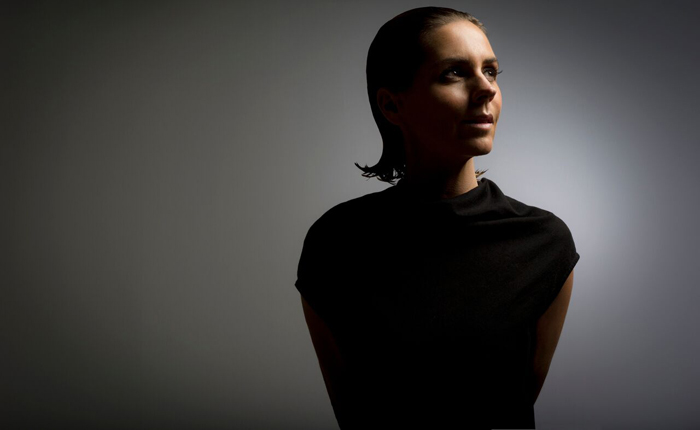 While Anja Schneider left her job at an advertising agency in Düsseldorf back in the '90s so she could dedicate her life to Berlin's electronic music scene, she's as prominent as ever in 2016—both in terms of her DJ prowess and the success of the Mobilee Records label, which she has steered for the past decade. Schneider points to Mobilee as the ultimate realization of her creative output and the avenue through which she helps curate a posse of young artists, a pursuit that takes precedence above even her own profile as a DJ.
Mobilee is currently preparing for the release of the particularly hot Rodriguez Jr. Petropolis EP later this week, and Schneider herself has enjoyed a renaissance as a producer the past two years, with melodic delights like "Jimmy" and "Dubmission" complemented by the decidedly deeper Soul Traveller EP at the beginning of this year. We talked to Schneider about her history in Berlin, as well as the plans she has to visit the US this year.
Where can your connection with Berlin be drawn back to?
I came to Berlin quite early, so I can call myself a real Berliner. I was already a little bit involved in club culture, but Cologne, where I was living during this time, was quite limited. The clubs were still old discotheques, and the crowd didn't care much for the music. But the first time I heard a DJ mixing two records… "What the hell"—it was a completely different world. I became more and more interested in this music, and my biggest goal was to go to Berlin.
After I visited one weekend and went to the famous Tresor, I decided I had to change my life. I walked down the steps, and with every step things began to change. The lights shifted, I could hear the bass… and suddenly a completely new world opened up to me. I remember it like it was yesterday… I could feel there was something going on, and I wanted to be a part of it. I couldn't go back to my normal life. So I quit my job in Düsseldorf, and I moved to Berlin.
What changes have you seen in Berlin since the early days of the scene?
I was never one of those people who felt negative about new people coming. First of all, this creative potential was not just here with the electronic music; it was already here in the '70s and the '80s. David Bowie, Iggy Pop, Depeche Mode—they all made some amazing albums here. It has an amazing history, and this atmosphere is still here. Berlin was always something special.
And of course, we have these super-developed clubs like Berghain and Watergate. But because of this energy, and maybe also because of the people coming here, some people are tired of this. The young kids are building up their new things—all these new open-airs like Sisyphus and Griessmuehle, and during the summertime these parties where you don't even have to pay entrance… all because some people wanted to continue with this. It has to come from somewhere, and I think it's the city. Everyone brings a story to Berlin, and it goes on.
There's been a lot of interest, both in you and your Mobilee label, in recent years.
I'm happy about it, because sometimes it's the other way around: you come into the market, everyone is super interested in you, you're the hot new kid on the block. To be able to hold this, and then still it's going higher and higher… This is interesting, and I'm super happy about it. I'm not doing anything different, and I didn't change. I'm just focused on Mobilee, and my music.
Tell us about your plans to tour the US this year.
I'm playing my first Movement Festival in May and can't wait to be back in Detroit. It's such a historical musical city for me and has really influenced me so much. Last time I was there, I was pregnant, so it'll be fun to actually be able to have a drink with everyone and be a bit more free.
In June, I'll be happy to join the Cityfox promoters for their PLAY event in NYC. I've known them since the early days, and I love how big and cool they've gotten. I'll also be back for Halloween. We're working on a tour now, so I'll keep you all posted. I'm already working on my costume!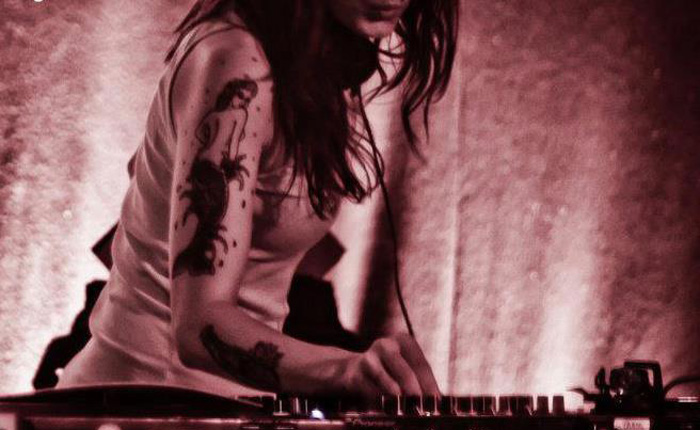 Cinthie is an example of a DJ, producer and label boss who's had an enduring presence in Berlin, though she has really been able to cement her status in the past few years, locking down residencies at touchstones like Watergate and stepping up as an international touring artist. All this has been achieved by essentially just keeping it real, with her dedication to raw house sounds via her high-energy DJ sets, as well as her Beste Modes and Unison Wax labels.
Tell us a little bit about your history in Berlin.
I started DJing and producing in the late '90s and got signed to a big label in Berlin that saw me travel the globe and released a few EPs. I wasn't traveling like crazy, but I had some nice international gigs here and there. When I left the label, I started throwing illegal parties in Berlin and tried to keep the ball rolling by playing in different clubs here and there. I had a few ups and downs. I finished my studies as a software developer and concentrated on my job at a music technology company, and of course, then I had my lovely young daughter.
Before that, I'd worked in record stores, as well as a few record labels, so I had experience in running a label, though I never thought I'd have my own one day. But when I met my "boys" [Diego Krause, stevn.aint.leavn, Ed Herbst and Albert Vogt] a few years ago, it was absolutely clear to me that if I would ever run a label, it would be with those guys. Now I run Beste Modus, Unison Wax and the Beste Freunde sublabel, and [I'm] helping some friends with their labels, too."
What do you think has been the key to your success in the past few years?
I think it was a nice combination of playing Boiler Room, and having more attention because of the label anyway. I addition, I'm a very good networker [laughs].
You've forged a strong relationship with Watergate. How did this develop?
I played my first gig at Watergate back in 2006, but I really started building a relationship with them when I started the Beste Modus label. They offered us a label showcase around the time the first release was out. And as always, I try to put in that little bit of extra effort, like hanging posters, or handing out our special "tomato can" flyers. I think they liked that, and I appeared to be professional, and that's when we started the relationship. After a few solo gigs and the label showcases, they asked me to join their agency. I was completely overwhelmed, because I never expected it. I love working with the guys; they're very professional, I always have a good time there, and of course, it's valuable to have a bit of an international push here and there.
What have you got coming up for 2016?
This year, I will concentrate a bit more on myself and my career. I've been helping a lot of my friends and showed a lot of support, but it's time to concentrate on my own productions. I will have a few releases on other labels, too, but Beste Modus will always be my first choice.
Follow Cinthie on Facebook
Daniela la Luz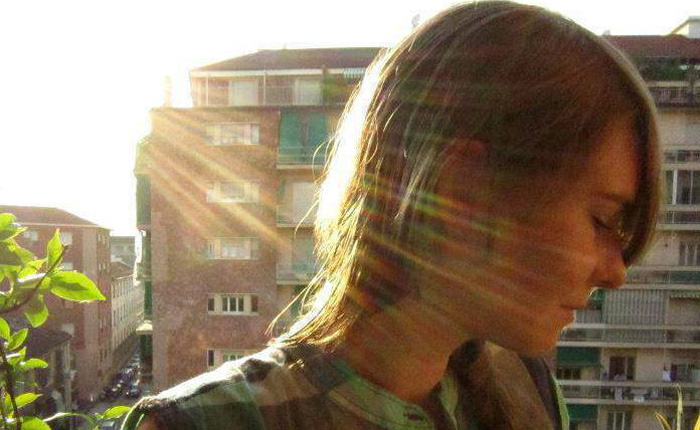 Daniela la Luz was born to a German father and a Polish mother and raised in the South German city of Munich. Since moving to Berlin, she has gradually built her profile by virtue of a steady stream of excellent productions, as well as a prestigous reputation as a live techno performer. Recently, she's seen her productions on Cocoon's most recent compilation and released on the label, as well as showcased by Moodymann on his new DJ Kicks compilation, which suggests she's getting noticed by all the right camps.
Alongside partner Riet Meert, la Luz is also responsible for running the Parallel Berlin artist agency, which includes a booking agency as well as a regular residency at the city's Griessmühle club. They'll also be launching a record label under the Parallel banner in 2016.
Tell us briefly about your history in electronic music and when you moved to Berlin.
I fell in love with electronic dance music around 1994, when a friend gave me a tape with Rotterdam techno and house music. In 1996, I watched a live broadcasting from the Berlin Love Parade. I was so fascinated and wanted to move there, but I was too young. At the same time, I started buying electronic records, and I taught myself to play guitar and write songs. I was singing a couple of years in bands, until I eventually returned to make my first steps in producing electronic music. In 2011, our landlord canceled our rental agreement of our flat in Augsburg, so this was when I decided to move to Berlin.
Live performances are your thing. Do you believe this gives you an edge as an artist?
It happened naturally. After I stopped playing with bands, I started sketching and recording my songs at home, so as not to forget the melodies and lyrics I'd written. Since I was working with music software, the next logical step was to produce my own tracks. I've tried several styles of musicality—as a singer, songwriter, multi-instrumentalist and DJ—and my drive to create my music just grew bigger. So, live performance became my thing, and the ideas kept coming.
You've had a steady stream of releases since 2011. How has your sound developed?
When I started producing, I was experimenting, and I never cared much about the industry or expectations. I still want to keep my freedom, and I think this is really important. Of course, my sound itself improved. In terms of style, I mainly gravitated toward house and techno, but I'm also producing for other projects like trip-hop, downbeat, electronica, dubstep and electro.
I feel the success happened naturally; I've been producing so much over the past eight years, and it feels like I'm getting rewarded. The track "Did You Ever" that Moodymann picked for his DJ Kicks mix CD is, to me, the perfect example. I feel I'm walking the right path, making music that comes from my heart, and this is encouragement to keep this freedom for me.
---
You might also like