Felix da Housecat Has Nothing to Prove to You
Sitting atop the Skybar lounge at the posh Mondrian hotel in West Hollywood, the scorching sun beats down on a cast of presumed actors, would-be screenwriters, beefy gym rats and all sorts of L.A. stereotypes. It's a hot July afternoon, to the point where I'm regretting wearing pants. As Felix da Housecat makes his way past the lobby and into the restaurant, the air fills with the familiar sounds of "My Love" from London deep house darling Route 94, but there's no DJ in sight.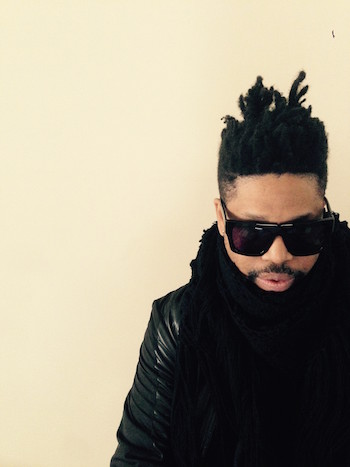 It's quite the interesting scene. Here stands a legendary producer, a pioneer of the second wave of Chicago house, as he takes no notice to the current beats playing from the new class of acts propagating a movement he helped shape. Seemingly, it does nothing for him.
Felix must have missed the day's weather report. Draped completely in black, aside from his bright red sneakers, he must be sweating under all those layers. His dark, thick-framed designer sunglasses, which he keeps on during the entirety of our indoor interview, are his only line of defense against the dry California heat. His mid-length, dreaded hair stands tall and loud, reminiscent of sultry, sulky crooner the Weeknd.
At 43, there's no denying Felix looks fresh to death. Chalk that up to a keen eye for fashion and an undeniable thirst for modern culture. From a distance, he looks like someone's hip dad. At arm's length, you know you're in the presence of an icon. You feel it in his aura. You hear it in his fly demeanor, his slick lingo, his smooth voice, his witty stories of yesteryear. I could listen to him speak for hours. Simply put, Felix is one cool dude.
"I'm told you're a big fan of mescal," I mention to Felix before he goes on a poetic, 14-minute soliloquy all about his preferred vice. He was introduced to the alcoholic drink—originating from Mexico and distilled from the agave plant—by an ex-girlfriend back in the early 2000s. When he tells the story of his first mescal experience in Mexico City—he drank eight shots, to the point where his body felt "like rubber," and he had to be held up straight by hotel security—there's a sense of passion only an esoteric palate would understand. He's a devout mescal scholar: He coined the term Mezcalateer, also the name of one of his many artistic aliases, and came close to launching his own liquor brand.
Today is a congratulatory one, as Felix celebrates the release of his new album, Narrative of Thee Blast Illusion. It's the perfect time for a shot, or 10, of mescal. Alas, Felix is on his fifth day of a bodily and dietary cleanse. No bread. No carbs. No sugar. And certainly no mescal.
"If you want to make an album, it drains the life out of you, especially if you're trying not to repeat yourself."
It's the necessary lifestyle Felix now lives to keep up with his hectic schedule. Tonight, he has a late set at Hollywood nightclub Sound, to be followed by a 4am pickup at his hotel to catch a 6am flight. Final destination: Chicago, where he'll play two sets at the Mamby on the Beach festival, as well as his own official after-party.
His feelings toward the album's release conflict: "You know what it feels like? It's like when it's your birthday, but every year [on] your birthday it don't feel like your birthday no more, because every day is like a birthday because you're blessed."
He then calls the overall experience "a nightmare," but he ain't complaining. He clarifies: "I don't think people realize what goes into an album. If you want to make an album, it drains the life out of you, especially if you're trying not to repeat yourself."
It's a testament that informs Narrative of Thee Blast Illusion through and through. When he describes the overall creative process, you can tell Felix poured his heart and soul into the album, which explains the sense of exhaustion.
For Felix, the only road leads to reinvention, never repetition.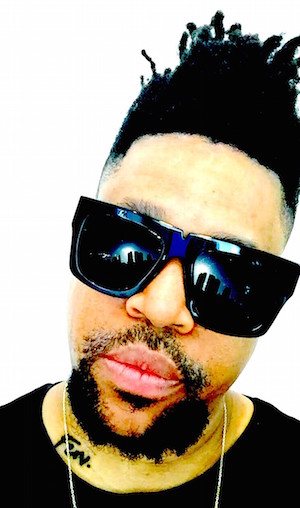 By today's music industry standards, Felix pulled off the seemingly impossible: an 11-track, full-length artist album, catered to a singles-driven audience with alarmingly short attention spans, that somehow manages to keep the listener's attention from beginning to end. At a time ruled by dissipating record sales, albums seems superfluous, a lost art swallowed up in a digital haze.
For Felix, birthing Narrative—a journey three years in the making—was the arduous challenge missing in his life. "For me, it's just my integrity and the discipline," he says of the driving factors behind the album.
Narrative, too, was a self-imposed test for Felix to reach unprecedented sounds new to his ears. With close to three decades under his belt, there's little the producer has yet to accomplish: two Grammy nominations, major collaborations with everyone from P. Diddy to Nile Rodgers, and an endless list of releases and accolades. He's seen genres come and go, and he's evolved his style throughout the wider spectrum of electronic tastes: electro via He Was King (2009); house and disco house on Virgo Blaktro and the Movie Disco (2007); techno as heard on Temptation (1993); and electroclash on the much-lauded Kittenz and Thee Glitz (2001).
Still, Felix isn't out to impress anyone but himself. "I've come to a stage in my life where I've proved and done everything I have done as Felix, from 'Fantasy Girl' to the streets of techno, so I don't have to prove myself to the new generation," he says matter-of-factly across all the Narrative press materials. It's a bold statement, one only an artist of his stature could stand by wholeheartedly. And he's right.
Having traversed every electronic niche imaginable since "Phantasy Girl," his 1987 debut single, Felix is at the creative crossroads all legends must face at one point in their careers. For Felix, the only road leads to reinvention, never repetition.
"I feel like I reinvented myself on sounds that I had in the past," says Felix. "Some songs on my album are my favorite songs because it sounds like I was testing myself, doing something that I had never tried or done before. A lot of people can't make an album. They just throw a bunch of music on the record, and it sounds like one compilation."
"I've come to a stage in my life where I've proved and done everything I have done as Felix, from 'Fantasy Girl' to the streets of techno, so I don't have to prove myself to the new generation."
The first thing you'll notice about Narrative is its slow pace and somber tone. Tracks like the deep-cutting "?Why Games," the sexually rampant "Lookin' 4 a Reason," and the wretched vocoder anthem "Is Everything Ok?" are deliberate moves away from the club space, off the dancefloor and into the human psyche.
"It's me tapping into melodies," says Felix. "It has nothing to do with hands in the air; it's about melody and lyrics."
The most evident example of this audio shift comes in "The Natural," a happenstance collaboration with Lee "Scratch" Perry that was inspired after Felix watched the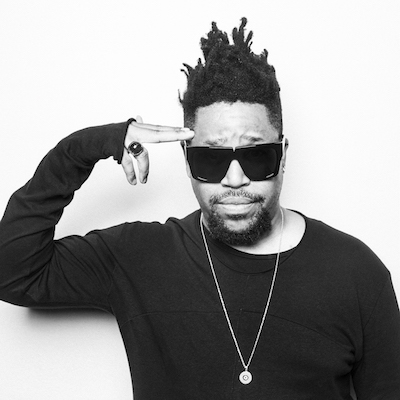 Upsetter, a documentary about the reggae pioneer. The dub-tinged track is a hybrid reggae bomb built around a skeletal electronic beat. It's Felix's most diverse accomplishment to date, one that could only exist this far into his extensive career.
I ask Felix what he's learned from making Narrative. Perplexed, he looks at me in silence only for a few seconds.
"That's a great question; that's a first," he says. "I learned I gained a lot of people in my life, and I lost a lot of people in my life making that record. I went through so much emotionally and spiritually making that record, to the point where it was almost impossible to finish it. It taught me to have perseverance and patience, belief and faith in yourself."
It's been one week since the release of Narrative, and already Felix is planning his next steps. He's already seven songs in on a new Felix Da Housecat album. In September, he's dropping an all-techno and house album under his Aphrohead alias via Crosstown Rebels. That same month, he's making the cross-Atlantic move from his current home in the London outskirts to Los Angeles—he's thinking West Hollywood.
"I think [Los Angeles is] going to bring the best out of me as an artist," he says behind his unforgettable cackle.
We then bid farewell, but not before making a promise to reschedule our botched mescal adventure. It's no bullshit invite, either. He dubs me a future Mezcalateer. I feel honored.
Until then, ¡salud!
Narrative of Thee Blast Illusion by Felix Da Housecat is available now on No Shame.
While John Ochoa is more of a dog person, he's a fan of the feline Felix da Housecat. Follow him on Twitter.
Follow Felix Da Housecat on Facebook | Twitter
---
Share
---
Tags
---
You might also like