Yellow Claw are a Dutch duo with a sense of adventure—on top of having a sense for peak-time party and/or fun af bullshit. They float between trap, hardstyle, hip-hop, bread-and-butter EDM, and poppy bombs. Subtlety is not in their repertoire, and their strongest EDC memory attests as much to this fact. Like Sade once truthfully admitted, "It's never as good as the first time."
Although their EDC appearances are already in the double digits these days, Yellow Claw claims nothing will ever come close to when they popped their EDC cherry back in 2014: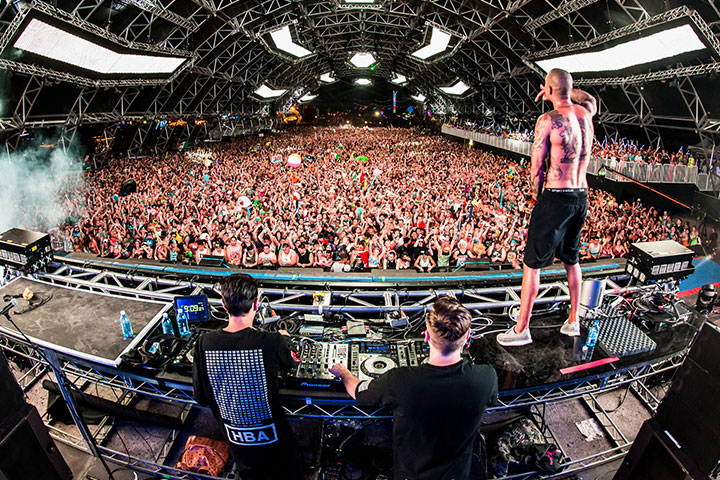 We didn't really know what to expect. Are there gonna be a lot of people for us? Do people actually know us? Questions like that were running through our mind. Six years ago, we were the odd duck on this festival, playing this half- and double-time 75-BPM trap sound. But we played for an absolutely jam-packed circuitGROUNDS stage. That memory will be with us forever. It's like your first time having sex—you'll never forget it.
EDC is the biggest and the baddest. We always call EDC: THE MOTHER OF ALL FESTIVALS.
Follow Yellow Claw on Facebook | Twitter | SoundCloud
Follow EDC Las Vegas on Facebook | Twitter | Instagram
---
Share
---
Tags
---
You might also like