DJ Charts May 2016: The Chainsmokers, Aly & Fila, Oliver Heldens, Alan Fitzpatrick and Matrix & Futurebound
Upcoming Event
No one can answer the "Is it a banger?" question better than a booked-up DJ on the frontlines, road-testing new releases on the regular. At the end of each month, we're tapping a handful of selectors to find out which records have been popping off the most in their sets. These are the hottest jams according to some of our dopest DJ friends. Take it from them; they know what they're talking about.
The Chainsmokers
There aren't enough patches in the world to wean people off the highly addictive output of Alex Pall and Drew Taggart. Together known as the Chainsmokers, the NYC duo have been lighting up charts with their romantically torn single "Don't Let Me Down," and very much like the rest of their output, it has dancefloors and even dance music outsiders hooked on its catchy composition. In other words, they know a hit when they see one, which is why we've chased them down for this month's DJ chart. They may or may not be packing these picks when they get theirs during their kineticFIELD performance.
The Chainsmokers "Don't Let Me Down" (Dom Da Bomb & Electric Bodega Remix)
Shit is HOT! And they play it on Hot 97.1 in NY!
Alessia Cara x G-Eazy "Wild Things" (Young Bombs Remix)
Young Bombs are on fire right now! Love every remix they do. Sucks they're Canadian, tho.
Jocelyn Alice "Jackpot" (The Him Remix)
Jocelyn is a super talented singer and label-mate. The Him, who also did a remix of our song "Roses," crushed this one!
Lost Kings ft. Katelyn Tarver "You" (Evan Berg Remix)
Lost Kings' shoe game is on point.
Daft Punk "Doin It Right" (k?d Remix)
No more Daft Punk remixes after this one, please!
Follow the Chainsmokers on Facebook | Twitter | SoundCloud
Aly & Fila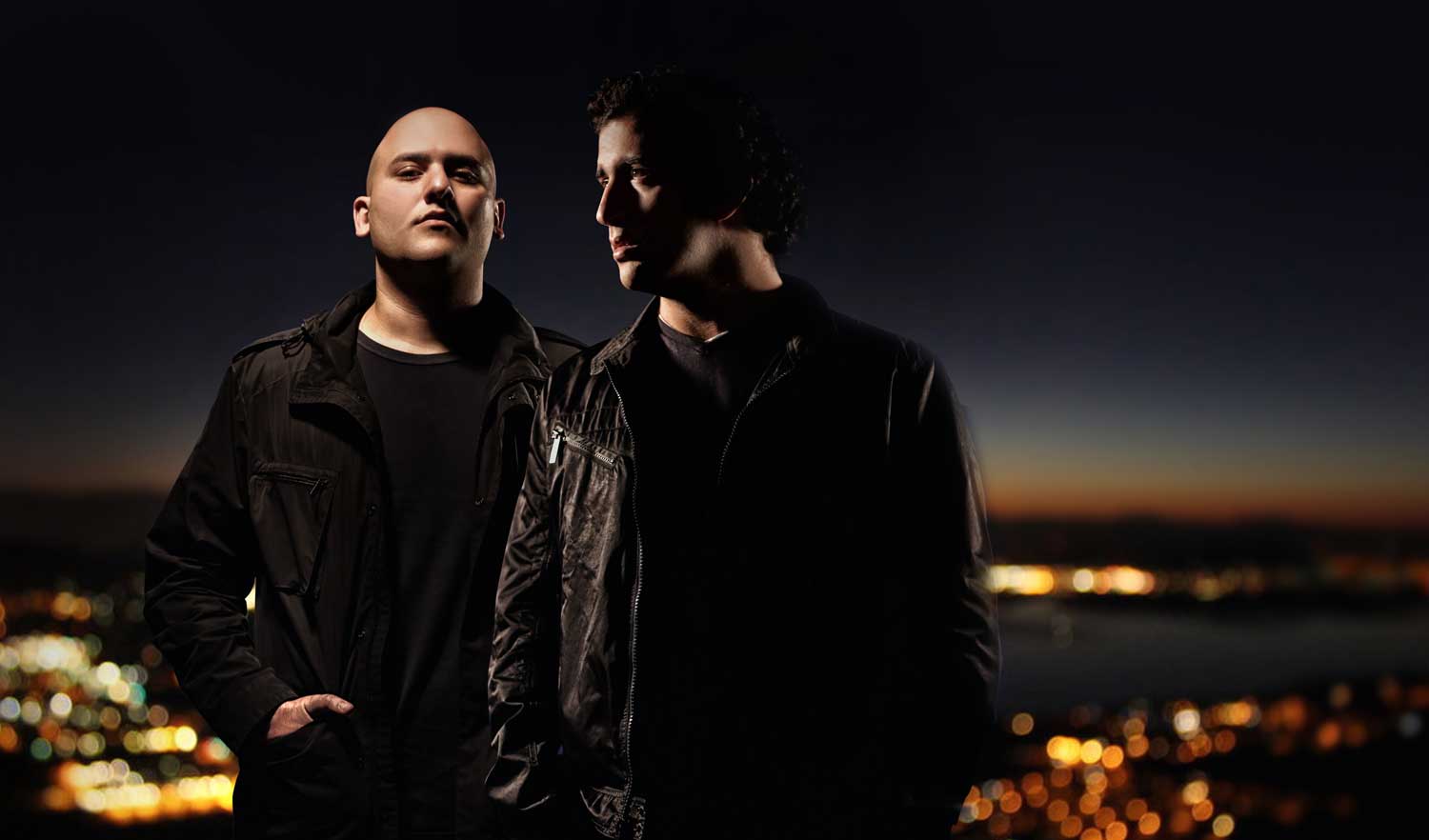 Whenever trance is the topic at hand, Aly & Fila have remained top-of-mind for as long as we can remember. They've become permanent fixtures within the genre, constantly answering the call to push the sound onward and upward through their own heart-racing productions and Future Sound of Egypt brand. The level of commitment and compassion they hold comes second to none, and it's the very reason why Dreamstate can't stop extending their stay. So, pay attention to the five essential jams Aly & Fila are pointing out right now, because you'll probably hear them when they rain down the feels at circuitGROUNDS.
James Dymond "Defector"
Another great release by James on our Future Sound of Egypt label. The breakdown in the track is hands-in-the-air stuff, defiantly keeping people in a trance. James is a name to keep an eye on, as he will be a mainstay in the trance scene for many, many years to come.
Niko Zografos "Mykonos"
California-based Niko is really making a name for himself now. His productions are very consistent. We are very happy to have him as part of the FSOE family. Being from a Greek family, for this track he has gone back to his roots, with the title of the track being one of the biggest cities in Greece. The track certainly takes you on a journey. The breakdown is one that keeps you wanting more, and a great old-school feel to the beat coming in after the break. Niko will be performing at Dreamstate Presents FSOE 450 at the Hollywood Palladium on July 3.
Alan Morris "Closer to Heaven"
A name to watch out for, Alan Morris will create a lot of waves in the industry with his excellent releases. "Closer to Heaven" is another track by Alan that is released on our Future Sound of Egypt label. This track is and has been a mainstay on the Beatport Top 10 chart for many weeks. The breakdown has a very spiritual style.
Stoneface & Terminal "Hypogean"
Stoneface & Terminal need no introduction, with their releases smashing dancefloors and charts for many, many years. "Hypogean" is released on our Future Sound of Egypt label, reaching the No.1 Spot on the Beatport Trance chart only a few days ago. The beat on the track has a really cool edge to it, with an orchestral breakdown that fits perfectly.
Omar Sherif & Jonathan Carvajal ft. Crystal Blakk "Helia"
Egyptian artist Omar Sherif and Colombian Jonathan Carvajal combine again, this time with Crystal Blakk to bring you a powerful, driven track. An ever-present track in our sets, and has a real summer-ish feel to it.
Follow Aly & Fila on Facebook | Twitter | SoundCloud
Oliver Heldens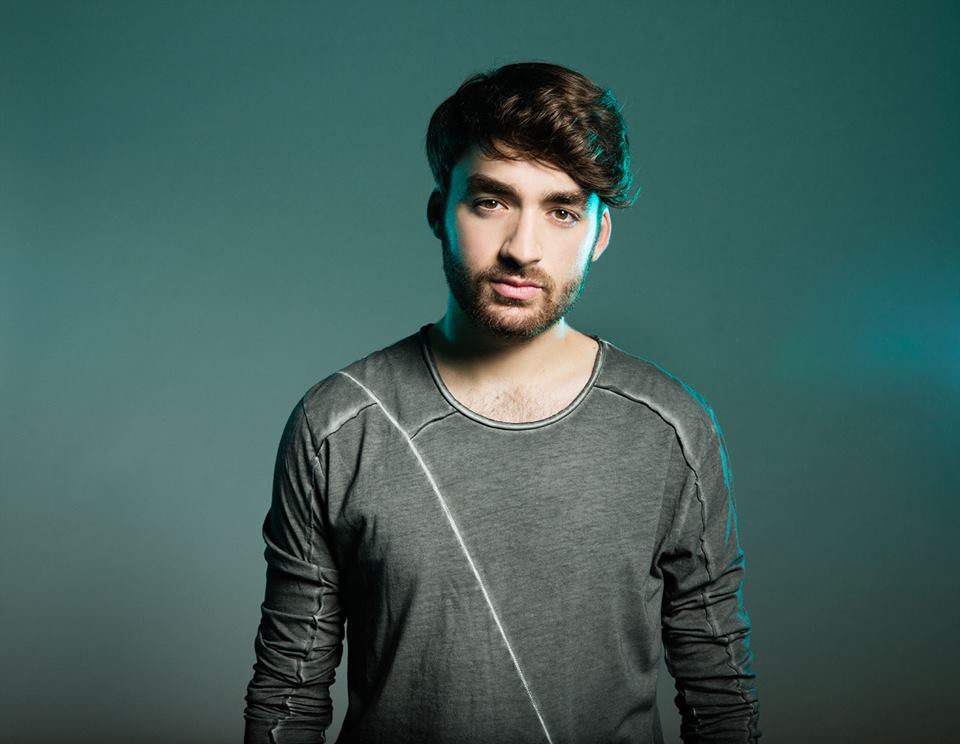 Oliver Heldens has become an almost omnipresent force in dance music. The Dutch phenom has taken ownership of a burgeoning new sound that's not quite big room and not quite underground, but more of a 50/50 split that's always a step ahead. You have to go out of your way these days to find a mainstage not being overrun by his turbocharged beats, or those from his recently launched Heldeep catalog. It should be obvious by now that he has a way with bangers, and he's calling out five of his favorites from May. The question is: Will he be over them by the time his kineticFIELD slot comes around? You'll have to find out for yourself.
Moby "GO" (HI-LO Remix)
At first when they asked me to remix "GO," I thought it wouldn't be the perfect one for me to remix. But I gave it a try, and it turned out a real dancefloor destroyer with a lot of different influences. It's something really fresh, I think.
Throttle "Money Maker"
This is so catchy, fun and accessible, but it still has such a good "clubby" vibe. Works very well on the dancefloor!
Oliver Heldens & Chocolate Puma "Space Sheep"
This track is kinda heavy and crazy, but it's still very catchy. In this one, I drew a lot of my drum & bass influences (think of the Prodigy and Spor). And working together with the house legends Chocolate Puma always turns into something really fresh-sounding! Never heard or made anything like this before.
R3hab & Quintino "Freak" (Joe Stone Remix)
I've been in love with these vocals since I got into house music as a kid, and this remix is just such a good coat around the song. It's very groovy and melodic, but with so much energy at the same time.
Pig & Dan "Growler"
One of my favorite techno tracks of this year. I've been playing an edit of this in my sets, and it delivers such an amazing vibe live. I also made a mashup of it with Abba, and it's just so danceable!
Follow Oliver Heldens on Facebook | Twitter | SoundCloud
Alan Fitzpatrick
Alan Fitzpatrick is every techno head's current obsession. With a wide variety of warehouse thumpers to his name, the Southampton producer has become an untouchable source of discerning cuts, which have largely landed on Adam Beyer's distinguished Drumcode imprint. As one to always keep you on the tips of your toes, wondering what his next move will be, Fitzpatrick has one of the most coveted ears in the industry. He puts it to good use here, pulling the covers off five of the tunes that caught his attention the most last month. It'll be interesting to see how many of them will make it through June, when he drops into neonGARDEN to give us all he's got.
Alan Fitzpatrick "Where Haus?"
My new release just out on Dusky's 17 Steps label. This is pure old-school UK vibes—very much influenced by the music I grew up with, and one for the wee dark hours of the night.
Cirez D "In the Reds"
I'm a big fan of Eric Prydz, and I always find myself playing his Cirez D productions in my sets, but this latest EP is really something else. Very much my kind of track!
Audion "Mouth to Mouth" (Scuba's Orbital 93 Mix)
Everyone knows the original, but Audion and Scuba were generous enough to allow me to use this remix on my Fabric Mix CD way ahead of the release date, which I was very grateful for. It is such a memorable track and added a classic feel to the Fabric mix, but was actually super upfront.
Moderat "Running" (Shed Remix)
When it comes to production combinations, it's hard for me to come up with a pairing that is more appealing than Moderat and Shed. These guys make the most phenomenal music, and this is no exception. I've been closing my sets with this track. A real moment.
Customer "Thirteen"
This is the lead track from Customer's debut EP for Anja Schneider's Mobilee label. It is such a beautiful and cinematic track that builds and builds, but in a subtle way. One of those tracks that make you shut your eyes and lose yourself in the music.
Follow Alan Fitzpatrick on Facebook | Twitter | SoundCloud
Matrix & Futurebound
There must be some sort of crystal ball hidden in Matrix & Futurebound's studio, seeing as the drum & bass duo has managed to stay ahead of the game all these years. Constantly touching on the many hues of D&B, with an output that never ceases to impress, we have made it a habit to check in with the pair of UK trailblazers every so often. Currently, they've just cut the bow on a new series of floor-riders ahead of their debut EDC Las Vegas performance. It was included in the five joints they're shining a light on this month, and there's a good chance it'll find its way into their bassPOD set.
The Prototypes "Pale Blue Dot" (Teebee & Calyx remix)
Without a doubt, the original was one of the biggest and most-played drum & bass tracks of the last couple of years. It's never left our sets, and now it gets a facelift. How do you take a certified smash to the next level? Easy! Bring in the exceptional skills of Calyx & Teebee.
Fred V & Grafix "Like the Sun"
The lead track from their new album. Pure summer vocal vibes. Subtle yet powerful, and instantly recognizable as a Fred V & Grafix record. That's the mark of a great producer.
Matrix & Futurebound "Scatterbrain"
This track is named after ourselves and our chaotic minds. The twisted, ugly brother of last year's "Glow Worm." Bladerunner lead vibes and hypnotic bleeps on the intro before delivering a gut-wrenching bass blow to the body.
Smooth "True Grit"
Banging, grimy and futuristic, but with a nod to the old skool. A constantly evolving groove and mutating alien synth work all mixed down to perfection, as you'd expect from Smooth. Hard-hitting D&B at its best.
Delta Heavy "White Flag" (VIP)
Taken from their Paradise Lost LP, this is quality vocal D&B with balls from the Ram Records duo. A bittersweet vocal and guitar combo on the intro paves the way for a full dose of signature Delta Heavy drop action. Job done.
Follow Matrix & Futurebound on Facebook | Twitter | SoundCloud
---
Share
---
Tags
---
You might also like