Dear DJ Pierre: I Can't Imagine House Music Without You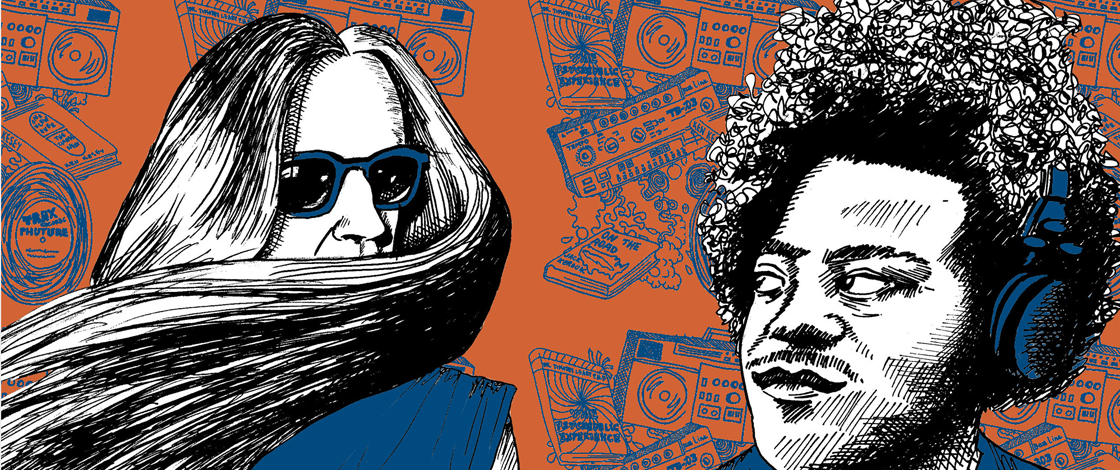 DJ Pierre was the creator of acid house as part of Phuture, which he founded in 1985 with Earl "Spanky" Smith and Herbert "Herb J" Jackson. Their tune "Acid Tracks" (inspired and named by legendary Chicago house architect Ron Hardy) was the first to properly abuse the Roland TB-303 to produce the rubbery basslines we know today as "acid."
A few years later, in the early '90s, Pierre moved to New York City, where he pioneered yet another genre of dance music called "wild pitch." Characterized by 10-plus-minute tracks that featured a held string note lasting throughout, the sound provided the musical backdrop to Junior Vasquez's legendary Sound Factory in Manhattan. This leaves us to ask, who on earth has created two genres of music? DJ Pierre, that's who.
Here, DJ/producer Tommie Sunshine pens an open letter to Pierre on how the pioneer's career impacted his own.
Dear DJ Pierre,
There is no way to properly express in words how profound an influence acid house had on me and my life growing up in the suburbs of Chicago during the '80s. As an outcast, immersed in counterculture of the past and dreaming of a way out of white suburban drudgery, I knew there had to be something current to complement what I knew of the generations before me. I was 14, reading Kerouac, Leary and Kesey, and dreaming of jazz-fueled exploits of the Beat Generation and the hippie love-ins of the Summer of Love in San Francisco in 1967.
One night, I came across a radio station called WBMX and its Saturday Night Live, Ain't No Jive broadcast. The announcer said the Hot Mix 5 were about to do a set of "acid," and I thought to myself, what could that even mean? I couldn't believe what I heard, and I will never forget what was running through my mind; I had simply never heard anything so groundbreaking, so musically revolutionary before. All 12+ minutes of "Acid Tracks" came through the speakers, and my christening into proper dance music began in that singular moment.
What's important to remember here is there was no Shazam, no internet to go find this music. We had to ask around to find the record stores, and then we had to track down the parties that actually played this music. To top that, we had to figure out how to actually get inside. An unfathomable amount of effort was involved in tracking down good music and its surrounding scene back then, but when one found it and could tap in, it was similar to striking gold.
The gold I found was you. It took years to realize you were behind countless other tracks that I loved so much: "Fantasy Girl" (alongside a then 14-year-old Felix da Housecat, with whom I would write "Silver Screen" well over a decade later), "String Free," "Can You Feel the Bass," "Sound Blaster," "Rise From Your Grave," "Generate Power," "What Is House Muzik?," "The Horn Song," and many, many more.
I kept track of all this from afar, as I was an admirer who had casually met you a few times before, but none like what brought us together in 2011. I had been working on a few acid tracks with Holland's own Bart B More; this got the attention of a then-breaking artist named Calvin Harris, who released our tune "Body Work" on his brand-new Fly Eye imprint. When you heard this track, you contacted me immediately. We've been in touch ever since then, cultivating a rich friendship built on mutual respect of each other's art and a deep love and appreciation for the roots of Chicago house music.
In 2011, I was asked to play the first Spring Awakening in Chicago. It was held in Soldier Field, where I had seen the Grateful Dead play in 1992 and the Chicago Bears play countless other times. I was backstage talking music with Skrillex, when there came a knock on the door; it was you, coincidentally in town. You pulled me aside and asked if I would introduce you to Mr. Moore, as you had a lot of respect for him. I had the opportunity to put this all in context and tell Sonny (born two years after "Acid Tracks" dropped) about how you created acid house; he was intrigued. I had the pleasure of being in the room when Skrillex heard "Acid Tracks" for the first time, while telling you how awesome it was and discussing those analog sounds. There stood three generations of dance music: you from the beginning, me from the formative years, and Skrillex, the clear holder of the key to music's future. I felt in awe of how this tidal wave all began in the first place. It was an amazing moment that I was extremely lucky to have been a part of.
Another memorable moment was when I invited you into the recording sessions of an album I worked on with Bart B More and Riptide in Holland, between the two nights we headlined together in Amsterdam and Utrecht. You created an acid line on a proper Roland TB-303, and watching this was one of the highlights of my career in music. It was nothing short of snake charming. I question every moment of what I saw that day; you are truly a magician.
But all your talent aside, you are one of the most for-real, down-to-earth dudes I have ever met. You are compassionate and kind, while somehow ALWAYS having a smile on your face. Your enthusiasm is infectious and simply a joy to be around. You've lived through a dozen peaks and valleys of house music and have never once thought of turning to anything else. I'm very thankful for you, your music and your spirit. You are a mentor to me, and I can't imagine house music without you. If there is a case study in artistic endurance, Nathaniel Pierre Jones—aka DJ Pierre—is the one we should all be modeling our careers after.
Illustrator Credit: Emily Fromm
Follow Tommie Sunshine on Facebook | Twitter
---
Share
---
Tags
---
You might also like