Atmozfears Is Breaking the Sound Barrier
Every hardstyle loyalist has Atmozfears lingering on the tip of their lips. The Dutch phenom has been cementing himself in the scene through his next-level productions, which covers the full scope of the genre. He's rising up the ranks at a catastrophic speed, with his latest offering arriving alongside the mighty Hardwell. It's a stern reminder of how versatile he continues to be, knowing all the right ways to shape and sculpt his sound.
He's making his Nocturnal Wonderland debut this weekend, so we thought it was high time to chat up the rapidly rising producer. Catch a few words from Atmozfears below, and make sure to come hang at Temple Noctem when he shows us how it's done.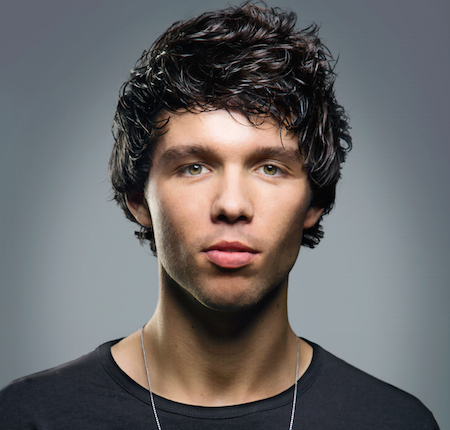 Your new collab with Hardwell, "All That We're Living For," just saw its big premiere. What was it like working with him on this project?
I loved it; the whole project came about because we felt there was a connection between our individual production styles. In the studio, it was just two music enthusiasts doing what they love doing most. Robert is one of the most talented artists I know, and when you see him work, it becomes clear he masters every bit of the process in making a track. And not only the work itself, but also the vibe we had while doing it was really cool; definitely one of the most relaxed collabs I have done so far.
Hardstyle seems to be getting a lot of attention from outsiders. Does the thought of crossover success worry you at all?
No, I am really happy with other artists being influenced by hardstyle. Not only is it a huge appreciation of the style itself, but it also boosts the expansion of the genre all over the world. A lot of people have a reserved opinion of the harder music genres in general, but once people hear them, they often are positively surprised. I often speak to people that have already heard a lot of different tracks in the sets of Tiësto, Carnage and Dimitri Vegas & Like Mike, for example, without knowing it was hardstyle. And while hearing a track may already invite people to check more music, I truly hope they take a chance to visit a hardstyle event; the atmosphere and energy are unique.
Although Atmozfears tends to cover a lot of ground in terms of genre influences, you still have put out music under an impressive amount of aliases. How do you go about choosing whether a new tune stays inside your main project or goes elsewhere?
At this point, all my hardstyle work is under Atmozfears. We are now in a time where genre specific sounds, even within hardstyle, are used all over the spectrum, so why use different outlets to let people experience your music. Even with a broader production style like mine, there are still many elements that can be found in all my tracks. And I'd rather adopt a "you like the track or not" rule than to categorize the tracks under different guises. Eventually, it still comes down to people liking that specific piece of music—and if not, I hope they like the next one.
In regards to some production work I do in other dance genres; I use aliases here, but that is generally because I work together with other people or because I go on an experimental route that people should discover for themselves instead of following my every release.
Your parents practically forced you to take up music lessons as a child. Did this pressure ever make learning feel like a chore or was it fun from the very beginning?
I am forever thankful they gave me the musical education that I received, but let me put it this way: before being able to combine all the different pieces of music I learned to create on the computer, it often did feel as something I had to do instead of wanting to do.
What's your family's reaction to your music? Do they appreciate your sound or do they support you even though they don't personally like the harder genres?
I still remember a 20-or-so-person guest list at my first big appearance, haha. The whole family was there, and although I couldn't see them in the crowd, I was, and still am, very grateful for them being there and supporting me. I don't ask them to like any or all of the music I make, but they all gave it a try and even now I still get many replies to the music I release.
You've noted yourself as an introvert and typically shy person. Did you ever struggle with being onstage? If so, how did you overcome it?
Being on stage is easy; it becomes harder when you meet people one-on-one. Not only because I feel humbled that they take the effort to come and see me, listen to my music and dance to it, but also because you see the emotional response they have towards the music and me. I will never get used to that and this will probably make me shy all my life. Still, I wouldn't want to miss it for the world.
What's your biggest fear in the world?
Everybody has those nightmares where they suddenly hear themselves say something incredibly stupid to a big number of people, many of whom they personally know. Imagine that nightmare while being on stage with a mic in your hand.
You're swinging into Nocturnal Wonderland this weekend. Are there any artists from the lineup you look up?
I didn't have a chance to check the lineup yet. The summer, and especially the last month, has been extremely busy, so it was basically just studio and touring for me all the time. Actually, I hope to catch some sleep on the plane, as it has been a while. There will probably be some guys I want to meet (again) or see, one of the good things about touring is you bump into tons of new people and from that comes a lot of new plans.
Are there any non-music stops you're looking forward to seeing in the States? 
I have already been to North America a couple of times, so I know what to expect. I love all the possibilities you have here: the food and definitely the shopping. You have all these one of-a-kind items in stores everywhere, and I certainly hope to bump into some things.
Follow Atmozfears on Facebook | Twitter | SoundCloud
---
Share
---
Tags
---
You might also like