5 Must-See Acts at Countdown 2018
Upcoming Event
Before you know it, 2018 will come to a close, and we'll be ringing in the New Year with one final dancefloor hoorah at Countdown 2018, our 5th annual New Year's Eve bash, which returns to SoCal Monday, December 31, at NOS Events Center in San Bernardino, CA.
Countdown 2018 tickets are on sale now. This is an 18+ event, and attendees will need to show proper identification to enter the festival.
Every December, we look forward to reuniting with our Headliner fam at Countdown and reflecting on the memories we made together over the last year. To close out 2018, we're hosting a festival of intergalactic proportions, with an all-new alien theme, four reimagined extraterrestrial stages, and a ton of hidden surprises.
We're also bringing a stacked lineup featuring more than 30 of your favorite artists who'll beam down some straight-up alien sounds from beyond the cosmos. Get a sneak peek at your New Year's Eve soundtrack via our official Countdown 2018 playlist, which includes a track from every artist on the bill.
Today, we're taking a deep dive into this year's lineup with the five must-see acts at Countdown 2018.
Dion Timmer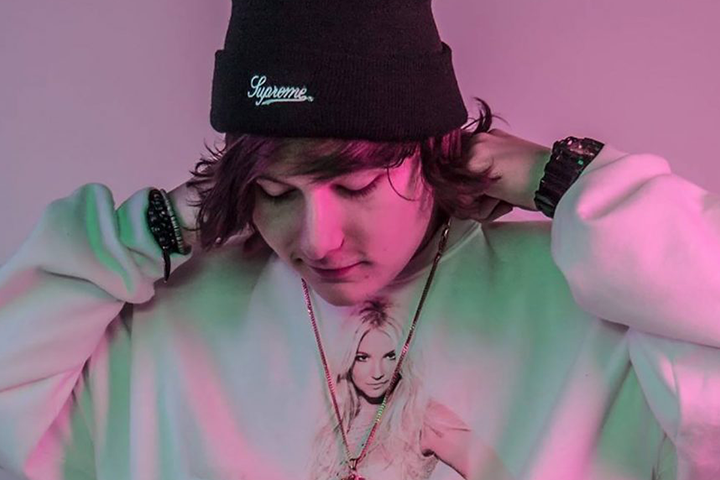 While Dion Timmer's sound has evolved since he first hit the scene in 2013, the Dutch producer has kept bass at the core of everything he does. After discovering dubstep at the tender age of 10 and releasing pulverizing bass bombs at the beginning of his career, Timmer has since opened up his sonic palette to include all shades of bass: "Escape," his collab with Pegboard Nerds, pulls cues from Timmer's roots in the Netherlands rave scene via happy hardcore- and dubstep-laced beats, while "Going Nowhere," alongside Modestep, features heavy doses of trap and gut-wrenching bass.
Most recently, Timmer has been dabbling in vocal-based dance music that features neon-bright harmonies and chilled-out melodies. "Leave," with singer Luma, leans into dance pop territory, while "The Right Type," featuring Jade LeMac, is covered in indie dance glitter. Timmer's new sound is a long way from what he was releasing in the first half of this decade as part of Excision's Rottun Recordings crew. But don't get it twisted—bass is still his weapon of choice. Just listen to "Down With Me VIP" for a reminder of how hard he can go.
Follow Dion Timmer on Facebook | Twitter | SoundCloud
graves
Hailing from Honolulu, producer graves is one of the few artists in electronic music who can list pop's top brass—like Kanye West, Beyoncé, Justin Bieber, and Jay-Z—on his résumé. As a recording engineer, he's worked with everyone from Kid Cudi to Big Sean, which means he commands a curious ear and wide-ranging set of production skills that can cover everything from dance and hip-hop to indie rock and reggae. In the electronic space, graves operates with an equally experimental mindset. His remix of What So Not and San Holo's "If You Only Knew" features deep trap bass that sounds like it's beamed down from the heavens, while "un4getable" flirts with future bass.
graves has won over big-time electronic producers like Skrillex, RL Grime, Diplo, and Porter Robinson, to name a few, with his future-forward sound. He's also collaborated with artists as diverse as Flosstradamus and Post Malone ("Came Up") and Boombox Cartel ("Hilo"). His 2017 debut EP, Hilo, encapsulates graves' open approach to music: Featuring hip-hop-heavy tracks, Hilo spans rap, future bass, trap, and beyond with a sound that's unafraid to try something new.
Follow graves on Facebook | Twitter | SoundCloud
Shlump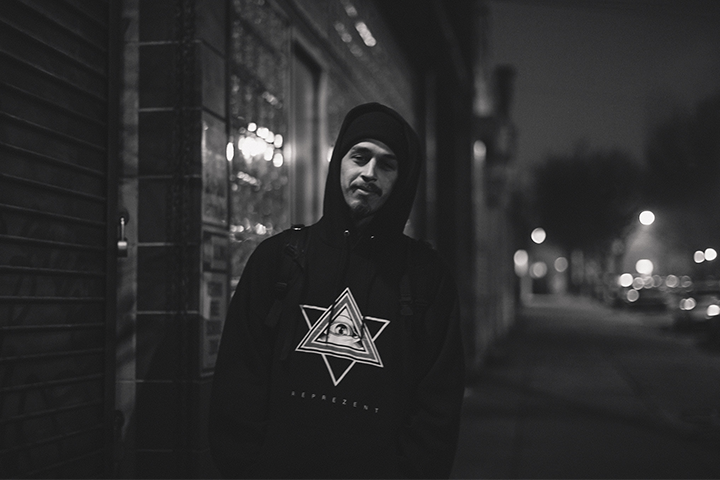 Shlump sums up his sound in three simple words—alien bass music—and really, we couldn't have said it any better. Hailing from the California coastal town of Santa Cruz, Shlump, née Michael Petzel, is behind a style of wonky, slow-burning bass that can infiltrate the deepest regions of your mind, body, and soul and raise every hair on the back of your neck. While he's relatively new to the scene (he popped up as early as 2012 via his glitched-out Hyperspace EP), Shlump is part of a new class of producers taking bass music into weird and trippy waters.
This past August, Shlump went into deep space via his Lazer Beam EP, out on Zeds Dead's Deadbeats imprint. The six-track release features the type of brain-melting low-end goodness that can awaken your third eye while shattering the ozone layer. Truly, it's something from another galaxy.
His new one, "Creature," alongside fellow bass-smith Liquid Stranger, dives far into the deepest ranges of freeform bass. Pack an extra set of earplugs just for this set.
Follow Shlump on Facebook | Twitter | SoundCloud
CID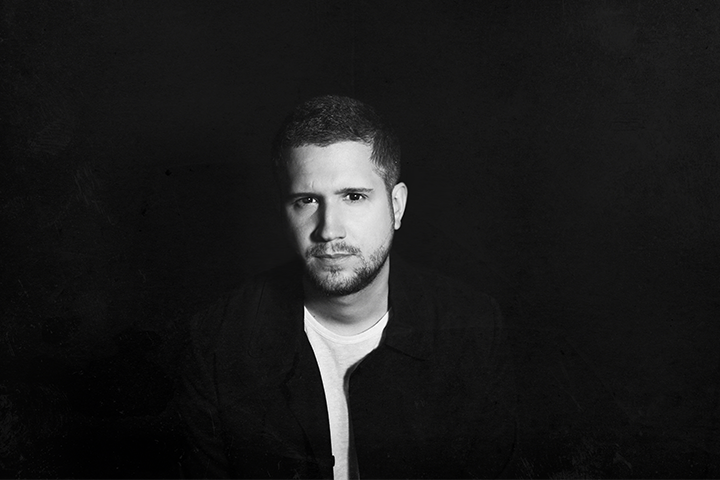 When you listen to NYC DJ/producer Carlos Cid, best known in dance music circles simply as CID, you'll immediately notice his meticulous approach to sound design and production. His basslines thump clearly, his hi-hats clap vividly, and his synths shine brightly. That attention to detail is what helped him land his first-ever Grammy win in 2013 for his production work on Cedric Gervais' now-classic remix of Lana Del Rey's "Summertime Sadness," which still slaps to this day. It also secured his status as an in-demand engineer and producer within the electronic game.
CID got his start as a DJ, a passion he's nurtured since his childhood days, which he spent digging deep in the crates of NYC's record shops. Since making the jump to the producer and solo artist spot, he's crafted a distinguishable sound that traverses house, deep house, and pop-tinged electronic. In addition to releases with top dance music labels like Spinnin', Protocol, and Size, he's also collaborated with and served up remixes for major artists like Kaskade, LSD, Halsey, and Chromeo. Not one to stay in his lane, CID will surprise dancefloors at every turn.
Follow CID on Facebook | Twitter | SoundCloud
Bruno Furlan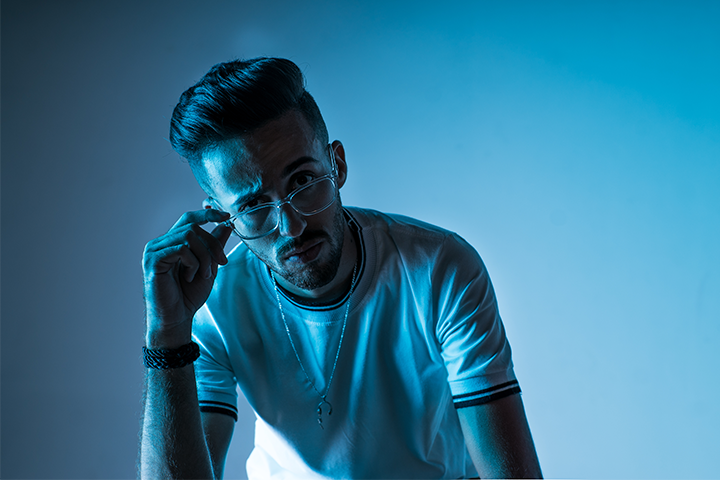 If you've yet to explore Brazil's booming electronic scene, take a moment this week to familiarize yourself with the country's vast flavors of dance music. You can start your musical journey with Bruno Furlan, an up-and-coming DJ/producer who's helping lead Brazil's house and techno underground. A Track of the Day regular, Furlan flexes a fluid sound that glides between house and tech house with style and ease, while packing enough bounce and rolling basslines to fill a warehouse. The budding producer is the brains behind his own imprint, Whistle Records, and has released original tracks and remixes with heavy-hitting labels like Confession, CUFF, Toolroom, Perfect Driver, Audiophile XXL, and our very own IN / ROTATION. His latest EP, Stop the Car, is dedicated to those memorable car rides along stateside highways and byways, making this two-track release the perfect addition to your Countdown road trip playlist.
Follow Bruno Furlan on Facebook | Twitter | SoundCloud
Countdown 2018 is an 18+ event taking place Monday, December 31, at NOS Events Center in San Bernardino, CA. Tickets are on sale now. For more information, visit the official website.
Follow Countdown on Facebook | Twitter
---
Share
---
Tags
---
You might also like