5 Must-See Acts at Basscon: Wasteland 2018
As much as we love candy-colored rainbows and feel-good vibes, sometimes we just like our beats hard and our bass even heavier. There's nothing quite like shuffling all the day's aggression away on the dancefloor as the intensity of hard dance flows through our veins.
That's why we can't wait for the return of Basscon: Wasteland, our annual massive for those who prefer the harder edge of dance. The sounds of hard dance return to Southern California next week at Basscon: Wasteland 2018, taking place Friday, July 27, and Saturday, July 28, at NOS Events Center in San Bernardino, CA. For two epic nights, hard-dance-loving Headliners will flood Wasteland to lay waste on the dancefloor once again.
Basscon: Wasteland 2018 tickets are on sale now.
As always, we're bringing you the biggest and baddest names in hard dance, from hardstyle legends like Brennan Heart and D-Block & S-te-Fan to rising stars like Crime Family and Skellism. Basscon: Wasteland 2018 has a flavor of hard dance for all you headbanging, foot-stomping, hell-raising Headliners out there!
Today, get to know the five must-see acts at Basscon: Wasteland 2018.
Evil Activities
Friday, July 27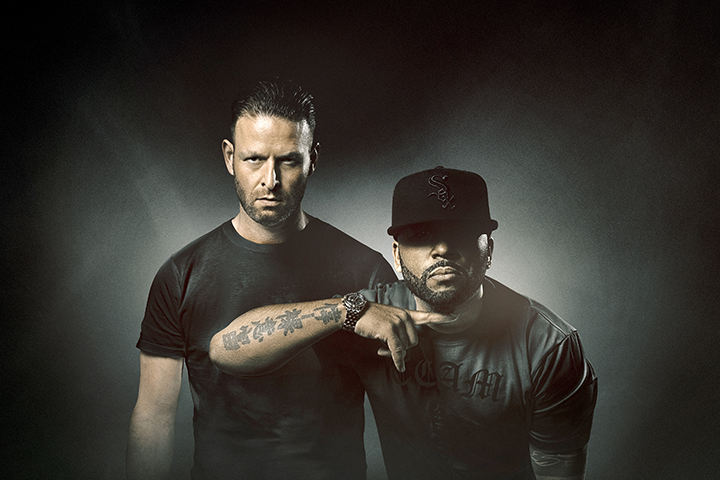 Originally a solo project born from the wicked mind of producer Kelly van Soest, Evil Activities is today one of the leading duos in hardcore. Soest's history as Evil Activities spans nearly two decades, with an impressively expansive discography to boot: Since his debut record in 1999, he's released three full-length artist albums, plus a best-of compilation album—an impressive feat for any electronic artist. Then again, Evil Activities isn't just any electronic artist. Soest's approach to hardcore mixes in a level of production and songwriting rarely seen in hard dance. Where others go for all-too-obvious bass bombast, Evil Activities delivers a frenetic sound that equally pounds your ears and moves your emotions.
Peep game: In 2012, he tackled the unlikeliest of collabs when he remixed Coldplay's "The Scientist," in turn delivering an anthem of epic proportions. That same year, he dropped his impressive Extreme Audio, which saw him mixing traditional production techniques with live instrumentation and introduced a new musical direction he continues to develop to this day.
Evil Activities is a duo these days, following the addition of vocalist/writer/producer E-Life, who doubles as a live MC. Rumor has it the duo is dropping a new album in 2018, so expect to hear some dank, fresh beats at Basscon: Wasteland.
Follow Evil Activities on Facebook | Twitter | SoundCloud
Max Enforcer
Saturday, July 28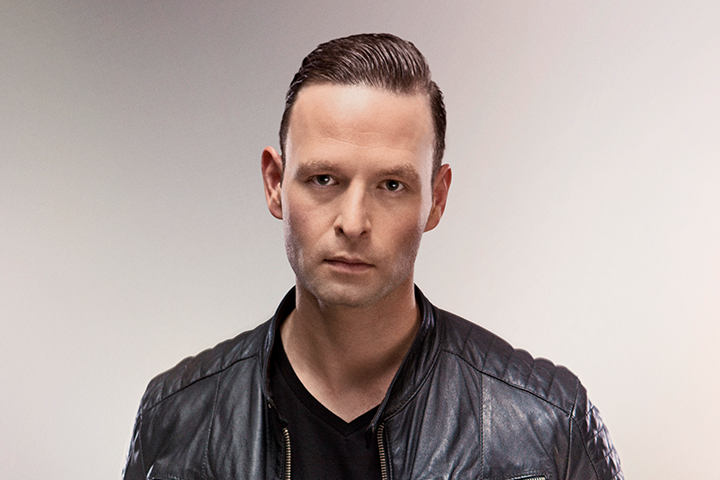 Dutch legend Max Enforcer is a true hardstyle pioneer who's been releasing original music since the beginning of this century. That alone automatically classifies him under the can't-miss category. He's released on just about every notable hardstyle imprint around, and he's played virtually every festival that matters, leaving his indelible mark in every release and on every performance.
He's a tastemaker in his own right, too: He founded Gold Records as part of the Scantraxx empire, and he has multiple hard dance festival anthems under his belt, including "Lost in Paradise," "Be Amazed (Official Hard Bass 2009 Anthem)" with the Beholder, and "Fade to Black (Official BLACK 2010 Anthem)" featuring the Rush. Simply put, there can be no hardstyle without Max Enforcer—so don't miss this set.
Follow Max Enforcer on Facebook | Twitter | SoundCloud
Dr. Rude
Friday, July 27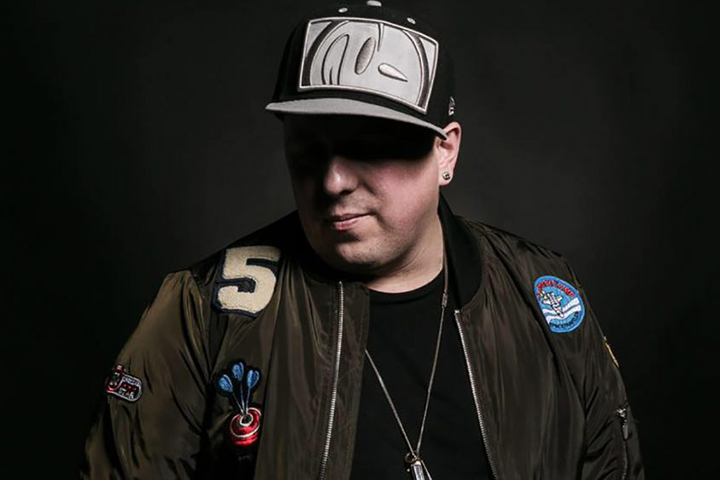 As his name implies, Dr. Rude is like a surgeon once he's onstage, known to beatmatch, scratch, and turn up the tempo on the decks. He's been around the block for a few years, having gotten his start in old-school and early hardcore music before the genre really took off around the world.
Today, Dr. Rude is a leader in hard dance, with his take on hardstyle and freestyle earning him accolades with fans the world over. He's got the ears of the hardstyle tastemakers, too: He signed with global hardstyle and jumpstyle imprint Dirty Workz in 2014, and he's released with Hard Dance Nation and HARD with STYLE, among many others. In addition to rocking all the major international hard dance festivals, he's also sold out his own solo tour in Australia.
When it comes down to it, Dr. Rude is a party-starter first and foremost, dropping in fun, bouncy beats—like Dimitri Vegas & Like Mike and Ummet Ozcan's "The Hum"—in between some proper head-bashing hardstyle. No matter what, Dr. Rude will keep you moving all night.
Follow Dr. Rude on Facebook | Twitter | SoundCloud
Maxxus
Saturday, July 28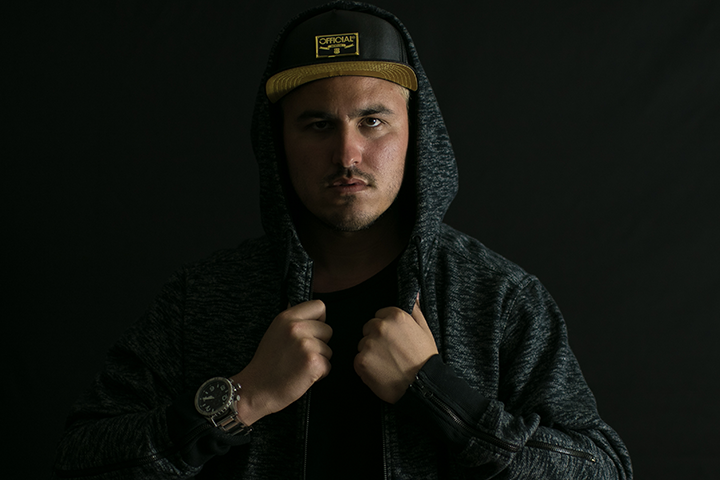 The Dutch may have a stranglehold on the hardstyle scene, but new blood like Maxxus are holding it down here in the States. Hailing from Los Angeles, Maxxus is a fast-rising American hardstyle newcomer with lots of power and even more promise. He groomed his skills at L.A.'s Icon Collective music production school, where he learned the ropes and techniques that would inform his fresh take on hardstyle.
Since making his debut performance at the iconic Avalon Hollywood, Maxxus has become known for his intense live shows, which he aims to make unique and immersive experiences every time he takes the stage. So far, it's working: His To the Maxx headlining tour, with special guest Mekanikal, took him across Canada this past March. On the music front, he's thrice topped the Beatport Hard Dance charts via his releases on Hard Dance Nation, America's leading hard dance label. Next up, Maxxus is heading to Basscon: Wasteland 2018, where he's making his grand festival debut. All we can say is: Welcome to the Basscon family!
Follow Maxxus on Facebook | Twitter | SoundCloud
Rize
Saturday, July 28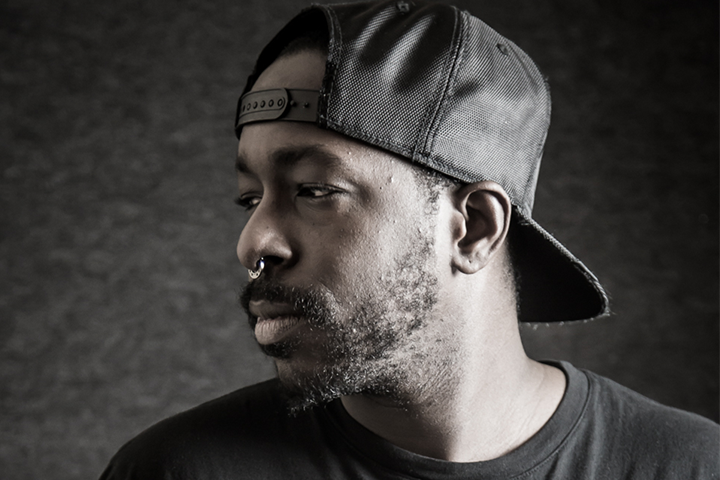 US-born hardstyle producer Solomon Orr has been on the grind since 2007, when he launched his Rize alias. For more than a decade, he's been knocking heads and blowing speakers with his brand of gut-punching hardstyle and rapid-fire hard dance, which sees him mixing in euphoric melodies and dubstyle (hardstyle + dubstep) drops (check out his excellent 2017 cut "Get Down," which epitomizes his hardstyle-meets-dubstep sound).
Rize has released official tracks on some of the key hard dance imprints, including Scantraxx Recordz sublabel X-Bone and UK label Synergy Trax. He also has the unique distinction of being the first American artist to perform at Kiddstock Festival, the leading hard dance event in the UK. The rising producer tells us he's currently working on two different EPs, each of which shows a different side of his sound. He's also teasing new music that he may debut at Basscon: Wasteland—so make sure to pencil in this set if you're looking for new dancefloor heat.
Follow Rize on Facebook | Twitter | SoundCloud
Basscon: Wasteland 2018 takes place Friday, July 27, and Saturday, July 28, at NOS Events Center in San Bernardino, CA. Tickets are on sale now. For more information, visit the official event page.
Follow Basscon on Facebook | Twitter | Instagram | SoundCloud | Mixcloud
---
Share
---
Tags
---
You might also like