5 Essential Artists: August 2015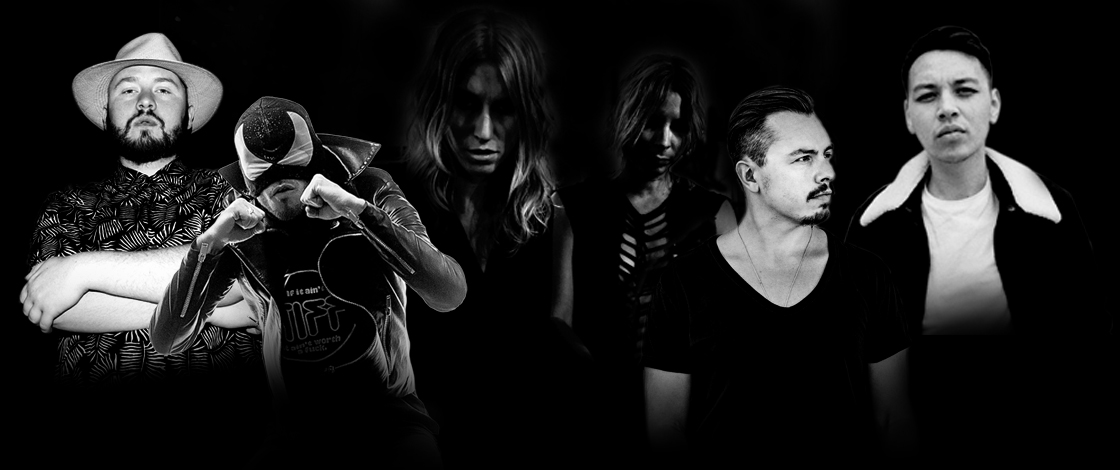 Upcoming Event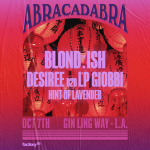 Every month, Insomniac spotlights five exciting artists across all the genres that comprise the electronic music realm—from the trenches of dubstep, the deep-bass bins of house, the unifying melodies of trance, and beyond. Dive into these musical geniuses, and continue your music discovery journey with the 5 Essential Artists series each and every month.
Sir Bob Cornelius Rifo (SBCR)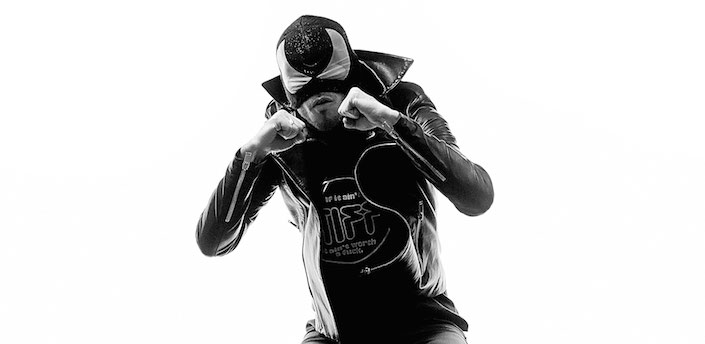 From: Italy
For fans of: MSTRKRFT, the Bloody Beetroots, Crookers, Boys Noize, Refused
Releases: Dim Mak Records, Ultra Music
Why you should be following: Start your day with a steaming cup for Sir Bob, and you'll not only seize that bitch, you'll grab it by the throat, open its mouth, and poor a veritable waterfall of whoop-ass down its gullet. If you follow hard electro, you already love him. How so? He's the mind behind the gritty, in-your-face sound of the Bloody Beetroots, and there's no way you don't love those masked masters of mayhem. Now, he's going solo and digging deep into his electro roots to give the world even more mind-blowing, fever pitch production. You'll hear it all on his forthcoming EP, SBCR & Adversaries Vol 2 out August 21 via Dim Mak. Grab a towel and get ready to sweat.
Take a spin: We like our electro the way we like our peanut butter: extra effing crunchy. Here, SBCR gives us stomp-heavy synths and so much jagged texture, we're gonna mosh our own moms. Pressing play on this bad boy sounds like 2008 all over again. What's not to love?
Follow Sir Bob Cornelius Rifo on Facebook | Twitter
Follow the Bloody Beetroots on Facebook | Twitter | SoundCloud
Julio Bashmore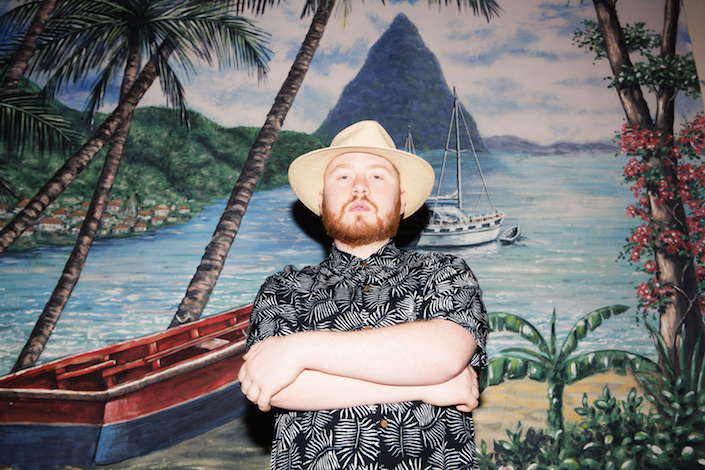 From: UK
For fans of: Disclosure, Jamie xx, Justin Martin
Releases: dirtybird, Broadwalk Records, Futureboogie Recordings, and more
Why you should be following: This guy's name is on the lips of every tastemaker in the city. We don't need to know where you live to say that; it's just a fact. You know how Prince made incredibly funky music for guitar and keyboard? This guy does the same thing for house heads. It's sexy. It's soothing. It's the kind of melody you can't get out of your head. He brings a Homework-era Daft Punkian edge to his tracks that has everyone from dirtybird to Night Slugs and more ready to represent. Since his breakout in 2009, he's gone from promising upstart to talk of the town, and when his debut album—Knockin' Boots out August 7 via his own Broadwalk Records—drops, you'll want to be ready.
Take a spin: Ummm, do you hear this? It's like the best disco track the '70s weren't yet ready to release. It's got enough vogue attitude to set a drag queen's ass on fire. The hi-hats are the flashing lights of a photographer and the beat is making its way down the hottest catwalk in all of Paris Fashion Week. Julio isn't always so upbeat, but this is the kind of unique, feel-good energy he brings to the house scene, and, therefore, exactly what makes him so chic.
Follow Julio Bashmore on Facebook | Twitter
Blond:ish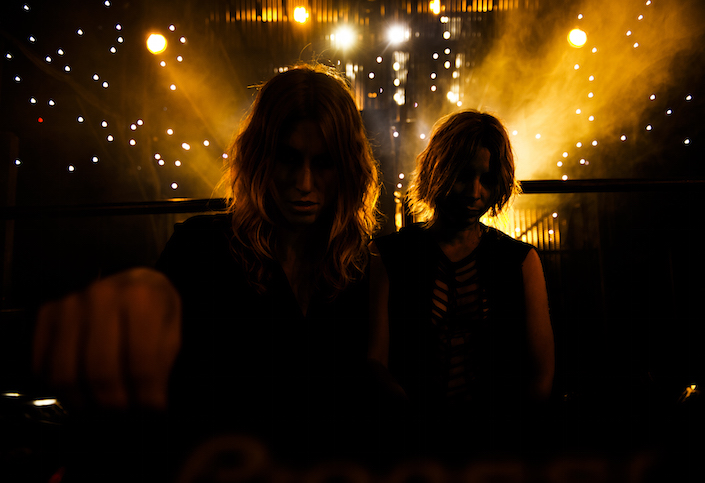 From: London
For fans of: Hot Since 82, Maya Jane Coles, Tensnake
Releases: Get Physical Music, Kompakt, Mile End Records, and more
Why you should be following: First of all, these lovely ladies are Air Guitar World Champions. We are not even making this up. But it's not their ability to mime rock's greatest axe-handlers that gets them booked all around the world. This duo earned its stripes dropping set after soulful set of mesmerizing house atmospheres. They make love music for the Don Juan in all of us, and according to all these online interviews, they also share a fierce sense of humor. Dance music shouldn't be stuffy, and DJ sets should always be this intriguing. Stay tuned: Rumor has it the London ladies have a new album in the works.
Take a spin: Blond:ish just dropped "Endless Games," complete with two remixes from fellow Kompakt artists. Like most of their catalogue, it's a track as mysterious as it is minimal. It's a sonic journey just begging to be heard on headphones. Put it on to drift away or let it lull you through your daily grind.
llow Kompakt artists in a titular EP.
Follow Blond:ish on Facebook | Twitter
A1 Bassline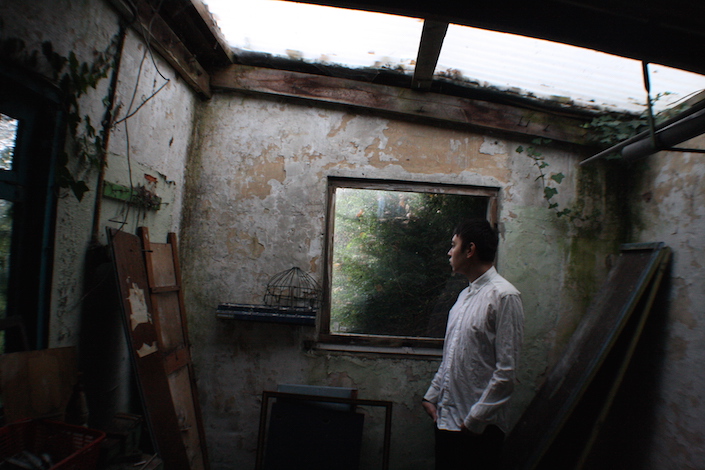 From: UK
For fans of: Eats Everything, Felix da Housecat, Vanilla Ace
Releases: Food Music, dirtybird, Gruuv, and more
Why you should be following: Deep house is good, but what if it had an industrial edge? A1 Bassline answers that question with his hard modern take on the groovy vibes of the '90s. With feet firmly rooted in classic styles, A1 has delivered simple yet biting tracks since 2009, but it's his upcoming debut album, Technicality, that's really got the dancefloor buzzing. Set for release this September, it's a landmark in the bedroom producer's career sure to invade a playlist near you.
Take a spin: As a taste of what's to come on Technicality, A1 Bassline offered this tasty treat in the form of a free download. "Listen" to the way he marries an old vocal sample with a steady hi-hat and pulsing bassline for supreme shoulder-jackin' musicality. Those handclaps are not messing around, but it's the funky fast synth line that really gets our jets going.
Follow A1 Bassline on Facebook | Twitter | SoundCloud
Purple Disco Machine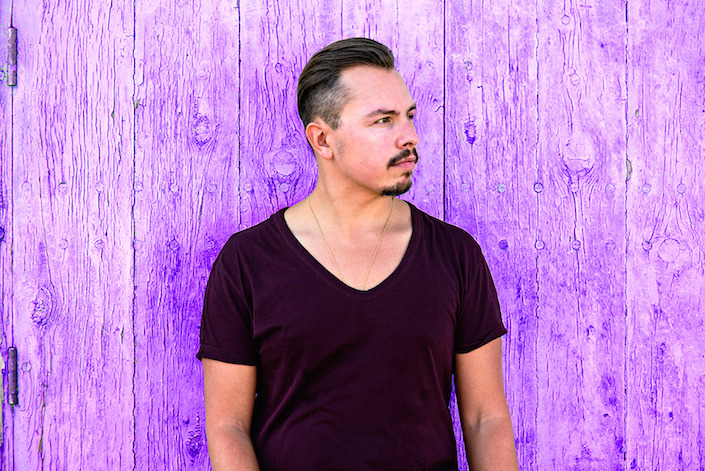 From: Germany
For fans of: Claptone, the Magician, Bag Raiders
Releases: Off Recordings, ADSR Records, Toolroom, and more
Why you should be following: This guy knows a thing or two about how to craft a dope tune. Too many producers limit themselves to the inorganic sounds of their machines, but not this one. Maybe he's serving you some horns, perhaps a flute, sometimes strings. The world is a buffet of sound, and Purple Disco Machine is sampling it all. Not only does he offer all sides of the groove, he puts it together with a masterful hand that's not unlike the catchy musings of the greatest ever. We hear more than a little Michael Jackson in some of his beats, and that is always a good thing. His sound consistently tops the Beatport charts and likewise deserves a firm footing stuck in your "most listened to" lists.
Take a spin: When we first heard the incredible guitar sample featured on "My House," we thought it was from the Rolling Stones. Then, we thought it was Jimi Hendrix. Turns out, it's Judy Clay & William Bell's "Private Number." In 1968, it was only a few seconds of magic. Here, Purple Disco Machine pins it against a beach-ready rhythm and stretches it out into whole minutes of pure, sun-kissed delight. Another round over here, please!
Follow Purple Disco Machine on Facebook | Twitter | SoundCloud
---
Share
---
Tags
---
You might also like