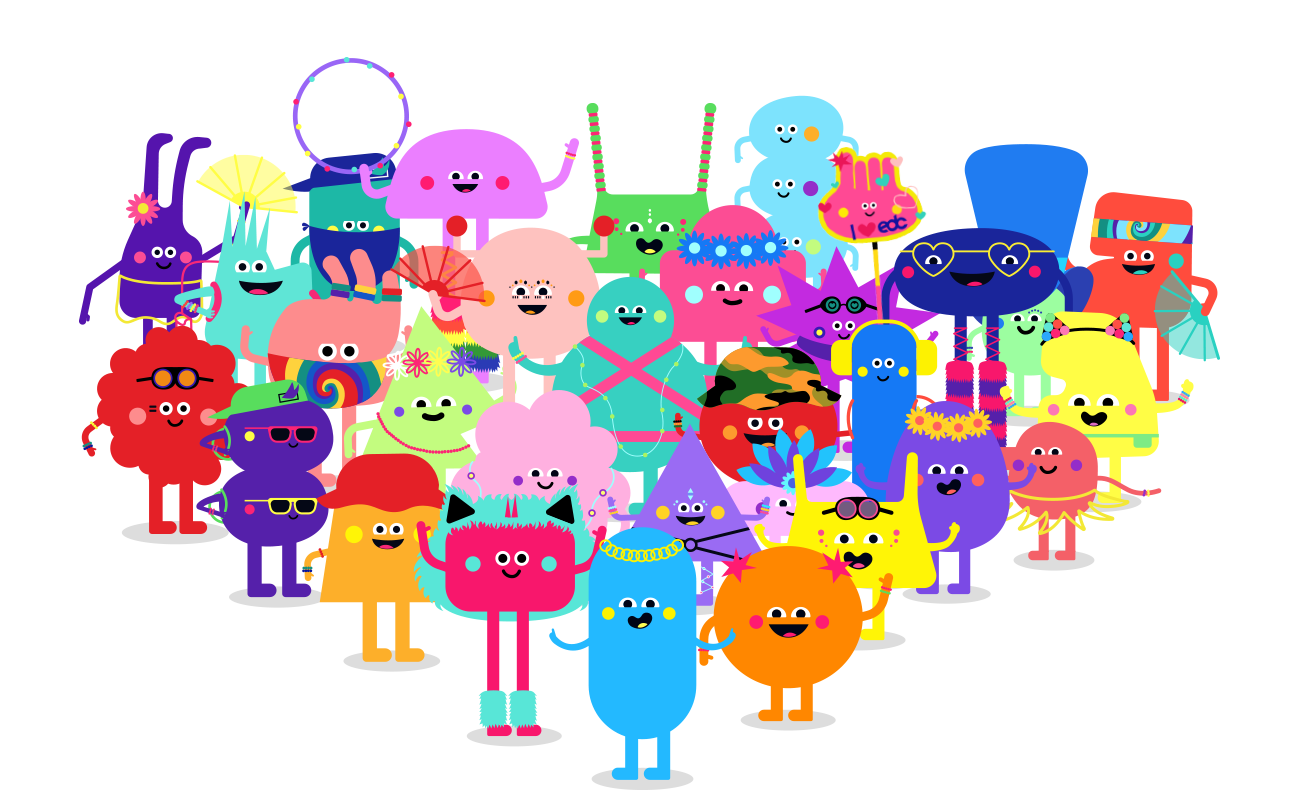 Hi! We are The Insomniacs.
We live in another dimension, and it's a pretty magical one. It's not even far—it's a place that lives within you (and you, and you, and you). It's the kind of place where the weather forecast is glitter and rainbows, a never-ending beat pulses in the streets, hugs are everyone's thing, and fireworks are definitely not just for holidays. It's your positivity—that's where we live.
You know the good vibes that you share with your fellow Headliners? Well, we are those good vibes.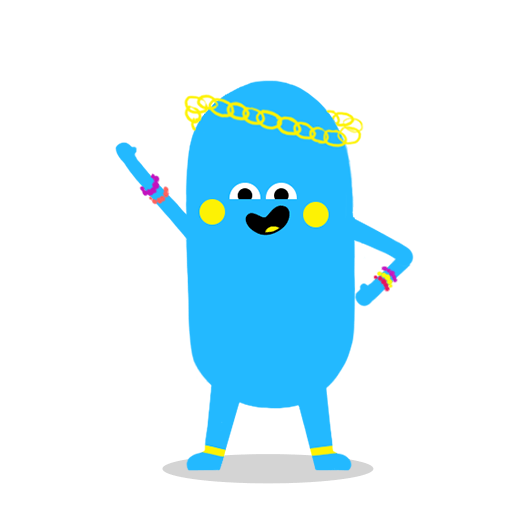 And just like you, we never miss a festival. When you're there, we're there. With every laugh, group hug, and high-five, you'll feel us in the air. We are your good time.
As you may have guessed, we never sleep. We're always wide awake and ready to party!
Positive vibes only!
You must be sending out some positive energy because I see more of my buds are starting to show up.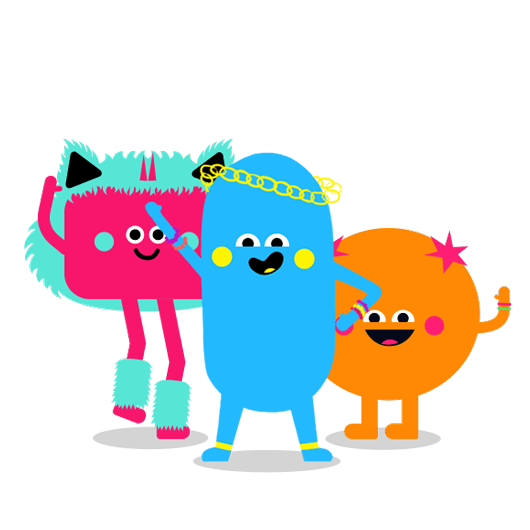 Meet more of the fam below!
Proto

Proto

The leader of the pack and an eternal optimist. He gets the party started and is always down to have a great time—and he sure hopes you are, too.

Favorite genres: Deep House, Tropical House, Trance

Neptine

Neptine

It's Neptine's first time at an EDM festival, and Neptine is ready to party. She's got some beads and is wondering when this "beat" will drop. We'll get back to her on that.

Favorite genres: Disco, Electro House

Kypkyp

Kypkyp

Kypkyp means business on the dance floor. In fact, she won't stop dancing. Seriously, try and stop her.

Favorite genres: Electro, Liquid Funk, Techno

Yayz

Yayz

Dude. Yayz loves it all. The fireworks, the art, the endless music and fun—there's no moment that Yayz won't covet.

Favorite genres: Dubstep, Hardstyle, Progressive House

Badda

Badda

Badda. Is. So. Excited. Music, art, fashion—Badda can't focus on one thing because there's just so much to explore!

Favorite genres: Drum and Bass, Tech House

Zena

Zena

Her accessories speak for themselves. A total bundle and ball of energy, Zena pops up right when you need a boost to keep on dancing through the night.

Favorite genres: Trance, Minimal Techno, Tribal House

Ivy

Ivy

There's nothing Ivy loves more than bringing some carnival flair to an Insomniac event. With countless color headpieces, Ivy can't be missed.

Favorite genres: Acid House, Nu-Funk, Moombahsoul

Zorp

Zorp

Zorp is geared up and ready to go all night long. With lights for accessories and a love for trance music that can't be beat, Zorp makes for a fantastic dance bud.

Favorite genres: Acid Trance, Deep House

Cosmos

Cosmos

Cosmos has got attitude and spunk. Cosmos makes sure everyone's in line and having a great time. Just don't interrupt Cosmos when the beat drops.

Favorite genres: Psytrance, Psychedelic Trance, Future House

Morag

Morag

Morag is a complete ball of energy, ready to explore all the wonders on and off the dance floor. And just in case you forgot your tutu, Morag's got a spare.

Favorite genres: Progressive House, Alternative Dance

Kryptine

Kryptine

Kryptine can't stop smiling. Seriously, Kryptine cannot stop. Everything is exciting to Kryptine. A loyal pal with a bright hue that exudes joy, Kryptine is just so stoked to be here.

Favorite genres: Deep House, Drum and Bass, Grime

Gorgur

Gorgur

Can't find Gorgur? He's most likely in the mosh pit or head banging, living his best life. When he isn't dancing, Gorgur is giving out some friendly high fives to everyone around.

Favorite genres: Dubstep, Garage, Trap

Raggles

Raggles

Raggles won't go anywhere without some kandi and a hula hoop. When not on the dance floor, Raggles can be spotted giving out free hugs and exchanging beads with some new bffs.

Favorite genres: Tribal House, Tech House

Ganz

Ganz

Ganz is always looking to try out some new dance moves to the endless beat of the music. And even though you can't see it, one thing is for certain: there's a huge smile behind that bandanna.

Favorite genres: Psytrance, Techno, Ambient Dub

Fampi

Fampi

Count on Fampi for the tutus and twirls. Always prepared and ready for fun, Fampi is the biggest fashionista of the crew.

Favorite genres: Moombahton, Dubtronica

Squee

Squee

Calling Squee friendly is the understatement of the century. Squee lives PLUR, and their laughter and joy are entirely infectious.

Favorite genres: Nu-Disco, Neurofunk

Larp

Larp

Tie dye? Check. Fan? Check. An excited Larp? Check and check. Larp is ready to make new friends and groove until the sun comes up.

Favorite genres: Trance, Jungle

Bloop+Blop

Bloop+Blop

Bloop+Blop are bros who know how to party. Need a better view of the stage? Hop on their shoulders and dance the night away.

Favorite genres: Tech Trance, Dub Techno, Brostep

Trogman

Trogman

Trogman has been a Headliner for so long, he can't even remember when it all began. He's here to show everyone what it means to be a Headliner.

Favorite genres: Trap, UK Garage, Glitch-hop

Zambron

Zambron

For Zambron, half the fun of being an Insomniac is wearing a gigantic hat. Name a genre and chances are high that Zambron loves it.

Favorite genres: Tropical House, Acid Trance

Krell

Krell

Need a map? Want an insider tip on the best food or stages? Krell has got you. Krell's trusty bag has it all.

Favorite genres: Industrial, Progressive Trance

Gleep

Gleep

Gleep is grooving to the beat with accessories on and kandi beads ready to go. There's no tune Gleep doesn't know or love, and it's Gleep's mission to share music knowledge with all.

Favorite genres: Electro House, Progressive House, Synthpop

Oodles

Oodles

Jokester Oodles makes anything from waiting in lines to dancing like a fool a laughable and great time. Cracking jokes on and off the dance floor—Oodles is guaranteed to make every moment a blast.

Favorite genres: Future House

Brachet

Brachet

Loyal. Yep, that's the best word to sum up Brachet. Need an escort to the bathroom or want a friend to come along for a drink? Brachet is there.

Favorite genres: Liquid Funk, Funkstep

Rilz

Rilz

Awesome. That's the word you'll hear Rilz saying over and over again. Glasses on, hype level up—it's an endless amount of fun when you've got Rilz by your side.

Favorite genres: Grime, Happy Hardcore, Thugstep

Zipty

Zipty

Zipty may be new here, but she rocks boho-chic better than most. Ready to explore the sights and sounds, Zipty can't wait to discover the magic.

Favorite genres: Disco

Grobbs

Grobbs

Grobbs has been to every festival. A huge Psytrance fan, Grobbs will head straight to the loudest stage and stay there all night.

Favorite genres: Psytrance, Goa Trance

Yorni

Yorni

When it comes to Insomniac events, Yorni is a seasoned professional. His music tastes change from time to time, but one thing remains: Yorni's undying love for a light show.

Favorite genres: Nu-Funk, Deep House, Future House

Dappi

Dappi

Dappi wants a photo with everyone and everything. New friends and old, get ready for a selfie when Dappi's with you— there's no messing around when it comes to capturing memories.

Favorite genres: Electro, Trip Hop, Moombahcore

Pliff

Pliff

A kandi collector and laser pro, Pliff knows the ins and outs of every festival, especially when it comes to the unique worlds of each stage.

Favorite genres: Downtempo, Funkstep, Drumstep
Share