Wongo Touches on Naughty and Nice Aspects of the Season With 'Great Aussie Christmas' EP for Insomniac Records
Australia's Gold Coast golden child Matt Ladgrove, aka Wongo, has been slowly working his way up the musical ranks to become a trusted and respected producer on the global scene. With a firmly built foundation of identity, he has given his own unique touches to a soundscape that runs through the bass music, deep house, fidget-y electro spheres—and even up toward indie-electronica and beyond. His achievements include crafting remixes for the likes of not only Beyoncé and Azealia Banks, but also for notable artists like Spank Rock, Yolanda Be Cool, Sweater Beats, and many more.
Never seeming to slow down, his enormous body of work spreads across labels such as Night Bass, Fool's Gold, Main Course, Hot Mom USA, and Dim Mak, to name a very few. Going from the warehouse into the breezy summer sun, his most recent release, "Paradise" on Sweat It Out!, which featured the vocal talents of San Mei, premiered on Complex and was listed on Spotify's New Music Friday, as well as part of Apple Music's Best of the Week.
Just in time for the holidays, however, Wongo has cranked out a down-and-dirty EP, Great Aussie Christmas,for our very own Insomniac Records. These three tracks are the epitome of what makes him a notable artist. "Getugh," "Messina," and "Teahaus" (a collaborative effort with Señor Roar) stay deep and bouncy while boasting a captivating energy and sweat-inducing flow. Though simple and stripped-down, the three cuts see Wongo painting with just enough strokes to keep a party on its feet. This is the perfect gift to fire up all the naughty and nice aspects of the season.
Wongo's Great Aussie Christmas EP is available here.
You're in the middle of a mad Australia/US tour. How's that been going so far? What are you looking forward to the most on this outing?
Every time I tour, it seems to just be on another level. I'm only a few shows in, but every gig has been sick! The crowds have really been getting into my weird shit, and it's been awesome. By far the most exciting show to come is Countdown in Cali with the Insomniac crew. The lineup is REDIC—as well as it being such a good way to see out the end of the year. I will get to play a sick set, as well as see many other DJs.
Which cities do you plan on getting naked in?
LOL! I swear I never get to choose this. It usually begins at dinner with the promoters and depending how "chummy" we get over a few drinks, as to whether or not they decide to pull my pants down. While I am in the zone, I just decide to leave my pants down. I think the most famous person to "make me naked" might be TJR at Exchange in L.A., lol.
"Paradise" seems to be vey well received so far. What ideas do you have for exploring those more pop-oriented sounds in the future?
The crossover stuff is a real challenge for me, and I want to constantly be furthering myself as a producer and an artist, so I can only imagine I will be getting deeper into it. I'm currently working on a bunch of records of the same nature for 2018. More to say soon. 🙂
This Xmas EP for Insomniac seems to be a return to low-end house form. Was it a different process than writing a track like "Paradise," or do you approach all of your music from the same place?
I love dark, dank drums and moods in music. So, it still comes very naturally to me to write low-end records. With club records, I can usually get in a zone and finish the track within the week. It's a very different process to work on "radio-friendly" stuff, as I'm creating a middle ground between my production and a lead vocal.
How did you come to collaborate with Señor Roar on "Teahaus," and what was it like working together?
Mike (Señor Roar) and I have been great friends for years and are never in the same town to work on stuff together, so we did this all online. It's been a long time coming, and what better way to release it than with Insomniac for Christmas, ha. I feel the collab has exactly 50/50 of our flavours in it.
Are there any genres or styles of music you haven't explored that you'd like to in the future?
I am a sucker for the 4×4 kick drum; growing through my teens on techno has made sure of that. If I had enough time, I would do every genre, haha. ATM, I'm in love with the production techniques of psych rock, so maybe when I'm like 40, I might create a band or something. Who knows…
Box of Cats seems to be on fire right now after your latest compilation and first Beatport release. What do you all have planned for the label in 2018?
Hells yeah! We are stoked with how the label has been growing—something that just started as a hobby but has now outgrown that. We already have releases set until April next year, so it has been really hard to somehow slow down the fire that is sent to us every day. Besides releases, we are working on some cool other outlets for us to grow the brand. 2018 will tell. 😉
What do you have planned for your own music in 2018? Any New Year's resolutions?
I feel like it's such a big question. My New Year's resolution is just to work harder and harder. Box of Cats has so much room to grow; I feel a lot of energy will be going there, as well as further touring in 2018. Got a very special collab coming out around April, which will be super fire!
According to Wikipedia, Australia's Santa Claus "sets out on December 17 to punish naughty children by kidnapping them to work in his factory, and to reward the good by not kidnapping them." Are you worried about being kidnapped this year?
I can't remember a year I haven't been kidnapped, tbh. If anything, I'm currently waiting here in my underwear, hoping for that knock on the door. Every year around the end of November, I walk the streets doing stupid shit to make up for all the good I did throughout the year. This year, I took erotic photos for a calendar and [am] selling it in Eastern Europe. Haven't turned a profit yet, but it's still early…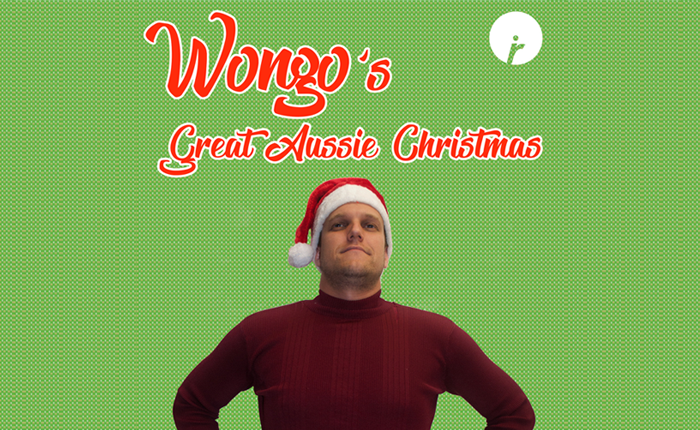 Follow Wongo on Facebook | Twitter | SoundCloud
Follow Insomniac Records on Facebook | Twitter | SoundCloud
---
Share
---
Tags
---
You might also like