Ruben de Ronde Gets on the Grind With This Mega Dreamstate San Francisco 2017 Playlist
Only one thing matters more than talent in the music industry, and that's hustle. Ruben de Ronde's nonstop grind came early as he tried to get his label, Statement! Recordings, off the ground in 2004. He was still a few years from releasing his debut single, but the budding music mogul caught the eye of Armada Music, which added the label under its massive umbrella.
For more than a decade, de Ronde has proved his worth in so many facets of the industry. As one of the leading voices in trance, he's worked alongside Armin van Buuren on his A State of Trance show since 2007. He broke the mold with his landmark debut album, From Sao Paulo to Sofia, which became the opening soundtrack for four ASOT tours and then fell into the hands of Hardwell, who used its ethereal soundscapes on his I Am Hardwell world tours.
In January, de Ronde released his sophomore album, My Story, a deeply personal affair three years in the making that further exhibits his ability to set aside genre classifications. It's full of delightful and compelling music that effortlessly travels through pop-leaning progressive, uplifting vocals, and hip-grinding techno.
We caught up with Ruben de Ronde ahead of his appearance at Dreamstate San Francisco 2017 to talk about the inspiration behind the diversity in his sound, as well as his journey to My Story. He also dropped a jam-packed playlist to get you ready for the epic two-night Dreamstate SF weekend in May.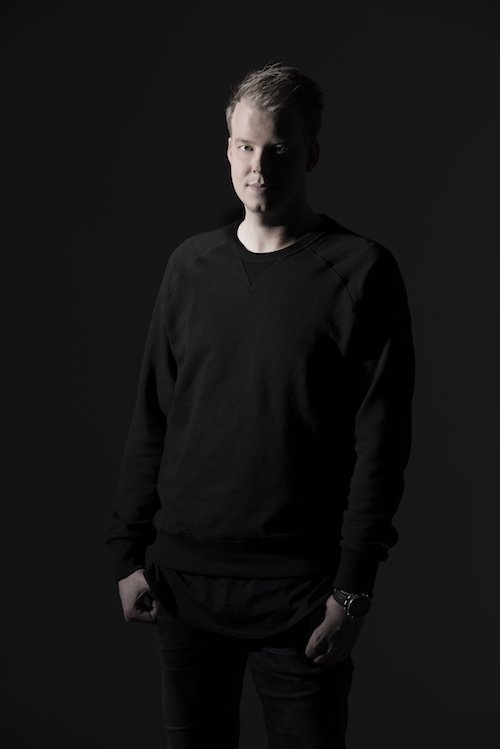 Drum & bass was your first exposure to dance music, which came by way of your brother, yet you eventually made your way to trance. Did that early exposure to heavier electronic music have an effect on you?
When I started out DJing, that certainly had an impact. Because of that, I was more into harder techno and hard trance in the beginning. I wasn't the biggest fan of drum & bass back then, but I can certainly enjoy that right now. I really enjoy certain dubstep artists, and I think it has to do with the hip-hop/drum & bass roots I grew up in. Artists like RL Grime, Getter, and What So Not are filling up my personal playlists! Their way of producing really inspires me in the studio as well. They show that you can have fun in the studio, and that is what certain productions need; sometimes this industry tends to be a bit too serious.
Your new album, My Story, is a very personal project that took three years to complete. Did the story you were trying to tell in it change over the course of those three years?
Oh yes, it changed every day. That is why it took so long to finish! At a certain point, I decided enough was enough—this is the final album. My career has been quite a roller coaster in the last few years. I was fortunate to play at some of the most epic venues and work with amazing people. But I still have the feeling that my story is just getting started. Being able to play at Dreamstate events is another chapter I really enjoy adding, and I'm sure it will be a highlighted part of my story.
How did your work on your own record label, Statement!, turn into your current gig at Armada?
That is quite a long story, so I'll try to keep it short. I started Statement! long before I started working with Armada. I was working at a big beer brewery, and that job gave me access to a lot of big festivals. I remember running around Dancevalley with a bag full of CDs and vinyl to hand out to DJs. I chatted with Armin's manager, Maykel, a couple of times, and at a certain point, they asked me to join the team.
You have a unique window into what's next via the submissions you get at Statement! What are you hearing right now in promos that is new or interesting?
I still get a lot of demos from DJ friends, and I talk these tunes over with the guys at Armada and Armin to decide what tunes will make the cut for the labels. In regard to music, I see a lot of guys who left trance a while ago making their return [to the sound].
In the beginning, I was quite hesitant about that, but most of those guys have such high production skills and a broad reach that they will inspire talent to start making trance instead of the typical EDM. So, I am quite happy about it!
You've produced music all across the board. What has inspired such diversity in your sound?
I think it is because I start every single tune with a clean sheet, not with any template. Sometimes you feel like making chillout, sometimes something banging, sometimes some techno. You should see all the stuff that will never come out—you would laugh! Every day brings a different mood, and that means diverse music, too.
Catch Ruben de Ronde at Dreamstate San Francisco 2017, taking place Memorial Day weekend, Saturday, May 27, and Sunday, May 28, at the Bill Graham Civic Auditorium. For more information, visit the official website.
Alexander Dias tells good stories. Follow him on Twitter.
Follow Dreamstate on Facebook | Twitter | Instagram
Follow Ruben de Ronde on Facebook | Twitter | SoundCloud
---
Share
---
Tags
---
You might also like