'Night Owl Radio' 415 ft. Spartaque and Curtiba
This week Spartaque selects their Up All 
Night
 tracks and Curtiba delivers the exclusive Guest Mix.
Night Owl Radio is available via iTunes, so get to subscribing on your iOS devices.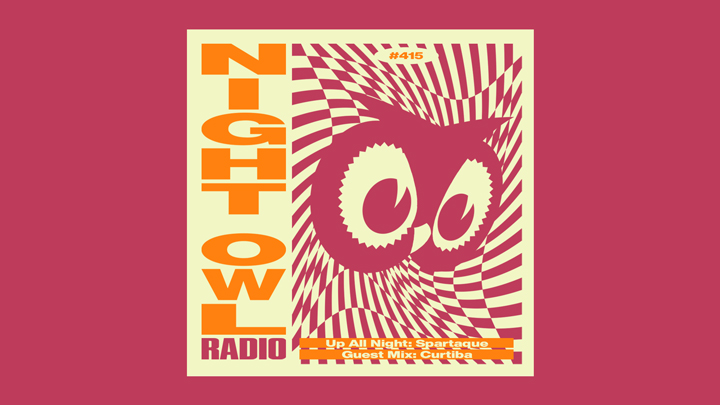 'Night Owl Radio' 415 Track List

Arielle Free x GotSome x Icarus "Levitate"
ARTBAT "Artefact"
Seth Troxler "Pills"
Marco Lys & Luca Garaboni "Fourth Dimension"
Carola "Apache"
Blank Sense & Coppa "Winning"
TOMASH "Automatic"
Nautik "Lose Myself"
Kurd Maverick "Queen of House" (Extended Mix)
Pickle "Magic Dragon"
SebastiAn "Beograd"
Raumakustik, Juliet Sikora "Civic"
BLOND:ISH & Madonna & Franky Rizardo "Sorry" (Franky Rizardo Remix)
Walker & Royce, Glass Petals, Elohim "Stop Time"
Kapowsky "Rockin' Nasty"
Odd Mob x Birthdayy Partyy "Underground"
Kamino "Lower Frequency"
Mike Oasyss "Need Your Love"
J. Worra ft. Linney "Watch Me"
Matroda "In the Air"

Spartaque - Up All Night
Spartaque "Tonight We Dance"
Spartaque & Brennen Grey "Start the Rave"
Âme "Rej"




Curtiba Guest Mix
Subscribe to the Insomniac Events YouTube channel now.
Connect with Spartaque on Facebook | Twitter | Instagram | SoundCloud | Spotify
Connect with Curtiba on Facebook | Instagram | SoundCloud | Spotify
---
Share
---
Tags