'Night Owl Radio 387' ft. James Hype and DJ Susan
Upcoming Event
This week, James Hype selects his Up All Night tracks & DJ Susan delivers the exclusive Guest Mix.
Night Owl Radio is available via iTunes, so get to subscribing on your iOS devices.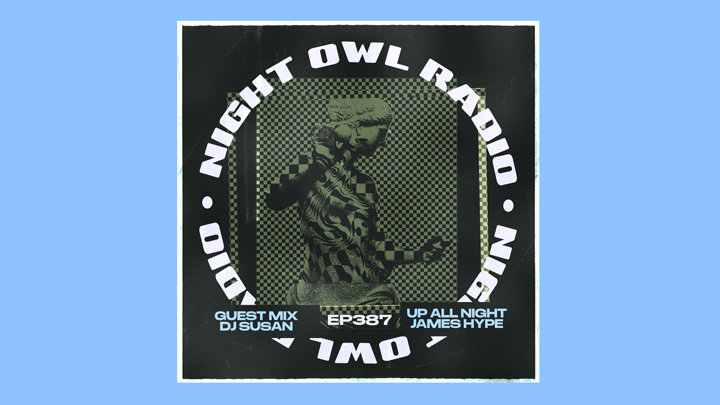 'Night Owl Radio 387' Track List

Buy Now x PARISI "Speak Up"
Just Her, Nolan "Shadows in Time"
Pete K "Hold the Line"
SUB-X & Leena Punks "Dawn of the Dead"
Product of Us "Herasphere"
Martin Ikin & Roxe "Supa Sharp"
SOSA "Bugbeat"
Kasablanca "Am I Dreaming"
Marsh "Reminiscent"
MORTEN "The Drill"
Mydoz "Touché"
Ferreck Dawn & GIANT ft. DAIJAH "Free Candy"
Deefo "Hallucinations"
Hannah Wants ft. Clementine Douglas "Cure My Desire" (Themba Remix)
Ron Flatter "Barry"
ANATTA & RACH EP "Self Checkout"
Kryder & Tom Staar "Jungle Strike"
alltalk "Bring It Back"
DONT BLINK "LOSE YOURSELF"
Martin HERRS "Do We Love Each Other"

James Hype - Up All Night
Vintage Culture & James Hype "You Give Me a Feeling"
James Hype ft. Miggy Dela Rosa "Ferrari"
James Hype & Tita Lau "Disconnected"

DJ Susan Guest Mix
Subscribe to the Insomniac Events YouTube channel now.
Follow James Hype on Facebook | Twitter | Instagram | SoundCloud
Follow DJ Susan on Facebook | Twitter | Instagram | SoundCloud
---
Share
---
Tags
---
You might also like