'Night Owl Radio' 385 ft. Best of 2022 Mixtape
Upcoming Event
This week is the Best of 2022 Mixtape!
Night Owl Radio is available via iTunes, so get to subscribing on your iOS devices.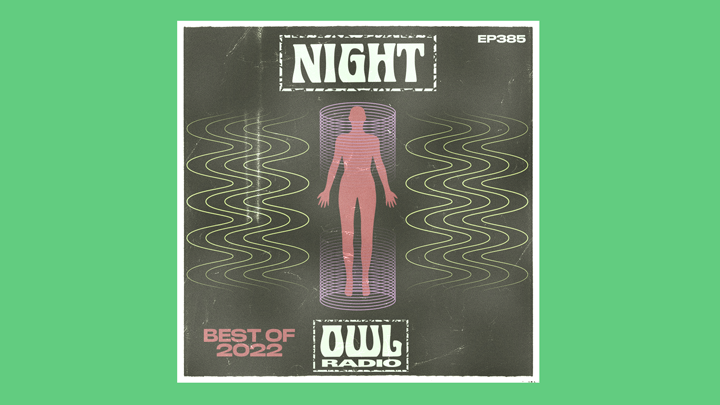 'Night Owl Radio' 385 Track List

Tinlicker "Just to Hear You Say" (Joseph Ray Remix)
Vintage Culture & Goodboys "This Feeling" (Yotto Remix)
Lane 8 ft. Channy Leaneagh "Survive" (Sultan + Shepard Remix)
KISLO "Heirloom"
Franky Wah "More Than You'll Ever Know"
Monkey Safari "Safe" (Joris Voorn Remix)
MEDUZA & Vintage Culture "Under Pressure"
Chris Avantgarde & Kevin de Vries "Mind Control"
Fabrication "Charlie Goes Bananas"
Chicane "Offshore" (CYA Remix)
Rinzen "Renaissance"
Qrion "Your Love" (Jordin Post & Qrion Mix)
Martin Badder & Stealth "Another Life"
Anyma, Chris Avantgarde "Consciousness" (Eric Prydz Remix)
Justin Martin "Don't Go" (VIP Mix)
Justin Martin ft. Claire George "Let's"
Cassian "React"
Kx5 ft. Hayla "Escape" (John Summit Remix)
Will Clarke "Mirage"
Tensnake "How Will I Know" (Dub Mix)
Glass Animals "Heat Wave" (Logic1000 Remix)
Nox Vahn "And the Sky Opened"
Anyma ft. Meg Myers "Running"
Marc Romboy & Stephan Bodzin "Atlas" (Shall Ocin & ARTBAT Remix)
Joachim Pastor & Signum "Something You Need" (Stereoclip Remix)
Corren Cavini "For You"
Eynka "Freefall"
Melé "Groove La Afrika"
Shiba San, Black V Neck & Nautik "Ba Da Bam"
Odd Mob "LEFT TO RIGHT"
Gorgon City ft. Flirta D "Sidewindah"
Funkin Matt "Neo"
Walker & Royce ft. Sophiegrophy "No Drama"
Dombresky "Bubblin"
John Summit ft. Hannah Boleyn "Show Me"
FISHER & Shermanology "It's a Killa"
Orbital "Chime" (Eli Brown Remix)
Miguel Bastida "Efrica"
HUGEL ft. Lorna, Jenn Morel "Tamo Loco"
Chris Lake & Cloonee "Nightmares"
Chris Lake "400"
Solardo "Angel Dust"
Noizu "Mi Corazón"
Eli Brown "Believe"
Dom Dolla ft. Clementine Douglas "Miracle Maker"
Mau P "Drugs From Amsterdam"
Future Flex "Rave Generator"
Matroda "Gotta Let You Go"
LF SYSTEM "Afraid to Feel"
HoneyLuv "Your Tongue"
Chris Lorenzo x COBRAH "Mami"
Airwolf Paradise "Don't Hurt Me Baby"
Subscribe to the Insomniac Events YouTube channel now.
---
Share
---
You might also like