'Night Owl Radio' 374 ft. Okeechobee 2023 Mega-Mix
This week is the Okeechobee 2023 Mega mix!
Night Owl Radio is available via iTunes, so get to subscribing on your iOS devices.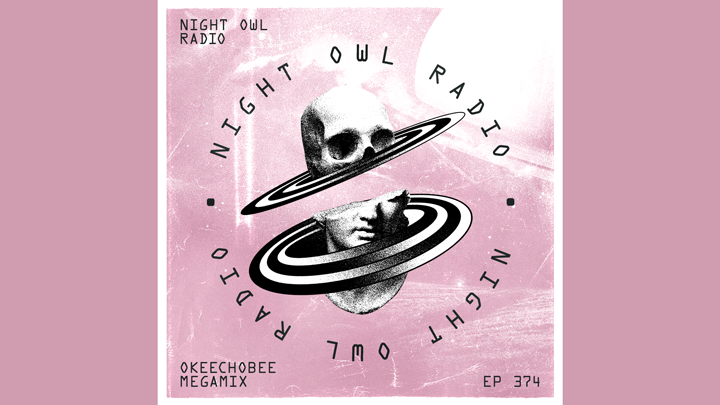 'Night Owl Radio' 374 Track List

Golden Features "Vigil"
Night Tales "Phoenix"
Tinlicker "Perfect Mistake"
Chris Lorenzo x COBRAH "Mami"
Walker & Royce, Nala "Not About You"
J. Worra ft. Cat Connors "YOU"
Channel Tres "Top Down"
Soul Clap "Moov to Tha Beat"
GOOSE "Heaven" (Club Edit)
Emotional Oranges "Iconic" (Rejuiced Mix)
Salomé Le Chat "Day of Resting"
SNBRN "Not the Only One"
Prospa "Voyage"
Justin Martin "Don't Go" (VIP Mix)
Tkay Maidza "24k"
GRiZ "On a High"
Carlita "Fly By"
Mild Minds "HAUNTED"
Slugg "Shmmushroom"
Ivy Lab "Balaclava"
flozone "dub"
Phantoms "Say It" (VIP Mix)
Biig Piig "Feels Right"
Gilligan Moss "Vibe Check"
EVAN GIIA "By My Side"
Township Rebellion "Signal"
Galo "Bad B"
Sven Väth "Butoh"
Mall Grab "Love Reigns"
Blunts & Blondes ft. FLO "Big Smoke"
Boogie T "Silver"
Nick León ft. DJ Babatr "Xtasis"
Ternion Sound "Clutch"
PEEKABOO & G-REX "DEVIANT"
Zingara "Tell Me"
LYNY x chromonicci "Want"
Chef Boyarbeatz "RUN IT"
Mersiv "Mind Sounds"
Yheti & Toadface "Brain Waves"
Mr. Carmack, Dilip "GOD"
Sullivan King "Someone Else"
Excision & Dion Timmer ft. Alexis Donn "Salvation"
Curra "Nue"
Benda "Funeral Service"
Dirty Heads "Vacation"
Esseks "Boss Lair"
François X "Fear No More"
icekream "Romantico"
OAKK, Ivy Lab "Sunshower"
Break Science "Coded Theory"
tiedye ky ft. Potions "Hound 4 You"
MEMBA & SLUMBERJACK "Matangi"
episcool "kickinitt"
Artikal Sound System "Stayed"
Wilkinson "Afterglow"
IMANU "Empress"
Flava D "Bandicoot"
Craze & Jon Casey "All They Wanna Do"
It Hz "Pikachu"
LSDREAM "HIGH VIBRATIONS"
Steller "Another Love"
Nia Archives "Baianá" (Instrumental Edit)
Channel Tres ft. JPEGMAFIA "Black Moses"
GRiZ & Wreckno "Medusa"
RAfeeki, MISTAH "V I V E R E"
Inner Wave "Mystery"
ODESZA ft. Bettye LaVette "The Last Goodbye"
Kaivon "Hollywood Hills"
Baby Keem, Kendrick Lamar "family ties"
Big Boi & Sleepy Brown ft. CeeLo Green "Intentions"
Austin Millz & Claire Ridgely "Broke Boy"
Subscribe to the Insomniac Events YouTube channel now.
Okeechobee Music & Arts Festival 2023 takes place Thursday, March 2, through Sunday, March 5, at Sunshine Grove in Okeechobee, FL. Tickets are available here. For more information, visit the official website.
Follow Okeechobee on Facebook | Twitter | Instagram
---
Share
---
Tags
---
You might also like