'Night Owl Radio' 372 ft. Space 92 and Maxinne
Upcoming Event
This week, Space 92 selects his Up All 
Night
 tracks & Maxinne delivers the exclusive Guest Mix.
Night Owl Radio 
is available via 
iTunes
, so get to subscribing on your iOS devices.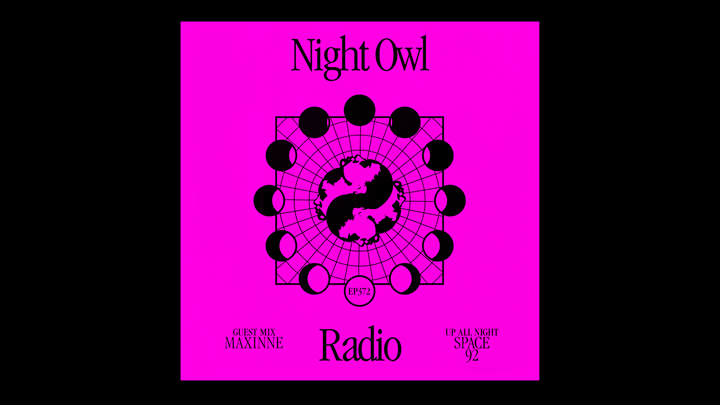 'Night Owl Radio' 372 Track List

Walker & Royce, Nala "Not About You"
Truth x Lies & Zookëper ft. SODIUM "Numb"
MEDUZA & Vintage Culture ft. Ben Semama "Under Pressure"
Bleu Clair & OOTORO ft. Chyra "Killer Bee"
Bassel Darwish "Gwan"
Shiba San "I Wanna" (Tchami Remix)
Party Pupils "Break It Down"
NuKey "WDMS"
Cloverdale & Eleganto "Floresta"
AMPRS&ND "Messed"
Cloverdale & Eleganto "Backbone"
Floating Points "Problems"
Alan Fitzpatrick & Rebūke "Nice & Cool Trigga"
Metal Master (Sven Väth) "Spectrum" (Bart Skils & Weska Reinterpretation)
Marten Hørger & BIJOU "I Know"
Horatio & Kryoman "Khaboras"
L D R U "The Excuse" (LO'99 Dub)
Jon Hopkins, Kelly Lee Owens, Sultan + Shepard, Jerro "To Feel Again / Trois"

Space 92 - Up All Night
KAS:ST & Gordo ft. Ki Bae "Leaving Earth"
Space 92 "Atlas"
Extrawelt "Soopertrack"

Maxinne Guest Mix
Subscribe to the Insomniac Events YouTube channel now.
Follow Space 92 on Facebook | Twitter | Instagram | SoundCloud | Spotify
Follow Maxinne on Facebook | Twitter | Instagram | SoundCloud | Spotify
---
Share
---
Tags