'Night Owl Radio' 371 ft. San Pacho and Cheyenne Giles
Upcoming Event
This week, San Pacho selects his Up All Night tracks & Cheyenne Giles delivers the exclusive Guest Mix.
Night Owl Radio is available via iTunes, so get to subscribing on your iOS devices.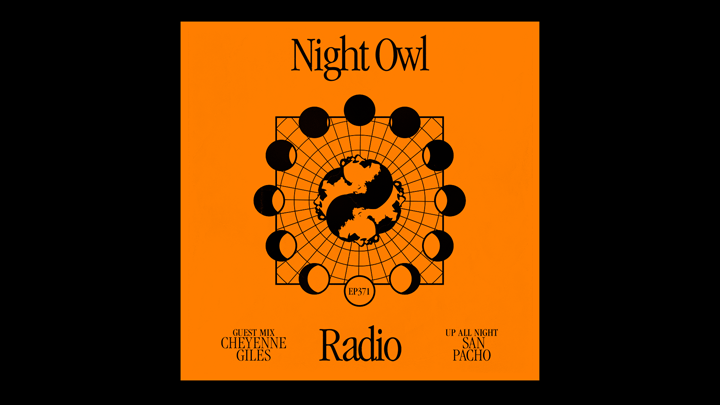 'Night Owl Radio' 371 Track List

JUNTARO "Deep Love"
Meca x Puka "Phantom"
Victor Lou ft. lalalaura "Saviours"
Truth x Lies & Zookëper ft. SODIUM "Numb"
Mau P "Drugs From Amsterdam"
Enamour "Revelator"
Space 92 "Colonia"
Carl Cox & Franky Wah "See the Sun Rising"
Mark Knight & Crusy "Daddy Shhh"
San Pacho & Maahez "Tequila"
Boston Bun "Love Songs"
Kx5 "Take Me High"
Malaa ft. Tchami "Discipline"
Malaa "Gangsta"
GAWP "Brain Shrinker"
Khrebto & MorganJ "Strobe"
Shiba San, Black V Neck & Nautik "Ba Da Bam"
MASTERIA "Rock Like This"
Glass Animals "Heat Waves" (Logic1000 Remix)
Qlank "Jack's House"

San Pacho - Up All Night
Cher "Believe"
San Pacho "Amor"
Nasser Baker "Say Something"

Cheyenne Giles Guest Mix
Subscribe to the Insomniac Events YouTube channel now.
Follow San Pacho on Facebook | Twitter | Instagram | SoundCloud | Spotify
Follow Cheyenne Giles on Facebook | Twitter | Instagram | SoundCloud | Spotify
---
Share
---
Tags