'Night Owl Radio' 355 ft. Paul van Dyk and Infected Mushroom
Upcoming Event
This week, Paul van Dyk selects his Up All Night tracks & Infected Mushroom deliver the exclusive Guest Mix.
Night Owl Radio is available via iTunes, so get to subscribing on your iOS devices.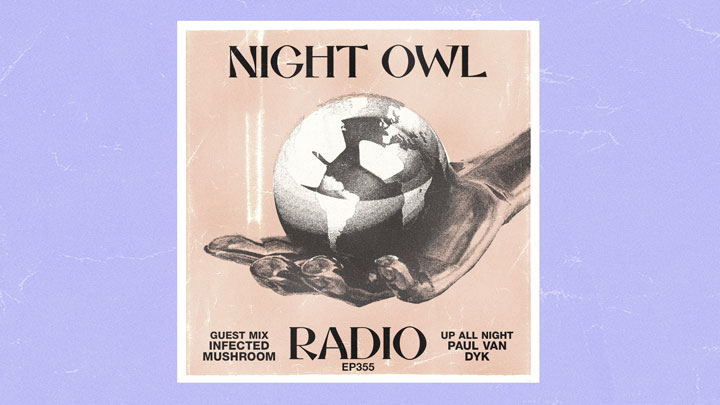 'Night Owl Radio' 355 Track List

Anti Up "Chromatic"
Walker & Royce ft. Sophiegrophy "No Drama"
Dom Ryan "Old Thing"
Popof & Captain Mustache "La Nuit"
Martin Badder & Stealth "Another Life"
Forma "Still Alive"
Xpansions "Everybody"
Needs No Sleep ft. KXNE "Notorious"
Boris Way ft. Bandana "Gold"
Pablo Carrasco "Shake for Me"
Estiva "Cascada"
Nox Vahn "And the Sky Opened"
Joachim Pastor & Signum "Something You Need" (Stereoclip Remix)
MXV "Rising Above Thought"
David Herrlich "Secrets"
Dub Secret "Take Me High"
Yolanda Be Cool "Unity"
KISLO "Heirloom"

Paul van Dyk - Up All Night
Stephen Kirkwood "All or Nothing"
Paul van Dyk & Troels Hammer "Alternative Sphere"
Eddie Murray "The Silent Hill"

Infected Mushroom Guest Mix
Subscribe to the Insomniac Events YouTube channel now.
Follow Paul van Dyk on Facebook | Twitter | Instagram | SoundCloud
Follow Infected Mushroom on Facebook | Twitter | Instagram | SoundCloud
---
Share
---
Tags
---
You might also like