'Night Owl Radio' 349 ft. Blossom and Kaleena Zanders
Upcoming Event
This week, Blossom selects her Up All Night tracks & Kaleena Zanders delivers the exclusive Guest Mix.
Night Owl Radio is available via iTunes, so get to subscribing on your iOS devices.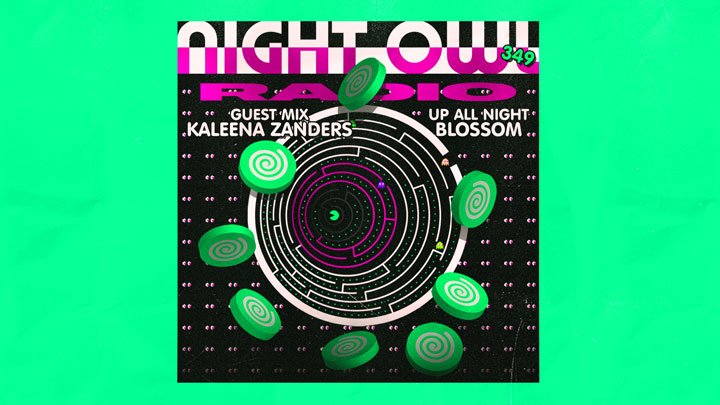 'Night Owl Radio' 349 Track List

Vintage Culture & Goodboys "This Feeling"
Seb Wildblood "For Emotional Use Only"
PEACE MAKER!, House Divided "Relax"
Digital Nature "Conceited"
Swedish House Mafia ft. Mapei "Time"
Thomas Newson & Curtiba "Medea"
MIKP "I'm a Mess"
Hollaphonic & NOME. "Ahora Comprendo"
D-Tek "Look Back"
VNSSA "Music4TheMasses"
Biscits "The Judge"
BOMBAYS "VEINS"
Milk & Sugar, Simon Harris "Bass" (How Low Can You Go) (TYP VHS Remix)
Gibson Parker "Prismatic"
Return of the Jaded & DJ Susan "One Life"
Jako "Shots"
HoneyLuv "Thr33 6ix 5ive"
J. Worra ft. Little Boots "Burn This House"
Bontan "Stutterman"
ASATA "Chrome" (Culture Cut)

Blossom - Up All Night
Blossom "Need You"
Habstrakt & Nitepunk "Point"
Grey Code "Actress"

Kaleena Zanders Guest Mix
Subscribe to the Insomniac Events YouTube channel now.
Follow Blossom on Facebook | Twitter | Instagram | SoundCloud
Follow Kaleena Zanders on Facebook | Twitter | Instagram | SoundCloud
---
Share
---
Tags
---
You might also like